Nurses are an extremely tough, talented, and dedicated workforce. Whether you work with nurses or were cared for by a nurse, you will want to show your appreciation for all they do. Nurses are always on their feet and on-the-go so thinking of gifts for nurses can be challenging!
Top 10 Gifts for Nurses
1. Make sure the nurse in your life is prepared for any situation with a ready-to-go Vehicle Safety Kit. The reflective bag contains important tools to keep the recipient safe on the road and on the go.

2. Gift cards to the hospital cafeteria or a local cafe are practical gifts for nurses. Your recipients will appreciate the convenience of a nearby establishment and the ability to treat themselves!

3. It's important that nurses stay healthy and drinking enough water is a key to a healthy lifestyle. This Nurses Rock Twist Top Tumbler is an excellent gift for nurses that can be used at work or home to support healthy habits.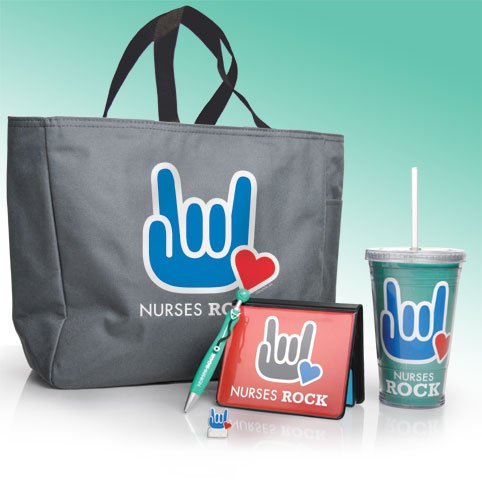 4. Gifts for nurses that are versatile and can be used on the job or at home are favorites. A cooler bag can double as a lunch tote at work and a personal cooler at home, and a heavy duty tote bags can make commutes easier.

5. Give nurses the executive treatment with a Personalized Executive Gift Pen. Nurses always need a pen handy. Since their name will be engraved on the side of this pen, they'll never have to worry about swapping pens with another nurse!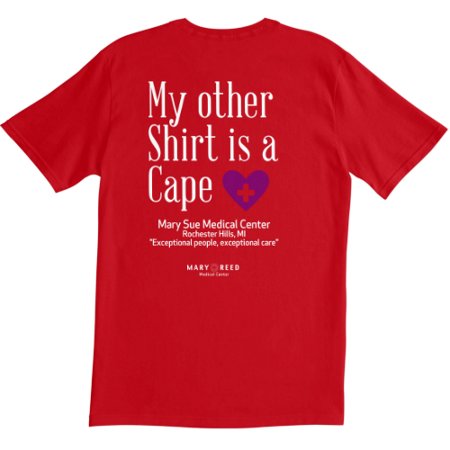 6. Promote the practice of nursing and pride in your staff with corporate t-shirts. Design shirts with your organization's logo and a recognition sentiment and hand them out to all the nurses on your team. Organize work days when nurses can wear their shirts!
Corporate t-shirts encourage camaraderie and give nurses a lasting token of your appreciation!
7. Keep nurses energized for their long shifts with
travel mugs
that will keep their favorite beverages hotter, longer! Enhance these gifts for nurses by filling each mug with hot chocolate packets, a chocolate spoon, or small individually wrapped candies.
8.
Steth-o-charms
are unique gifts for nurses that provide a public display of your appreciation. These small, colorful charms are displayed on steth-o-scopes and serve as conversation starters with patients. Every time nurses wear a steth-o-scope, they'll be reminded of your appreciation.
9. If you're looking for small, low cost gifts for nurses, consider unique
badge reels
. Nurses are usually required to wear ID cards at all times, and they're often issued standard badge reels. Brighten their day with a color badge reel or one that's covered in bling. They'll smile whenever they use it!
10. Finally, if you want gifts for nurses that will make a lasting impression on your recipient, write a personal handwritten note. Let nurses know what you appreciate about their work and service and how they made a difference on you or your family. Your personal words will be the greatest gift!
Appreciation gifts are most effective when they are personal to the recipient and sincerely given. Regardless of what
gifts for nurses
you choose, make it special to the recipient with a personal card or the addition of their favorite candy.