Customer Service representatives make up the face of your organization. They communicate with customers first hand, and it is often based on their interaction that repeat business comes or goes. That's why recognizing this group of hard working employees is so important!
For a list of customer service appreciation ideas, we went directly to Baudville's stellar Customer Service Representatives and asked them about meaningful and motivating recognition they have received in the past.
Personalized and individual recognition. A memorable customer service appreciation idea is to give personalized recognition. Knowing your employees' recognition preferences is key to effective and motivating recognition. When shopping for employee recognition gifts, select something that comes in a variety of options. For example, give each employee a candy bar, but buy a selection so they can choose their favorite.
"I had a manager in the past who gave everyone the same, beautiful scarf Christmas gift. But she took the time to pick out the color that she knew the recipient liked and what she thought they would look best in. It was great, because someone took the time to learn about them."
- Dawn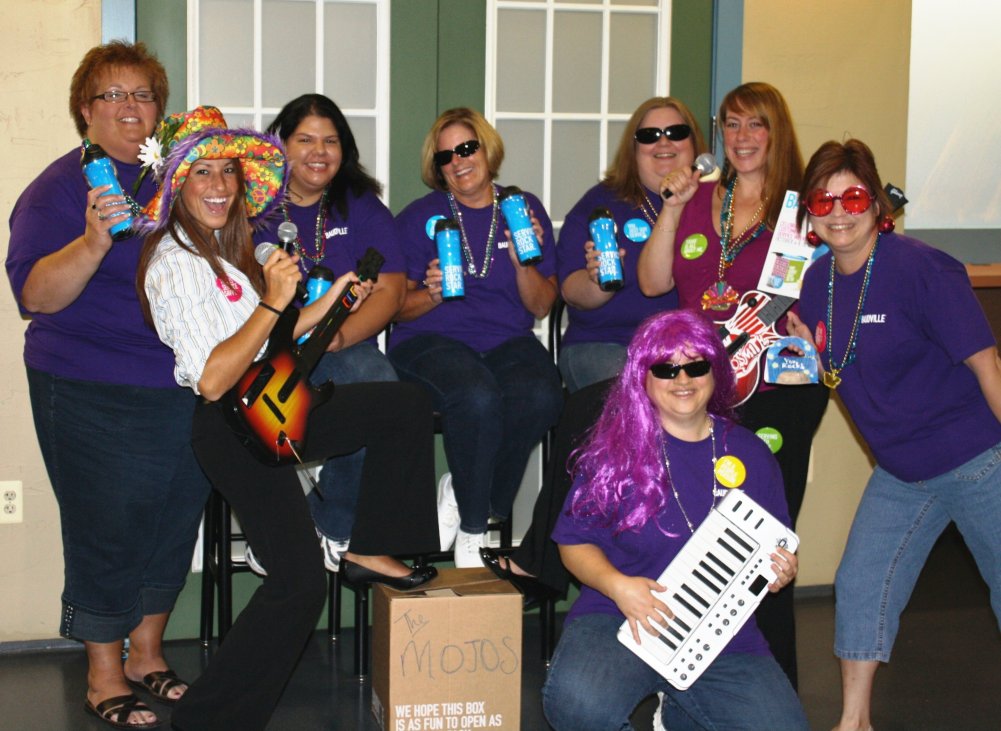 Share the good news. Around Baudville, one of our favorite customer service appreciation ideas is to share positive customer feedback. When our CEO receives an email or a letter from a customer praising one of our Customer Service Representatives, he shares it with the rest of the company. Simply forwarding an email has a big impression on the employees.
"The one thing that will always stick out for me is when a customer of mine emailed Brad about how good of a job I did with her order and how I helped her with her event. Not only did Brad congratulate me in person with my boss and the other customer service supervisor in the room and give me a gift, but he also forwarded the email to the entire staff. The gift was great, but the email to the staff really made me feel appreciated. I then received numerous emails from coworkers who I barely saw, much less spoke to on a daily basis, congratulating me about what I did. Sometimes the smallest things, like a quick email, can make someone's day……I know for sure it made mine!!"
- Missy

The Baudville Customer Service Team!
Host a recognition event. A customer service appreciation idea that will become highly anticipated is a recognition event. Plan an event that includes food, socializing and awards. Company sponsored events are one of the only times employees will socialize together, and it helps to foster camaraderie and improved workplace relationships.
"The best customer service appreciation idea is always the year end party. I have always enjoyed the creative themes and entertainment, as well as the moments of recognition for not only myself but my team and co-workers. The praise is contagious as the event builds to the final INSPIRE awards winners announcement. I wouldn't miss it for the world!"
- Brenda
Make recognition a surprise. To make an impact, try a customer service appreciation idea that is completely unexpected. This is a great way to reward an employee for an idea that's been implemented or to recognize a successful project completion.
"During an all-staff meeting, I was totally surprised with a plaque in front of my peers. What made it so neat was a complete surprise! From a manager or peer-to-peer, I think any time it is completely unexpected is the best!"
- Mary Jo