Increase Morale, Even on a Shrinking Budget!
These days it seems that every business is facing tighter budgets and leaner resources. Employee recognition can be viewed as a nice to have, not a need to have. But, it's during these times that your organization will benefit from it the most. Your teams are stretched thin, and encouragement to press on may make the difference between whether they persevere or pack it up. But, you're still strapped for cash—so, now what?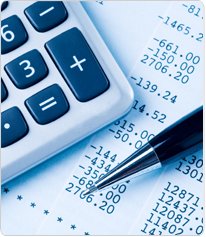 Recognizing your employees in meaningful and impactful ways is all about the size of your determination, not your bank account.

Give a Little and Go a Long Way.
Note cubes are useful gifts that remind your recipients of how much they're valued every time they peel off a new note. They also last throughout the year—giving you a lot of bang for your buck. Goofy Guy Note Cubes add some humor to the mix, which leads to our next point...

Have Fun and Productivity Will Follow.
If your business is struggling to make ends meet, then improving the performance of your team is one factor that can move the needle to more positive numbers. We know that happy employees have 31% higher productivity, so bringing some joy and happiness to your daily routine can give you the return on your investment you're looking for. Our Positive Praise theme is a customer favorite with multitudes of gifts under $5—allowing you to spread smiles while stretching your dollars, big time!

Put the "Able" in Affordable.
One of the challenges of working with a small budget is that the available low-cost gift options out there tend to also be poor quality. Nothing says insincere and thoughtless like a recognition gift that looks cheap and chintzy. Baudvillians shudder at the thought! We created our value line in response to that need—specifically to give you high-quality gifts you'll be proud to give. They're useful, inexpensive, and emblazoned with motivating themes.

Keep Money in Your Pocket.
And low-cost Pocket Praise® in there, too! At right around 50¢ per mini-card, you can quickly and easily give notes of appreciation, encouragement, and kudos to your team. They're sold in packs of 48, so you'll have plenty of day-making moments to go around.

Just Say Thank You.
They say the best things in life are free, and we couldn't agree more. While tangible gifts do matter, verbal praise can often be the most impactful. And, because it is free, you will never find yourself wanting. Try it! Say, "thank you," "great job," "keep up the good work," "you make a difference," or—a Baudville favorite—"you're awesome!" Be generous with your words and you'll enjoy a revenue of positive mojo all around!

---
Free Resources:
When you're looking for ideas, you can never have too much information! Check out these additional tools, downloads, and articles.

- From the Blog: Introducing a Brand New Token Bundle for Low-Cost Employee Appreciation!
- Article: Low-Cost Ideas
- Free Resource: ePraise Cards
- Free Download: Our Entire Stash
- Free eBook: Random Acts of Kindness Ideas