As the summer days grow shorter and the weather grows cooler, teachers start to feel the pull back to the classroom. The first day of school always brings about jitters with the anticipation of a new class of students, new curriculum, and changes at school. Before classes resume, give welcome back to school teacher gifts to teachers feel welcome and ease the transition into the new year.
1. Teachers Rock Tumbler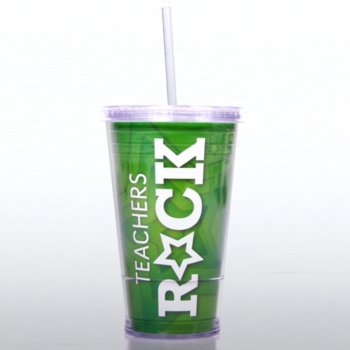 Encourage the teachers in your school with a positive hot and cold beverage cup. You can fill the cup with a sweet treat or useful supplies. Be sure to include a gift note that welcomes them back to school. If you fill the cup with a treat, add a sentiment related to the candy, such as "We think you're Marvelous & Magnificent!"

2. School Supplies
Teachers have a never ending list of supplies they need for their classrooms. The gift of school supplies will be a warm welcome to the teachers in your school, and you can create a "wow!" reaction when you creatively package your welcome back to school teacher gifts. Build a tower of school supplies or carefully arrange each of the items in a gift basket. Add a gift tag with a message of appreciation as the icing on the cake!
3. Cooler Bags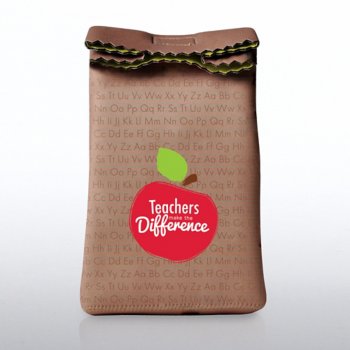 Welcome teachers back to school with a couple new cooler bags for their quick lunches! They will be put to use right away and remind teachers that they're appreciated. Make a complete gift out of these items by adding a fresh apple, tasty apple products, or apple scented hand sanitizer to a gift bag!

4. Do It Yourself Teacher Gifts
By bringing together popular candy items, school supplies, and a little creativity, you can create some memorable welcome back to school teacher gifts! Creating gifts can be a great project for parent volunteers to tackle at the beginning of the school year. Get ideas for your back to school project from our Gifts for Teachers Pinterest board.