Creating Excitement and Increasing Attendance is Easy as 1, 2, 3…4!
If you're involved in event planning for your company, you know how much time and effort goes in to making your events successful. You also know that there are good reasons your company hosts these activities: to build energy around new initiatives, to celebrate the achievements of the year, to provide moments of ice-breaking and fellowship among teams, and more. If you can't get your employees engaged or interested in them, it can be both a disappointment as well as a waste of your time and your company's money to continue.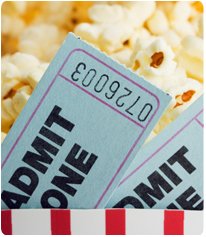 You might think the answer is to just stop having these events, but there's a better answer than that: start making them better! How?

- Ask questions. Create a short, all-staff survey to learn what kinds of activities your employees would enjoy and participate in. Find out what their favorite past events were (at your company or a past employer). What made them fun, memorable, and impactful? Take those learnings to your event planning team and brainstorm how you can implement these ideas in your future activities.

- Provide incentives. Whether it's giveaways, raffles, or prizes, you can always guarantee better participation if your team members are motivated to attend. Choose your items wisely, and you'll have a takeaway that creates a buzz AND they'll wear or carry wherever they go—promoting your brand along with it!

- Build anticipation. Using the element of surprise is a tried and true technique for gaining interest in your events. At Baudville, the details of most occasions—Employee Appreciation Day, our company picnic, Customer Service Week, our year-end holiday party, and even the launch of hi5 —are a kept a secret until right up to go time. The mystery creates chatter and draws attention to the activity, and by the time it actually occurs, everyone will be talking about it.

- Make it fun! This should really be number one, rather than four, except that if you followed the first three, you'll already be more than halfway there! By keeping your events lighthearted, celebratory, and full of activities and opportunities to socialize, your team will never want to miss another one!