Become a Pro at Motivating Your Team!
When our customers talk to us, they tell us that one of their biggest challenges is how to give recognition without favoring a select, high-performing few. They see the de-motivating effect this kind of preferential treatment has—and often abandon their recognition programs because they perceive them as doing more harm than good. But, high performance is just one element of a well-rounded team, right?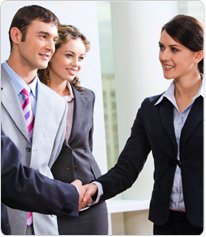 Think about your team...it's likely comprised of a mix of different personalities, work styles, and behaviors. Whether it's obvious or not, it is also made up of A, B, and C players. You can read more about those players here, but the gist of it is that your A players are your above and beyonders, your B players are your neutral, consistent—not hot; not cold—employees, and your C players…? Well, they are probably ready for the door—whether by their choice or yours.

Focus too much on your A players, and your B players will not only lose the potential to become nurtured into A players, but they also may be at risk of becoming de-motivated—and the next thing you know, you have C players on your hands… which brings us back to the original point.

Recognition comes in many forms and can be given for many reasons over and above performance. Who on your team can you always rely on? Who always comes in with a positive attitude? Whose brain is always churning with bright ideas? Who has been struggling, but has shown improvement? Who is always helping others and cooperating to get things done? Who has taken on more responsibility?
Now, take a second look at your team. Do you see any of these behaviors at play? Recognition is as much about encouragement as it is about rewards. Check out these recommended products to find the right kinds of tools for your team:
- Positive Praise Cheers Kit: Each card in this kit has its own saying on it, making it ideal for motivating, appreciating, and encouraging in a variety of ways.
- Tokens of Appreciation Super Bundle: Our five bestselling themes come together in this popular bundle, so you can create a collect & redeem program based on more than one value.
- Team Shirts™: Present each of your employees with a Team Shirt that represents your entire department, and every member will feel like they're an important part of something bigger.