Traveling trophy recognition programs are easy and low-cost awards that encourage and engage teams. They're also a great way to reinforce desired behaviors and recognize performers. Traveling trophy programs are perfect forums for public recognition and can motivate your entire team. It's easy to get started! Here are the six simple steps:
1. Select a trophy. The item itself can be silly, like a plastic roll for an "On a Roll" program or an artificial banana for your "Top Banana" award. Create a program that fits your team's culture.
2. Determine the program criteria. How does a teammate earn the traveling trophy? Is it based on goal metrics or peer nominations? When you're creating this recognition program, write down what an award recipient should look like.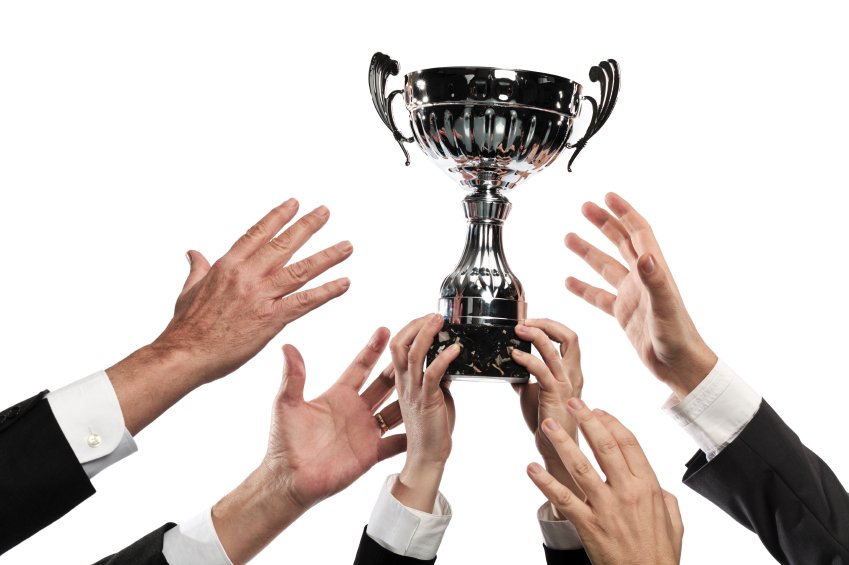 3. Identify program frequency. Will the trophy move every two weeks, every month, or once a quarter? Get specific and then stick to your schedule!
4. Decide on awards.
A traveling trophy program can reward a recipient with more than just the trophy. Recipients could earn a
lapel pin
each time they win the trophy and display the pins on a
presentation board
. You could also present them with an
award certificate
and gift card for a favorite lunch spot.
5. Introduce the program to your team. In a team meeting, present the new program and show the team the traveling trophy. Have handouts prepared so individuals can take the information about the program back to their desk with them.
6. Start recognizing! Now that you've launched the program, the most important part is sticking to it! Stay on schedule to move the traveling trophy at your pre-determined time. Make a big deal about the award winners, too. Present the trophy to the new winner in a team meeting so everyone can be a part of the award ceremony.