Recognition can get started in your organization quickly and effectively! Our corporate recognition program experts have created branded themes so that you can have a corporate recognition program up and running in no time at all! To start recognition in your organization, follow these simple guidelines:
1. Align recognition with your company values.
For an effective corporate recognition program, align your program with your company's values. What do your values look like in action? Create a list of behaviors and actions that exemplify your company goals. This will help employees know what to strive for and make your corporate recognition program successful.
2. Determine your objectives.
What is it you hope to achieve by implementing a corporate recognition program? Increased employee morale? Improved innovative thinking? It's important to be able to measure the progress and success of your corporate recognition program.
3. Choose a Baudville theme.
Now you're ready to find the theme that will help you accomplish your objectives. Knowing your company values and objectives, you can choose a theme that recognizes the behaviors you previously identified. We have more than100 recognition themes, and they are already organized by value, such as teamwork and excellence.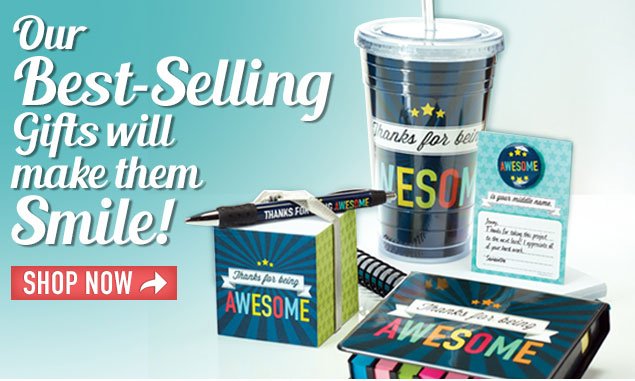 4. Make a great first impression.
Introduce the new corporate recognition program to company leaders and managers. Their excitement and enthusiasm is crucial to the success of the program! If they need the business case for recognition, make sure to share it with them. You can start by giving them our Day-to-Day Recognition White Paper to read! Do as much as you can to get them onboard with the new corporate recognition program as they are often the primary administrators.
5. Communicate. Communicate. Communicate.
A corporate recognition program can never be over-communicated to staff. To get the entire team onboard with the new program, make sure to touch on these points:

- Why you are implementing a recognition program
- What the program is called (the theme)
- How the program works, such as who can nominate, receive recognition, etc.
- How you earn recognition
- What the reward is
- The desired objectives from the program.
When it comes to your corporate recognition program, it takes the entire team to make it work. Be transparent with your plans for the program, and the team will come together to make it a success.
6. Consider employee preferences.
Baudville's recognition themes empower you to create a program that best fits your organization's culture. Because nobody knows your employees better than you, think about how your employees want to be recognized. Do they need a monthly individual award or quarterly team recognition? Not familiar with your employees' recognition preferences? Ask them!
7. Observe your program.
As your new corporate recognition program gets off the ground, observe how employees respond to the rewards you've selected and if managers find it easy to practice. You will need to be flexible to the feedback you receive. Understand that every corporate recognition program requires some tweaking from the start, and be open to changes.
8. Celebrate.
As team morale improves, sales increase, and employee satisfaction soars, celebrate accomplishments as a team. The new milestones you hit will be a result of the employee recognition you've implemented and the team spirit that's resulted. Recognize the benefits the corporate recognition program has had on your organization and always be on the lookout to practice more recognition!
Wondering what other people are doing with Baudville themes in their organizations? Check out our case studies for some great applications of Baudville themes and products.