Did you know that we have an entire service awards program dedicated to recognition year round? I asked one of our hi5 experts to tell us more about this great recognition solution. Here's what I found!
"Our hi5 Recognition Center is a web-based platform that our clients use to give and receive recognition throughout their organizations. It is a customized site that incorporates your company's look and feel. The Recognition Center was developed keeping in mind that as your company grows its recognition initiatives, the platform can grow with you, adding a variety of features and functions."
As hi5 has continued to grow, we have been excited to see our clients step out of the recognition box and use the platform in creative ways that work uniquely inside their company's walls! We thought we would share a few of those ways with you!
1) eCards- One of our largest clients decided to use recognition eCards as a way to host a quarterly raffle throughout their organization. They generate a quarterly report of eCard activity-all the eCards that were received by employees. For every unique eCard received, an employee's name is entered into a drawing for a variety of prizes. To count as a unique eCard, it has to be a different sender than any other eCard an employee receives. The drawing generates a lot of buzz and excitement about the prizes. It engages people in recognition and reminds people to appreciate the day-to-day contributions
of their team members.
2) Socializing Recognition- Another client asked us to help find a way to make recognition social and tie back to their company's corporate intranet, where employees were logging in daily. They wanted to find a way to create visibility about all the "kudos" that were happening around the company. They decided to add a Yammer feed, an internal corporate social network, to their intranet and asked us to tie in the hi5 platform to the feed. Using web services, we were able to create a way to post back to their Yammer feed the recognition that was happening on the hi5 recognition center. Knowing employees use the intranet every day, it has made recognition top of mind!
3) Education- Inside the recognition center is a dashboard just for managers and leaders
of organizations to view key content on their program. More and more of our clients are using that as a place to provide content to educate leaders. Clients are realizing that the "how" of recognition is just as important as the "what." To work, recognition needs to start at the corporate level and be executed through leadership in a genuine expression of appreciation with a high touch approach. They are using the dashboard to help teach leaders best practices and how to recognize in an impactful way!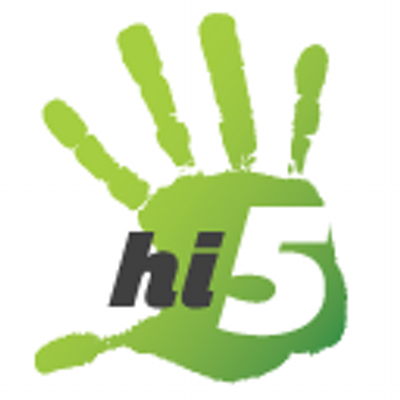 Interested in more information? Check out the hi5 website here.
---
Kaleigh joined Baudville in 2015 as the Digital Marketing Coordinator. She's got a love for all things content, knack for all things wordy, and a passion for web marketing. With her eCommerce background, she wants to be sure to make your web experience more than great.