Every year, we release a one-of-a-kind calendar packed with office inspiration, important dates, and exclusive offers. This year we had extra fun with artwork made by one of our very own designers! This year, the process was a little different and a little more involved. All members of our marketing team had a hand (literally) in creating this year's masterpiece!
We wanted to highlight some of behind-the-scenes action and what goes on in creating our calendar. Enjoy!
Inspiration Behind the Calendar
Our talented graphic designer, Kristin, was the unstoppable force that put this project together. Here is the inspiration behind the calendar in her words.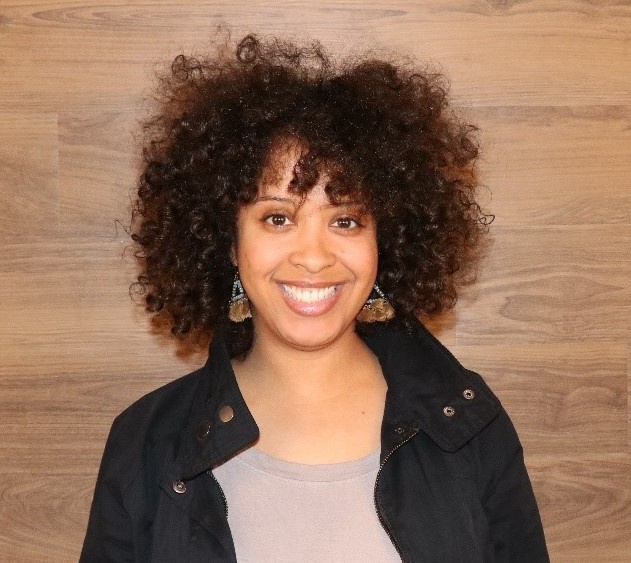 "I've always been fascinated by the art of paper cutting and the unique depth it gives to an illustration. There is something magical about turning a blank sheet of paper into something beautiful and illustrative. Since I had zero experience with paper-cutting, I discovered that although there is the design side of the process, there is also a very technical and hands on side that required SO much more time and patience than I could have ever imagined. In order to keep things running as efficiently as possible for our team, I had to be very strategic when it came to the logistics of each scene. Literally blood (papercuts), sweat, and tears (of happiness of course) were put into this project by all of us! I was definitely inspired by artists like Margaret Scrinkl and Lin Zhe who are masters at their craft! In summary, this was a dream project and I'm so pleased I was able to be a part of it."
Labor of Love
Like Kristin said, blood, sweat, and happy tears were involved in this project! After the design concept, Kristin had to digitally create the layouts of each scene with intricate details that were later cut by hand. We worked together to bring Kristin's vision to life on a large-scale board. Piece by piece we laid layers of paper, overlapping to add dimension and detail.
Once the scenes were complete (which was a one-day task), off to a photoshoot the boards went! Once we got the BEAUTIFUL photos back, minor touch-ups were made and formatted into calendar form.
Here are some photos that capture the work put in and the fun we had!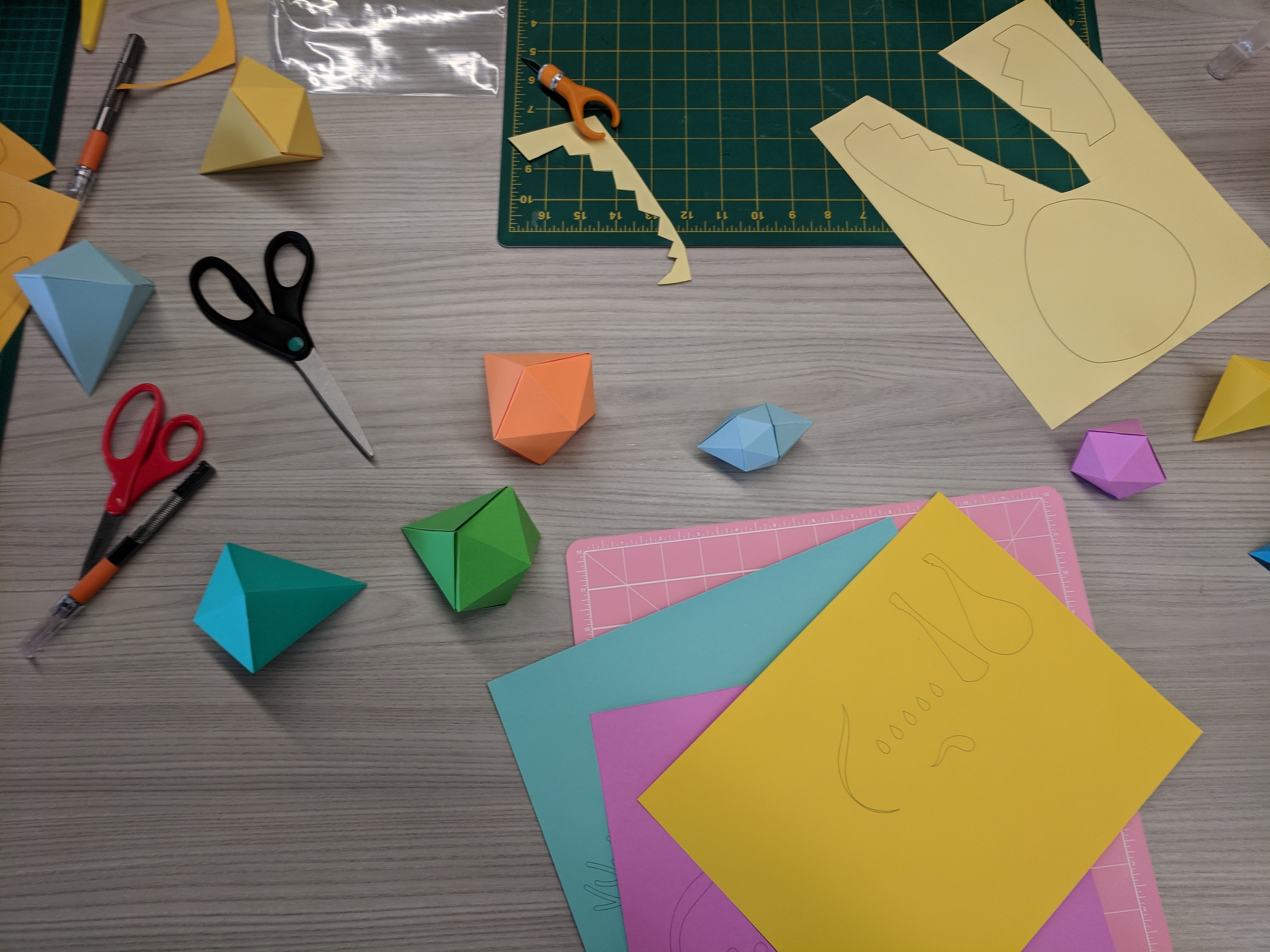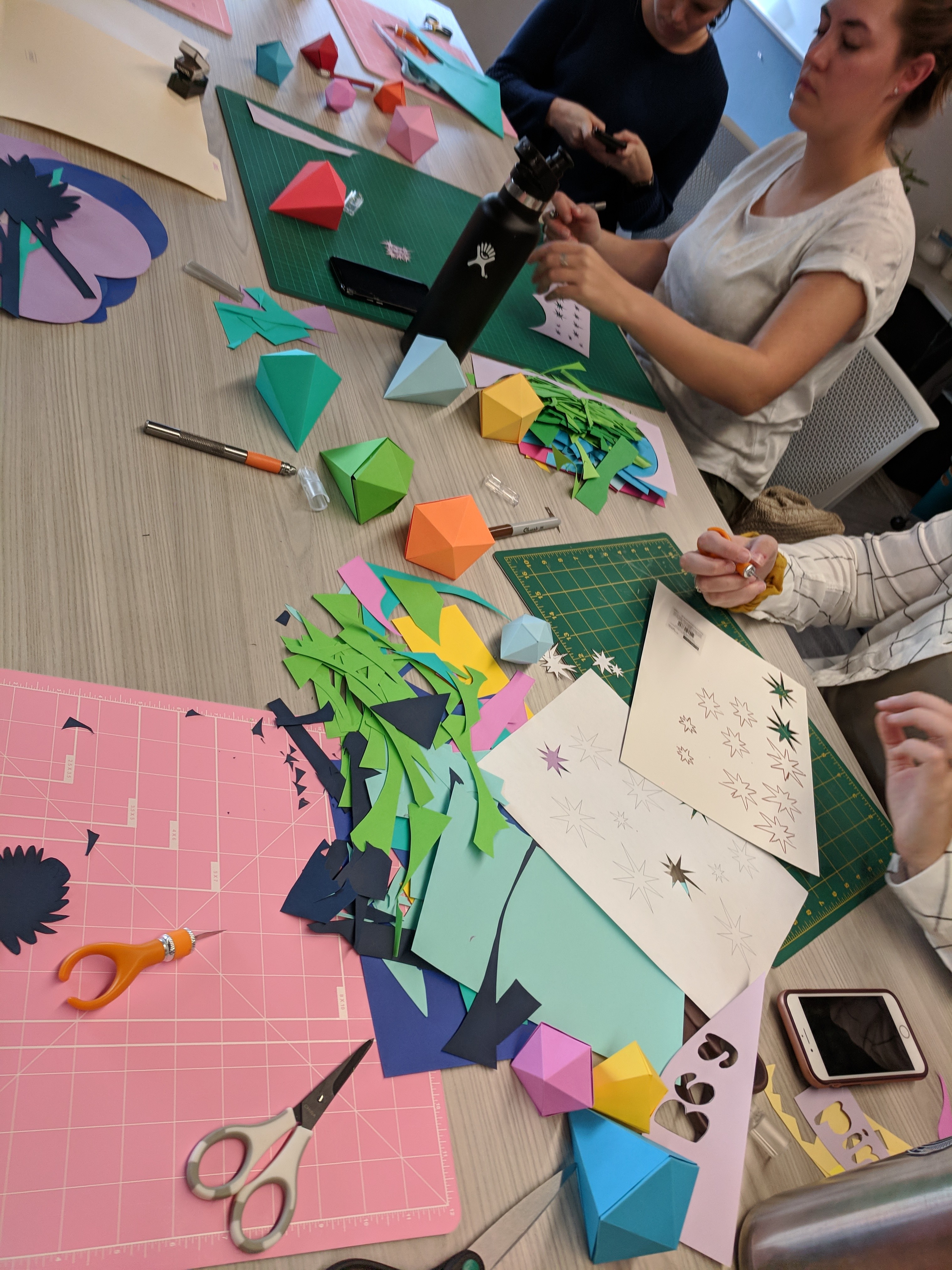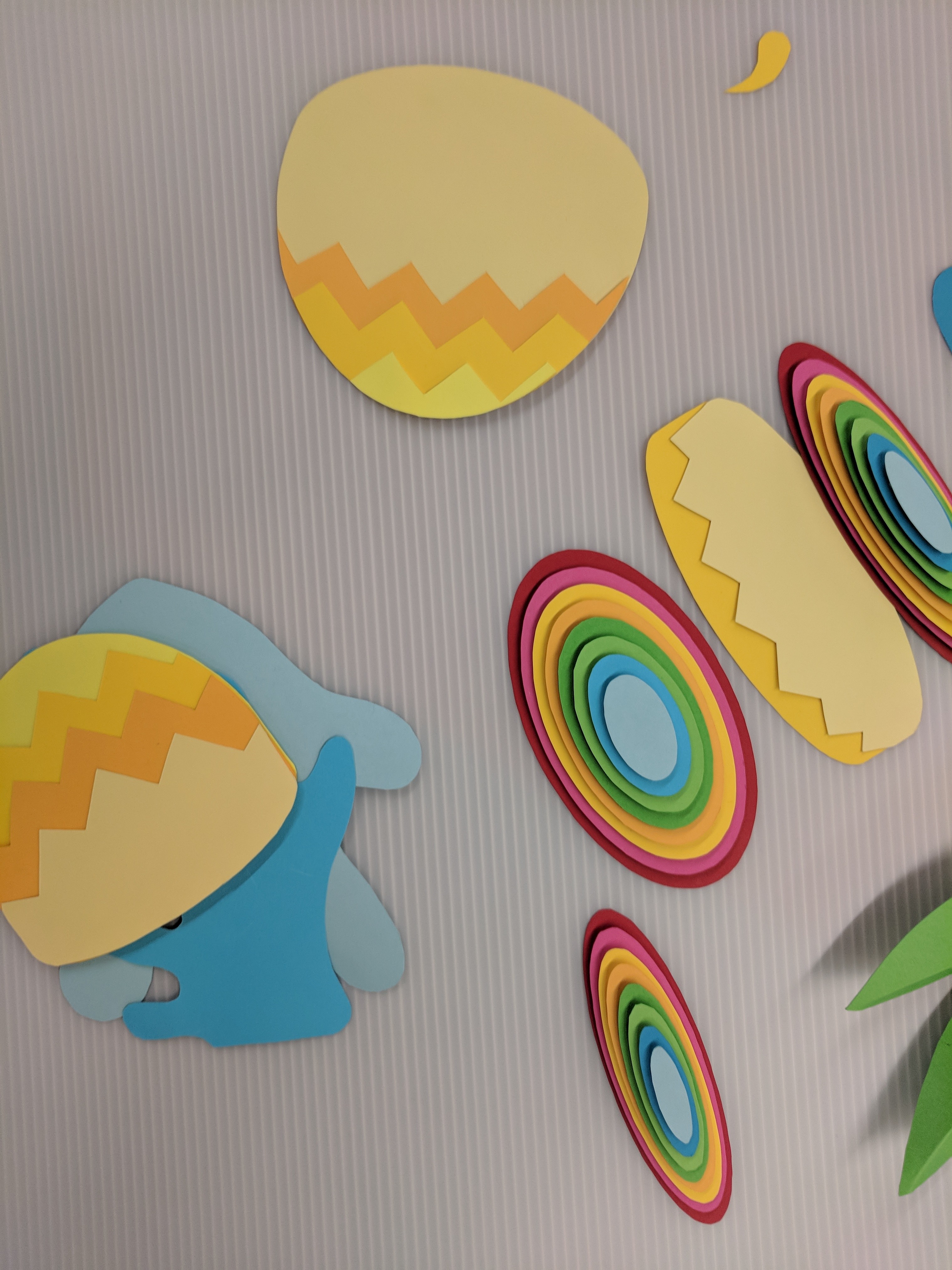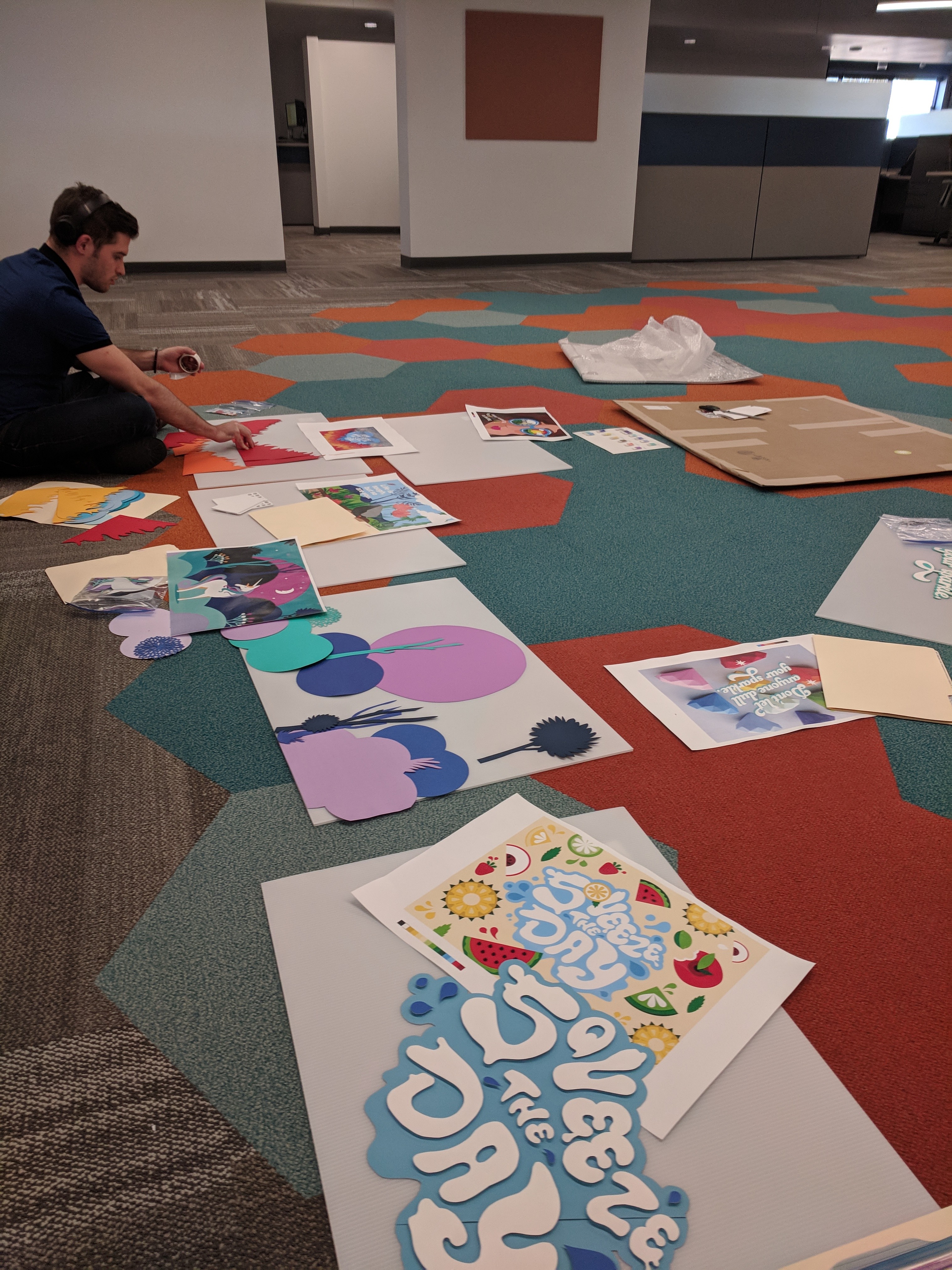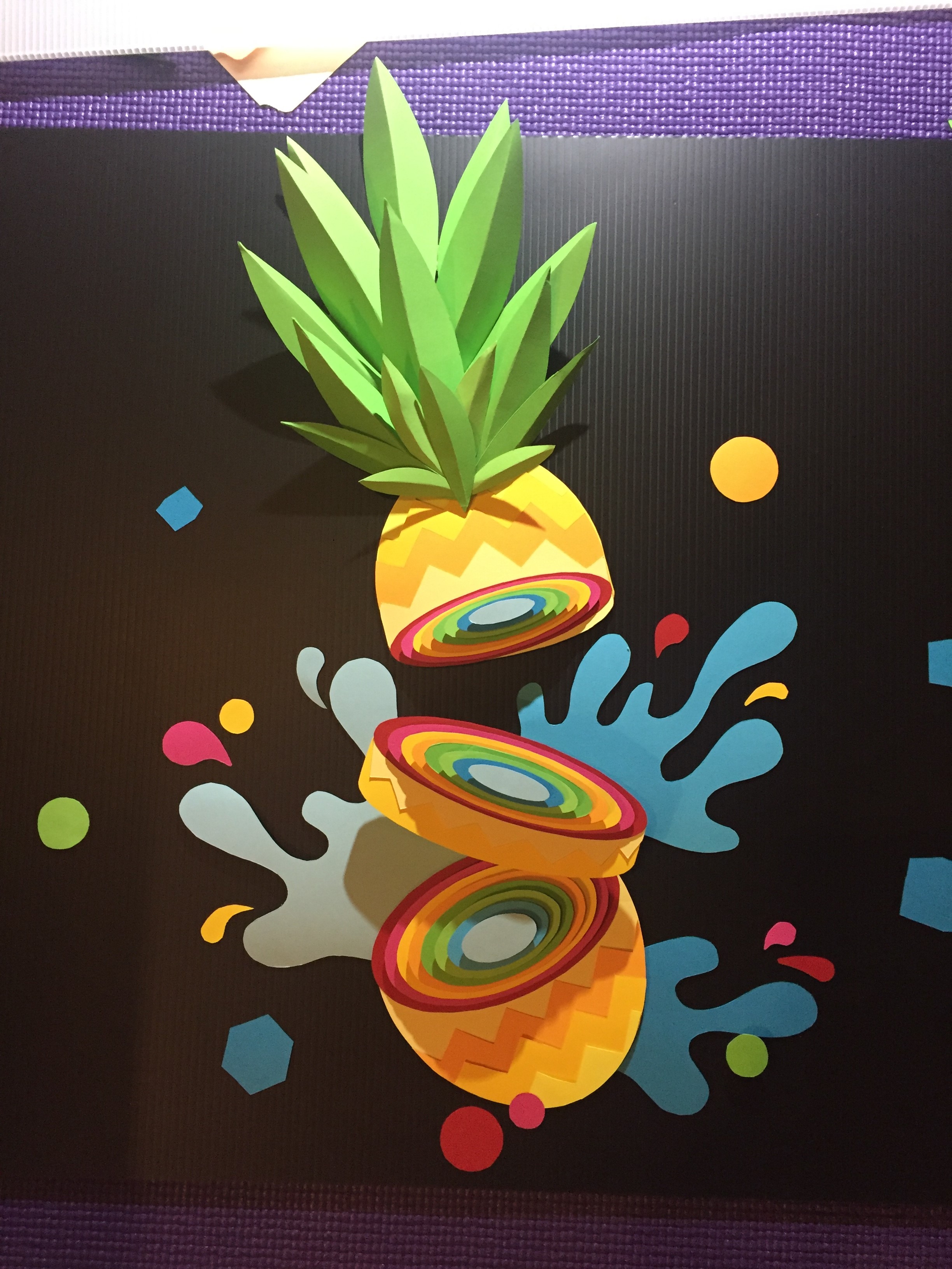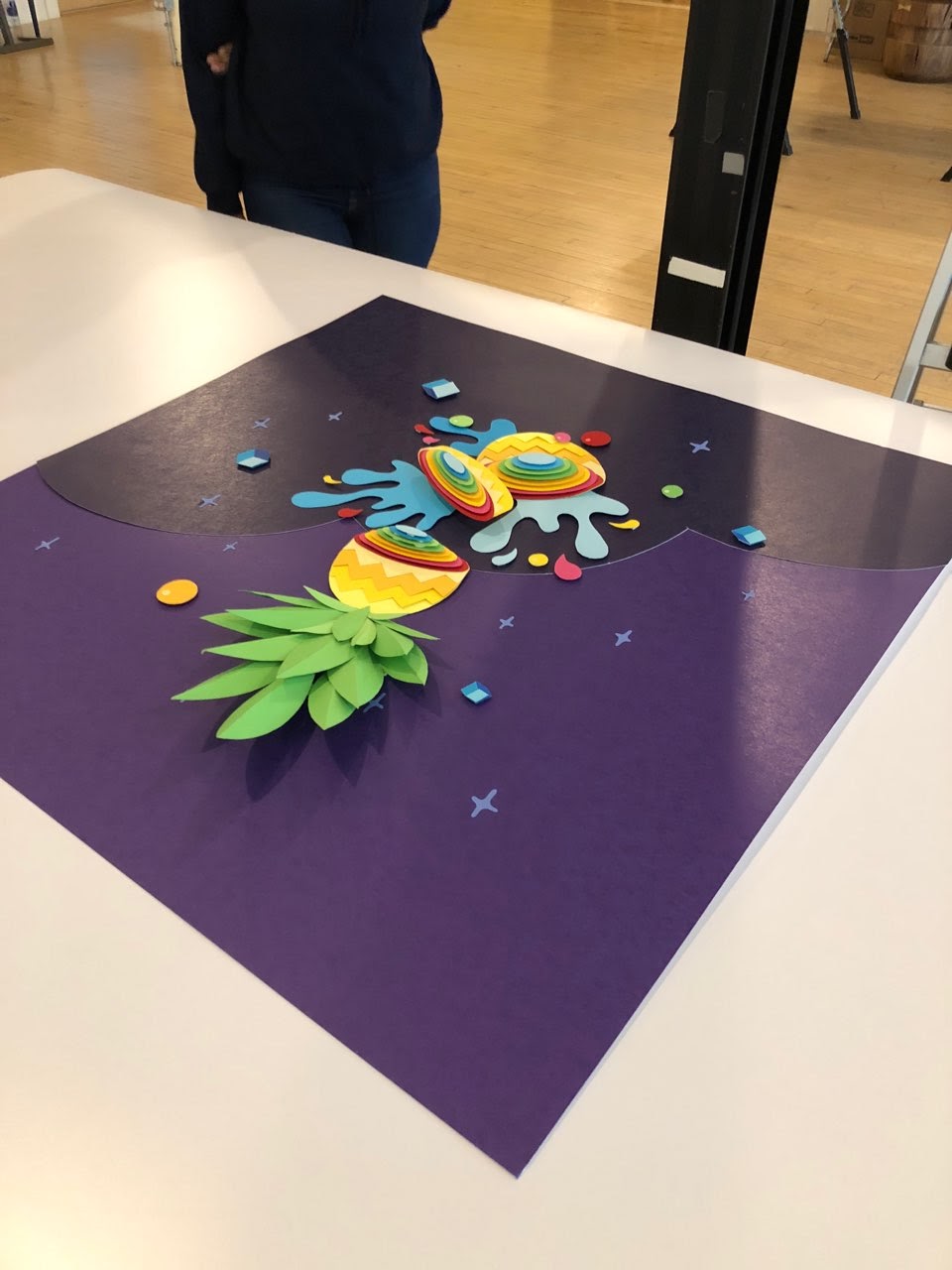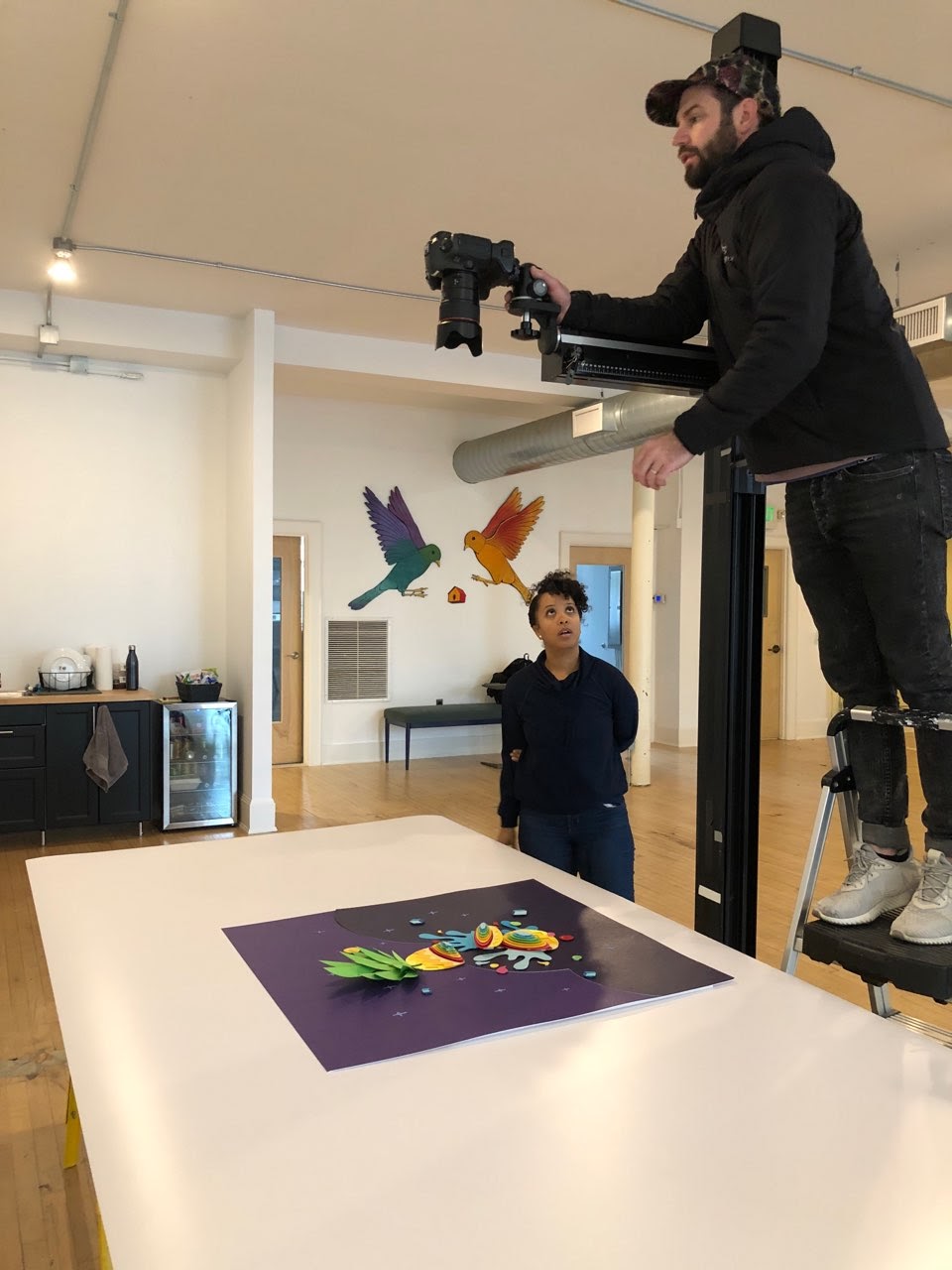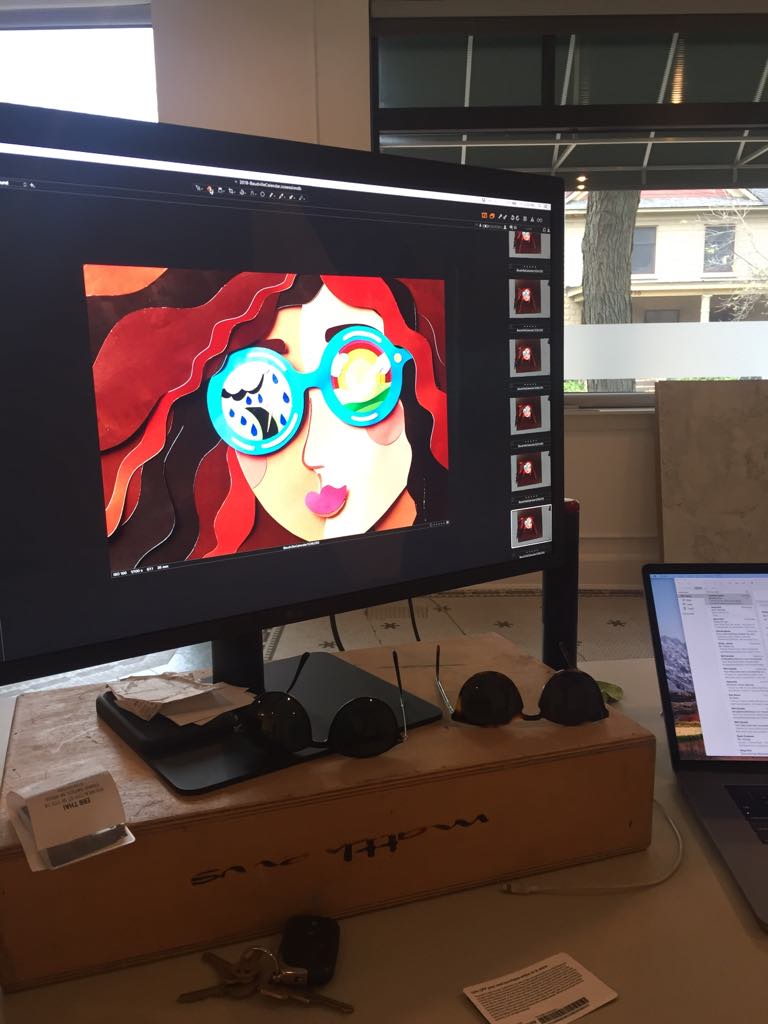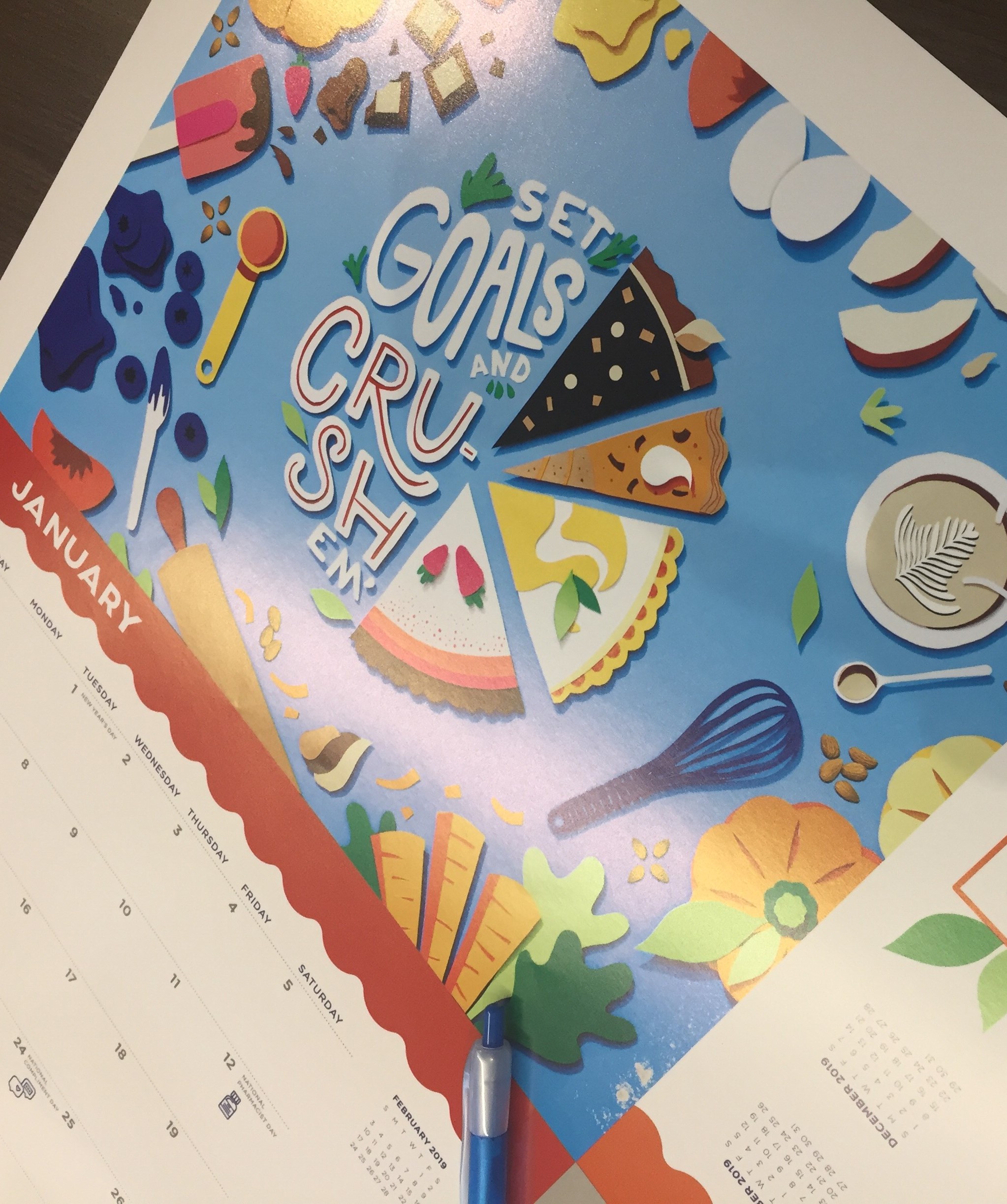 Do we have you on the edge of your seat? You can see the final products here!