When it comes to team building events, it can be hard to come up with new and unique ideas to boost employee engagement. But here at the 'ville, we know just how important employee engagement is. It improves your corporate culture, employee retention, employee morale, and more. We hope the creative ideas below will fire up your team all year round!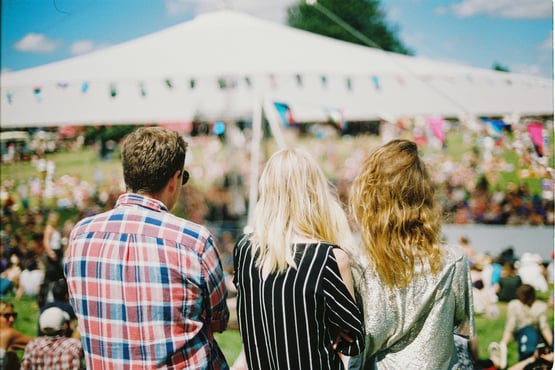 Outing to a Local Venue. Your city has a lot to offer, and sometimes as residents, it can be easy to overlook them. In Grand Rapids, we have a zoo, a murder mystery escape room, an adventure park, and more that all facilitate team building activities! Most of these places will let you book a corporate event, whether you rent it out or put in a reservation. Each of these are a little bit different, so you can choose the one you like best. Be sure to research your area for specific events the venues offer.
Cook-Off. Chances are many of your employees are hiding some serious cooking and baking skills. Take the afternoon and organize a cook-off. Have employees bring in their best dish to share! Create a bracket or arrange judges to choose the winner. Just remember to have prizes for first, second, and third place!
Jumanji Party. Have you seen the new Jumanji movie yet? If not, go! RUN, don't walk. It's hilarious. And the perfect inspiration for an office event. Just like the adventures of Spencer, Fridge, Bethany, and Martha, your employees can team up and work together to survive a challenging scavenger hunt activity. Plus, afterward, arrange to enjoy one of Alex's famous margaritas (if you haven't watched the movie, you won't get that reference *sigh*).
Ribbon Cutting Ceremony. If you're anything like us, your workplace has gone through many changes, including our recent renovation of our corporate headquarters. Commemorate those changes—whether it's as big as a renovation project or as simple as the opening of a new vending machine—with a ribbon cutting ceremony, fit with a speech from your CEO and a few key leadership team members, a toast, and celebratory food. Celebrating the small things might seem a little silly, but it's a great excuse to bring your employees together for a good time.
Trivia. Get a local host to MC your event and host trivia in your workplace! This is a classic, fun event where teams participate in a little friendly competition for the title of Trivia Master. Depending on your objectives for your team building event, you could organize teams by last name, by department, or any other configuration.
Product Launch Party. Showcase your new products to your whole company, not just the marketing team, by hosting a product launch party! Set up display tables, organize a demonstration, and host a Q&A session to answer questions anyone might have. This is a great way to expose all of your employees to your latest and greatest, as well as equip your sales team with info straight from the product team's mouth. And speaking of mouths, don't forget the cocktails, appetizers, and desserts!
Office Olympics. This one is a staple here at the 'ville, and we believe it's always a great time to host this competitive team building event. It's as simple as using office supplies and furniture, and organizing an official award ceremony. And the great thing about this event is that we've done the prep work for you!
Simply download our eBook to get started! Then, tell us how it goes in the comments below.