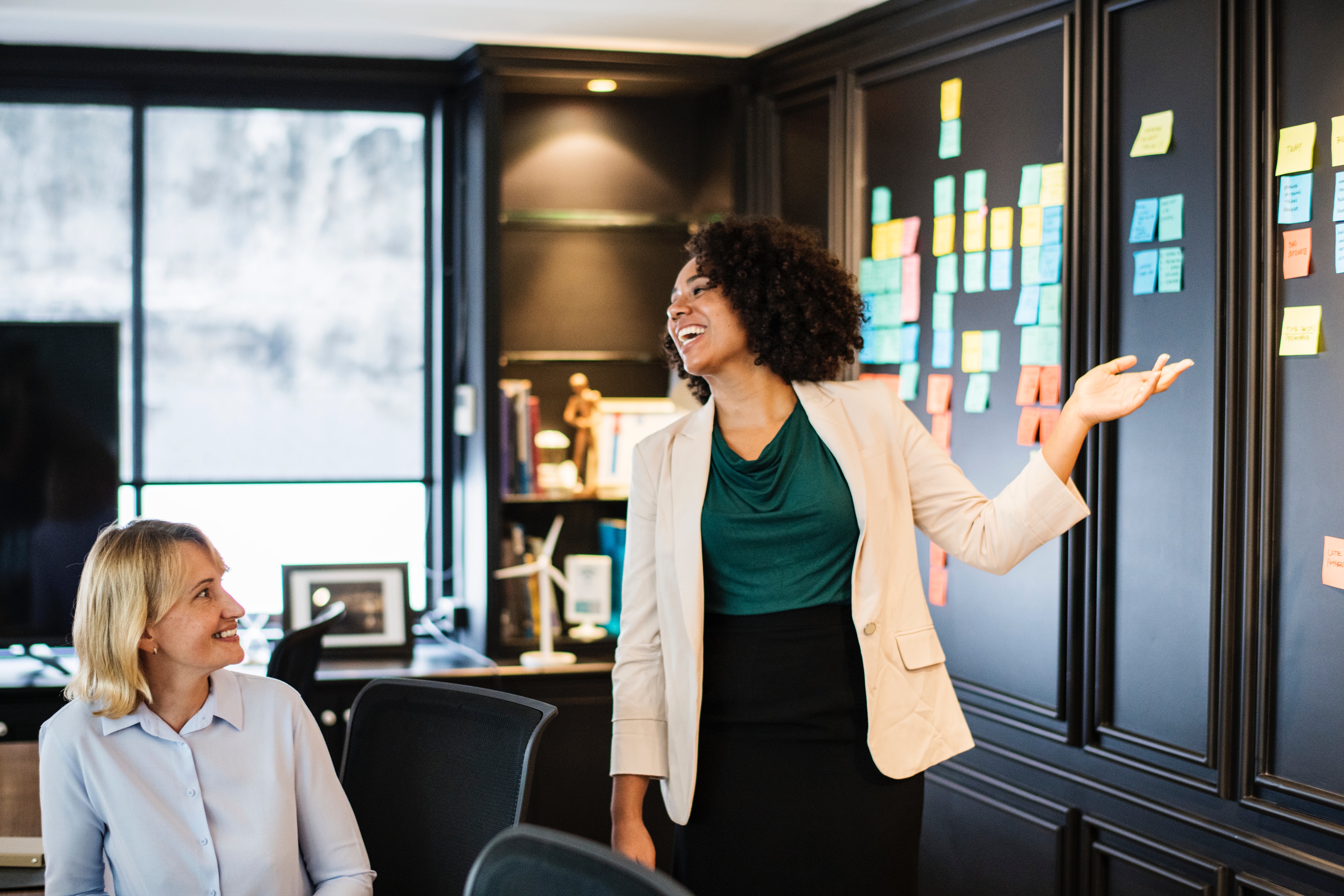 Photo by rawpixel on Unsplash
Meetings can be a little scary. So, when you've been given the task to inform your group of peers (maybe even executives) about the next big thing you've all been working so hard on, it's understandable if you start to sweat a little and your stomach starts to flip.
We've all heard of those cringe-worthy meeting horror stories. The wrong slide deck was shown. The presenter was over a half hour late because they got "stuck in traffic". The wrong data was given. Everyone fell asleep because the meeting was that boring. No one wants this to happen to them. Luckily, we've compiled a few tips and tricks to help you avoid common meeting blunders.
WARNING: You make rock your next meeting so hard, you might be asked to lead one again.
Prep, Prep, Prep and Then Prep Some More!
Has anyone ever said, "you know, preparing for things doesn't actually help" in a serious tone? If they have, I would advise you to distance yourself from them and their crazy ideas. Preparedness is one of the keys to success! Preparing your materials and yourself for your meeting will allow you to be relevant with your information, help you stay on task, and let yourself be ready to knock out of the park any curve balls that are thrown your way.
Take Notes Like a Boss
Take notes, most likely mental notes, when you lead your next meeting. However, if you have time to put pen to paper that's even better! Notes are a good way to keep track of all those follow-up ideas or tasks you may need to take care of after the meeting is adjourned. They'll also help with getting more bang for your buck during the meeting. Need a good meeting note outline? We've got you covered! This template is great to pass out to your attendees so they can also stay on track.
Put Your Confidence Pants On
If you're not confident in yourself or what you are saying, then no one else will be either. Own that meeting stage and project yourself. The best way to do this is to take a few minutes before the meeting and hype yourself up. It sounds silly and it might look silly, but it works! Look yourself in the mirror and literally say the following phrases; "you've got this", "this meeting is going to be great", "holy moly, you are one heck of an employee!" Other encouraging phrases work just as well!
Then, once you've given yourself a pep talk, stand tall with your legs a little wider than your hips and your hands on your waist. This is called the superhero pose. This power pose is supposed to radiate positivity and confidence. Amy Cuddy did a great Ted Talk titled: Your Body Language May Shape Who You Are all about using your body language as a way to project yourself.
You Get a Donut and You Get a Donut
If you put in your meeting invite "there will be food," 99.99% of your meeting pals will be more excited to attend, especially if the meeting was scheduled during a meal time. Pick up bagels on your way into the office for your morning meeting. It's an easy and favorite snack. Panera makes it super easy for you, so you're going to have to tuck those excuses back into your desk drawer.
Home-baked cookies, veggie trays, and fruit platters are also great crowd-pleasers. If you want to gain some bonus points though, show up with cute little treats with sentiments. They're both delicious and encouraging!
These meeting dos are just the start. If you want more office tips and tricks, follow our blog!