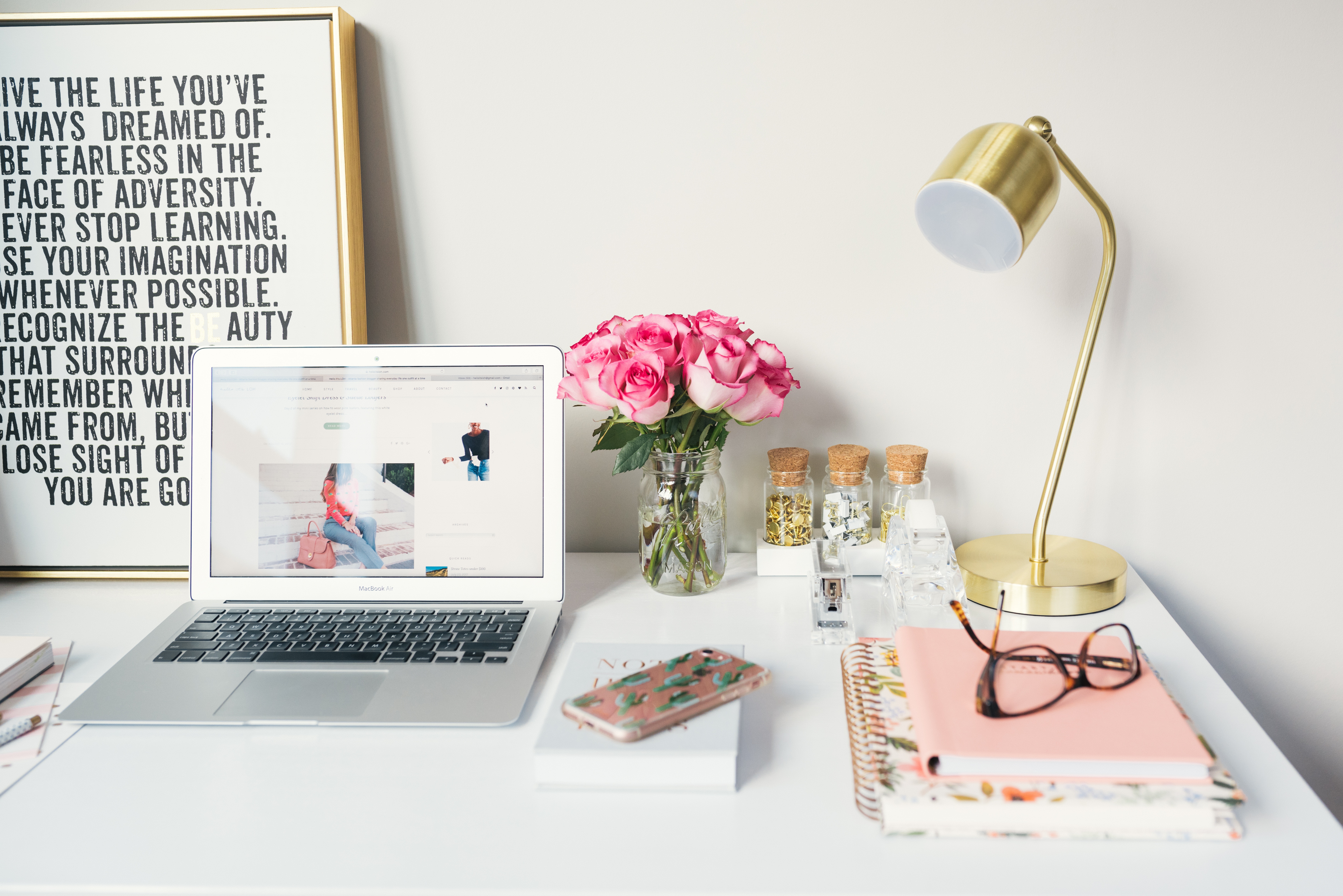 The Huffington Post broke down our entire life and reported that on average, a human spends 13 years and two months at work. That is quite some time since they also reported we spend three years, one month, and three weeks on vacation and only one year and three days on socializing.
So, since we're spending so much time at our desk, why not make it a space we enjoy being at? Here are a few work office desk décor ideas to help you with your #deskgoals.
Simple Ideas to Decorate Your Cubicle or Desk in the Office
Keeping it Organized
Like the saying goes, a clean space is a happy place! Having your files and other work necessities organized and de-cluttered allows you to focus. It also helps give you the space to accent your desk with fun accessories.
Plants are a Desk's Best Friend
Having a few potted friends on your desk is a great way to showcase your personality. Choose pots in styles and colors you like. You don't have to put your cactus in a terra cotta pot if you don't want to.
Plants not only bring your desk to life, they're healthy to have around. Their uplifting presence can even help put you feel better when you're having a bad day.
Studies have proven that house plants improve concentration and productivity (by up to 15%), reduce stress levels, and boost your mood.
If you're not sure where to start or what plants to put on your desk, consult with your local greenhouse or subscribe to one of The Sill's helpful collections!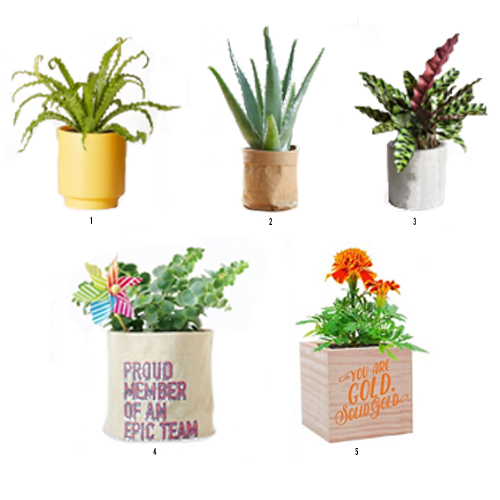 1 Bird's Nest Fern / 2 Aloe Plant / 3 Calathea Lancifolia - Rattlesnake Plant /
4 Positively Perfect Plant Holder / 5 Appreciation Plant Cube
DIY Touches
Creating a space that is your own can sometimes feel challenging when your desk or cubicle is somewhat limiting. Check with your HR department (or the employee handbook) before you DIY your space but adding touches to help transform the space allows you to make it your own.
Cover your cubicle or office walls with removable wallpaper to give it a fun color splash!
Add inspiring art or framed pictures of your loved ones – inspiration to help you stay motivated all day long!
Create these fun containers to hold your potted plants or your desk essentials.
Give you photos a place to go with this fun monogram cork board.
Display the date in a fun and cute way with this DIY desk calendar!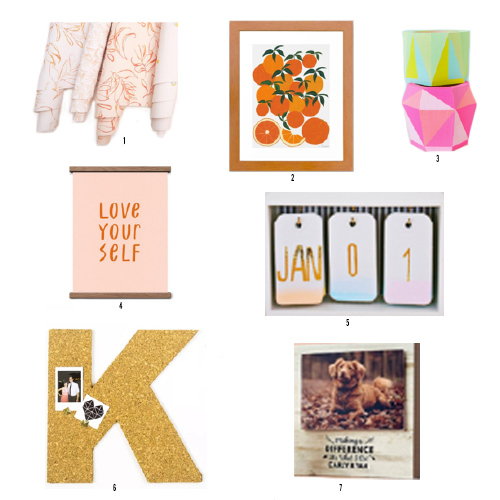 1 Chasing Paper / 2 Orange Harvest Print / 3 Painted Wood Containers /
4 Love Your Self Print / 5 Ombre Desk Calendar / 6 Monogram Cork Board /
Fun Touches
Add flair to your desk with quirky touches that are all your own, like these fun touches!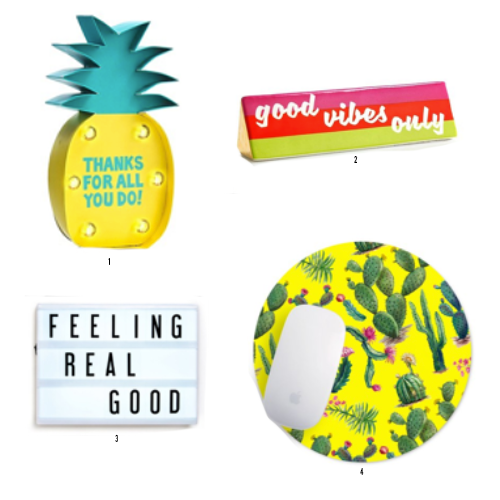 1 Pineapple Desk Marquee / 2 Make a Statement Desk Sign /
3 Feeling Real Good Light Box / 4 Yellow Cactus Mouse Pad