Like any "people-person" career, being a Customer Service Representative can be challenging, but also super rewarding. These service rockstars answer customer questions and consequently more phone calls in one day than many people will in a month, all while maintaining a cheerful tone and smile. Stellar service is something to be celebrated, especially during Customer Service Week! Appreciate your service superheroes next week with these low-cost gift ideas: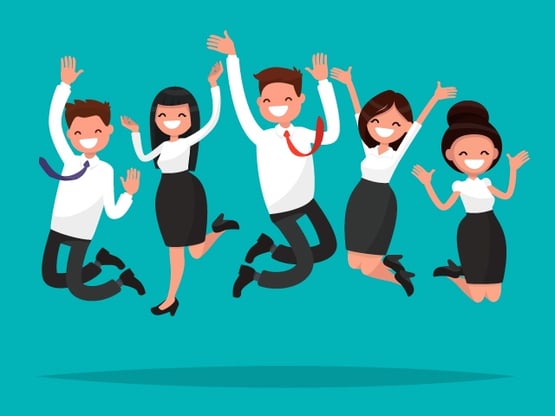 Something Fun – What celebration is complete without a game or two? Don't be afraid to breathe a little levity into your Customer Service Week activities! Hold fun games (and give prizes of course) where your team can "Pin the Beard on the CEO" or compete for the coveted "Cornhole Champion" title. Offering your team opportunities to get up from their desks and participate will certainly help make their appreciation event memorable!

Something Sentimental – Sometimes the best way to tell someone you care is to oddly enough, tell them you care. It may sound obvious, but many people don't know how well they're doing or how appreciated they are until their manager or team member lets them know. A small, handwritten note with heartfelt sentiment can make a big impact! Taking the time to write a personalized note to every one of your superstars shows them that their great work and attitude is noticed and appreciated.

Something Sweet - They say "The way to a man's heart is through their stomach." But edible gifts are also an awesome way (not to mention my favorite way) to recognize your amazing service representatives! Whether it's a batch of homemade brownies or an adorable packaged treat, a yummy gift is an affordable and delicious way to appreciate!

Something Functional – Whether it's a water bottle, tote bag or pen, practical appreciation gifts are always a hit! If you give them something they will use on the reg, they will be reminded of their awesome qualities every day!