Customer service professionals are often viewed as the face of the company. They're the ones who make the first and last impression on a customer. Because this staff is of vital importance to your company's success and growth, make sure you're recognizing them on a regular basis with customer service gifts.

Giving customer service gifts to your frontline staff can actually help improve business. According to a 2004 Northwestern University study, there is a direct link between employee satisfaction and customer satisfaction, and between customer satisfaction and improved financial performance. When staff is engaged in their work, the customer will receive better service, be more satisfied, and is more likely to do repeat business with your company.

What do customer service gifts have to do with employee satisfaction? Lots! Giving customer service gifts to an individual or team communicates a sincere appreciation. When you take the time to select thoughtful customer service gifts, your team will know their contribution is valued.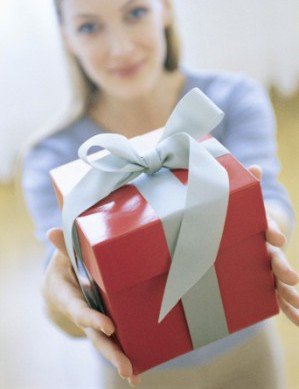 Did the team exceed sales goals in a specific quarter? Recognizing them with customer service gifts is a positive reinforcement of the modeled behavior. The team will strive to receive additional customer service gifts by repeating the behavior they were recognized for.
The selection of appropriate customer service gifts can be a challenge for any manager or administrative assistant. Within this group, you likely have a range of ages, preferences, hobbies and family situations. Effective customer service gifts for the entire team include items that can be used at work or displayed on a
desk
. The favorite customer service gifts the Baudville team has received include themed
water bottles
,
candy jars
, and snacks.
Consider how your customer service team likes to be recognized. Do they respond favorably to food or a new
coffee mug
to keep at the office? If you take your team's preferences into consideration, you're bound to give great customer service gifts and experience the results!