What are you doing to celebrate your awesome team next week during Customer Service Week? If you follow us, you'll know that here at Baudville, when we have a reason to celebrate – we will. So around here, everyone looks forward to Customer Service Week every year! Last year we celebrated with casual days, food, games, and gifts.
Here are few ways to boost morale, motivation and teamwork during CSW!
Theme Days. Give each day a different theme – If your company has a strict dress code, bend the rules a little for this week! Nothing too crazy, but just have fun!
Monday: Hawaiian Day - Grass skirts and Hawaiian Shirts!

Tuesday: Jersey Day - Wear your favorite team or player's jersey.

Wednesday: Color Day – assign each department a different color to wear.

Thursday: Crazy hair and hat day.

Friday: Casual Day!
Food. Celebrate by catering a lunch for your team! Get input on their favorite places around town, and bring it to the office.
Recognition. We are the place for all your recognition needs, so we've got this one covered! Shop our favorites now! From the industry's hottest drinkware to gifts under $5.
Let us know what you are doing for Customer Service Week – share your photos with us on Baudville's Facebook, and Twitter!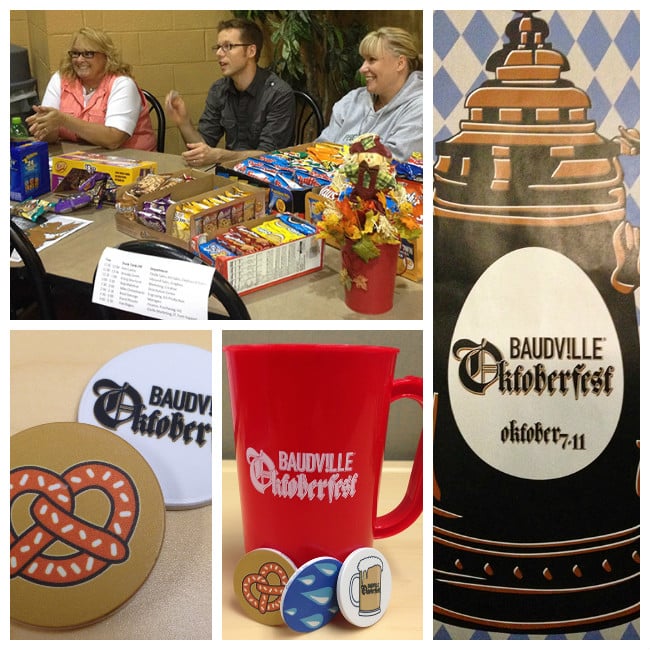 --------------------------