In 1992, the U.S. Congress made Customer Service Week a nationally recognized event. Every year during the first full week of October, thousands of customer service professionals are celebrated to recognize the crucial role they play in workplaces across the country. As Customer Service Week approaches, your company may want to consider taking a few pointers from a Northwestern University study that identifies a direct link between employee satisfaction and a company's financial performance. Doing so may pay off.

A 2004 Northwestern University research study identified a direct link between employee satisfaction and customer satisfaction, and between customer satisfaction and improved financial performance. This is a finding that may take some companies by surprise and is a finding that many should take very seriously.

The nationally-recognized Customer Service Week, observed the first full week of October, provides companies the opportunity to put the spotlight on their unsung front line heroes, the unofficial "spokespeople:" customer service representatives. However, many companies often overlook Customer Service Week, or focus only on recognizing external customers. What these companies may not realize is the range of impact the lack of appropriate recognition may have on a company's bottom line.

"It's crucial that executive management recognize the front line customer service professional's contribution to the bottom line," says Brad Darooge, President & CEO of Baudville, Inc. Darooge stresses that companies need to serve those who serve others: Customer service professionals are often viewed as the face of the company. They're the ones who make the first and last impression on a customer. By honoring them within Customer Service Week, you can truly affect t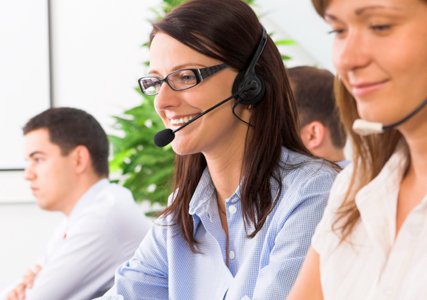 heir attitude and behavior, which affects how they present the company to the customer."


Baudville "walks the talk" during Customer Service Week

Baudville believes so strongly in the power of recognition that it utilizes an entire week to celebrate national Customer Service Week. National Customer Service Week is viewed as an excellent opportunity to express appreciation not only for front-line professionals, but for all staff. "We're all in the business of customer service. When our employees are happy with their work and feel appreciated, we know our external customers will be satisfied," notes Darooge.

"When planning a recognition celebration or event, make sure the reward fits the occasion," he says. Baudville's employees have been treated to catered lunch, on-site chair massages, and cheesecake during previous Customer Service Week celebrations. All of the rewards are designed to relieve stress that results from a demanding front-line position.


Appropriate recognition

Other favorite recognition activities of Baudville employees encourage team participation and interaction. Customer service representatives look forward to Call Center Bingo during Customer Service Week, an activity in which staff competes in teams. Teams can only cross off a space on their Bingo card when they take orders for specific items. Winning teams take home gift cards and Baudville prizes. The customer service suite also looks forward to a lunch together, a rare occurrence for call center personnel. While the customer service representatives are out to lunch, Baudville's management team answers the phones and takes orders.

Baudville offers a few tips to companies who plan on celebrating its professionals during Customer Service Week. "Make sure the recognition is personal," says Darooge. One of the most coveted – and motivating – forms of recognition employees crave is a personal thank you from a manager. A company-wide email or letter from an executive expressing the value of a specific department or professional is also a meaningful way to recognize employees. Baudville's managers often have mini-notecards of thanks waiting for employees in the morning of Customer Service Week.

It's ok to have fun in the workplace, too. Host a festive party by decorating the office and encouraging employees to dress for various theme days, such as favorite college team, during Customer Service Week. Creating a festive atmosphere for a short period of the day will express to your employees that their efforts are noticed. The employees will talk about the event for weeks afterward, too.

Regardless of company size or budget, Darooge encourages businesses to celebrate all their employees during recognized weeks, not just Customer Service Week. "It is a great opportunity to reinforce that your company views its employees as its most valuable assets," he says.