Employee Appreciation Day is March 2, 2012, so you have one month to plan a celebration for your team. If you're looking for theme ideas, register for our upcoming Recognition TV webisode. Lindsay, Baudville Product Manager, will share her favorite Employee Appreciation Day themes in a video broadcast on Wednesday, February 15. She'll probably share her picks for Employee Appreciation Day gifts this year, too. Don't miss it!

Employee Appreciation Day is all about your employees. Celebrating the value they bring to your organization as individuals is a great way to increase employee engagement, commitment, and motivation.

But how do you do that? We have a few low cost ideas for this year that will get your employees talking!

Friendly Competition. Engage your team with a little friendly competition. Host a Minute to Win It contest in your department or create your own game of Team Bingo. Offer a small prize to the top achievers and watch the fun that follows! You can find over 60 activity ideas for Employee Appreciation Day in our new Team Up! eBook now available in the Recognition Resource Center.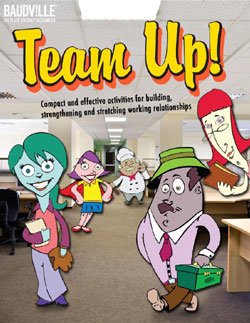 Take it Outdoors. Thanks to our mild winter weather, you can take your team outside for Employee Appreciation Day! A little fresh air will invigorate your team, and expands your activity options. Bust out one of your summer yard games out of the garage for a short recess your team will enjoy.

Random Acts of Kindness. Make your Employee Appreciation Day about kindness this year by encouraging employees to practice kindness the week leading up to Employee Appreciation Day. Download our new 75 Random Acts of Kindness eBook from our Recognition Resource Center and cut out each of the 75 ideas – you may want to add some of your own ideas, too! Place them in a bowl and have employees pick an act of kindness to do every day. Give everyone five Tokens of Appreciation that they are to pass on to the person who received their act of kindness.

Celebrate the end of the week – and your many acts of kindness – with a team lunch on Friday. Conversation will inevitably lead to the Random Acts of Kindness from the week. This is a great opportunity to remind your employees that they make a difference both inside and outside work. What a great recognition moment!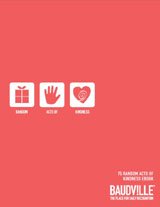 For more Employee Appreciation Day ideas, use these additional resources:

Baudville on Pinterest
Recognition Resource Center
Employee Appreciation Day on the Baudville Recognition at Work blog


How will you celebrate Employee Appreciation Day this year? Tell us here!


-----------------------------
Cori is Baudville's in-house Recognitionista (she's officially a Certified Recognition Professional, too) and a member of the Millennial generation. Get her employee recognition tips and special discounts by liking Baudville on Facebook.