Mental Health Awareness: How-To
October 10, is World Mental Health Awareness Day. Right now, one in five adults in America are struggling with a mental health issue, according to the U.S. Health & Human Services. So, let's think about that statistic for a second. If you are a company of 100, there are currently 20 employees that are struggling with a mental disorder. Do you know who is struggling? If you do, how can you help? Thankfully, there has been an increase of research on the topic of mental health in recent years. We've compiled a few steps to help guide you on how to spread mental health awareness in your organization. Before diving in, let's start with the basics.
Why does mental health awareness matter?
What even is mental health in the first place? Mental health, when Googled, is explained as "a person's condition with regard to their psychological and emotional well-being." Your mental health can often be affected by outside stressors, genetics, or even trauma to name a few.
Mental health awareness matters in the workplace because it affects the overall well-being of a person, i.e. your fellow teammates and employees. It is crucial to be a supportive and safe place with the knowledge of mental health dos and don'ts.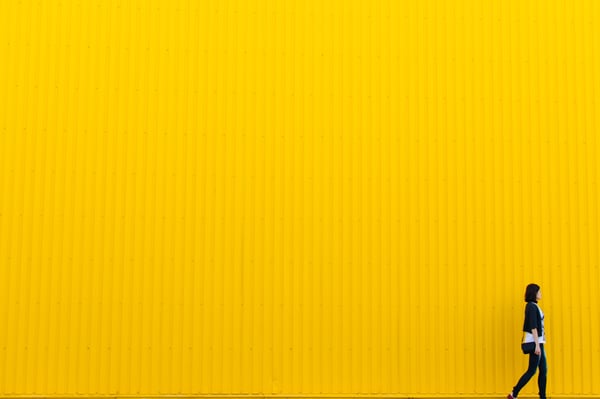 Positive Workplace Mojo
Since the workplace is where we spend most of our time, besides sleeping, it is important that we are in an environment that both promotes mental wellness and supports mental health awareness amongst its employees. The workplace environment can be a crucial factor in someone's mental health.
Mental Health America did a study on how work can contribute to someone's mental health and they discovered 80% of people surveyed stated that workplace stress affects their relationships outside of work. We don't like the sounds of that (Look into more of their findings here). Bullying, lack of organizational support, harassment, and unfit safety protocols are all examples of poor workplace factors that increase the risk of poor mental health.
Okay, so there's been a bit of focus on the negative things work can do to someone's well-being, let's focus on the positive! Here are a few ways you and your company can promote good mental health.
Make company policies clear and known – this will help keep expectations and direction consistent for all employees
Offer health benefits that give coverage for mental health support
Provide a safe space that employees can talk about work related issues, such as harassment and bullying – this can be HR or an on-site therapist
Promote healthy habits – kick-start a health team that brings puts on activities centered on well-being (yoga, meditation, exercise challenges, etc.)
It's important to keep open conversations about mental health and for managers to encourage good mental health in the workplace.
Recognize It
How can you tell if someone is struggling with a mental disability? Here are some signs that MentalHealth.gov suggests we should all look for.
Low to no energy to achieve even small daily tasks
Your co-worker seems to be keep to themselves more and doesn't want to participate in group activities
You notice they seem to always be on edge and ready to burst at any moment
They've picked up habits or do more frequently (smoking, drinking, drugs, etc.)
Have expressed they may harm themselves or others
Seem to have consistent unexplained pain
Be a Friend
No matter who the person is, always be a friend. You never know what people are going through or the battles they face. Ways to help someone who may be struggling with mental illness are by being a shoulder for them to lean on, offering up resources to help, and having an open mind about mental health.
Don't forget to be a friend to yourself. Keep your personal wellness on track in the workplace by keeping aware of where your head is at. Make sure you are also being a witness to your wellness overall. The body and mind are connected. Often when you feel emotional torment, you have physical side effects as well and vice versa.
If you are struggling with mental health, please talk to your psychiatrist or reach out to a local organization. Here in West Michigan, we have a couple of great non-profits that provide valuable tools, resources, and support to those struggling with mental illness: Mental Health Foundation of West Michigan and i Understand.