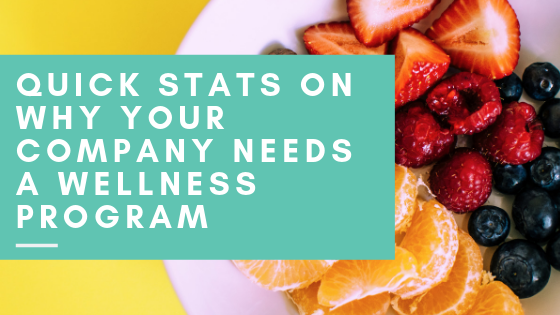 Wellness programs are becoming increasingly popular in the workplace, and for good reason! Corporate wellness programs focus on a holistic view of employees' well-being. These programs encourage mental health, fitness, and overall healthy workplace habits. The benefits of corporate wellness programs often include less sick time amongst employees, higher engagement, and an increase in employee happiness.
We've gathered the top ten statistics on corporate wellness to help illustrate the importance of including a wellness program into your company plan (in case you weren't already convinced).
Workplace Wellness Program Statistics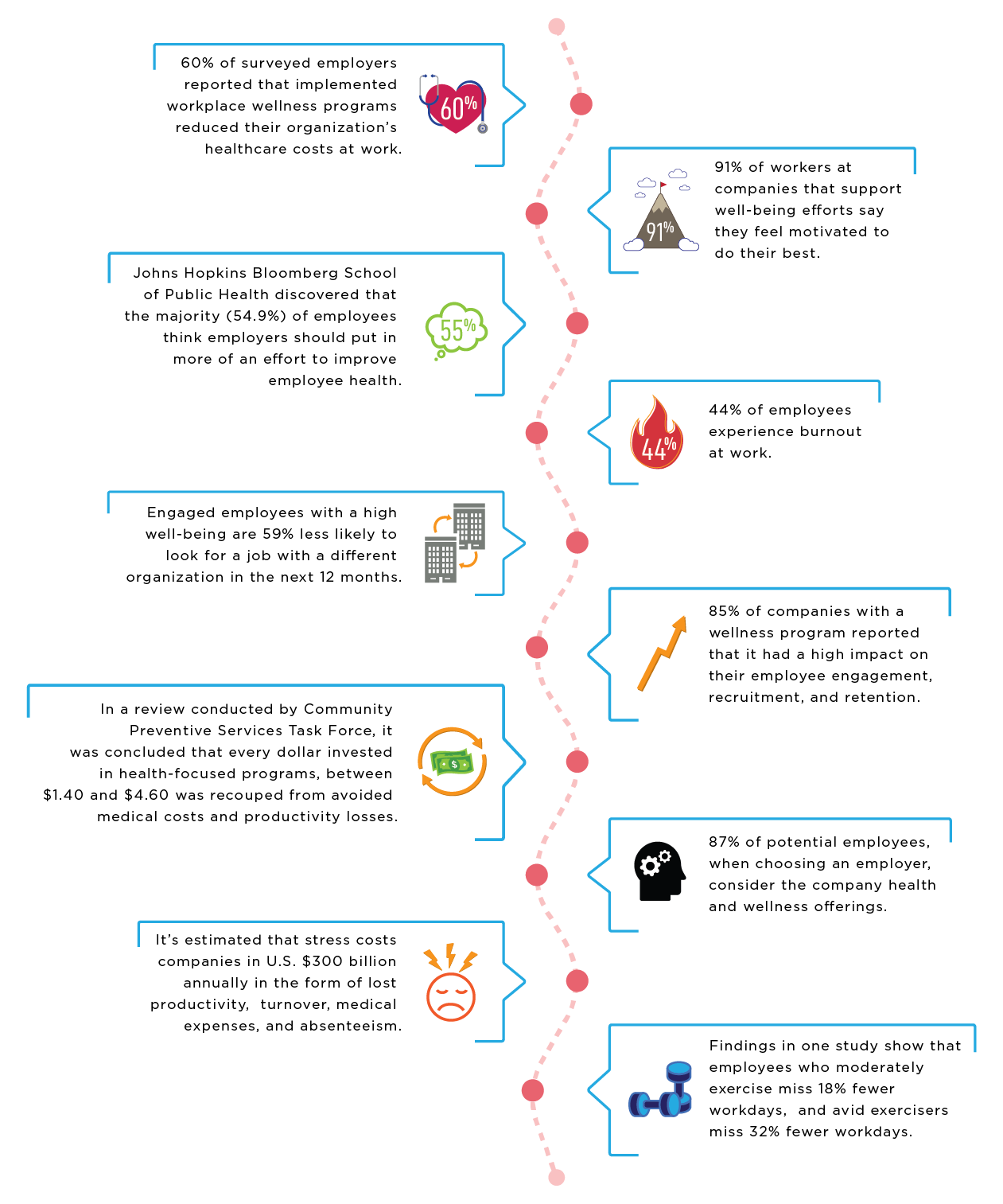 As studies show, workplace wellness programs are positive for both the employees and employers. Find more inspiration and ideas to make your corporate cultures a positive one by following our blog.