Celebrating Holiday Diversity in the Workplace
As all the radio waves have been attesting since BEFORE Thanksgiving, "It's the most wonderful time of the year!" December is a wonderful month filled with family time, religious (or non-religious) observances and celebrations, cool weather creeping into the air, and feelings of nostalgia warming our hearts.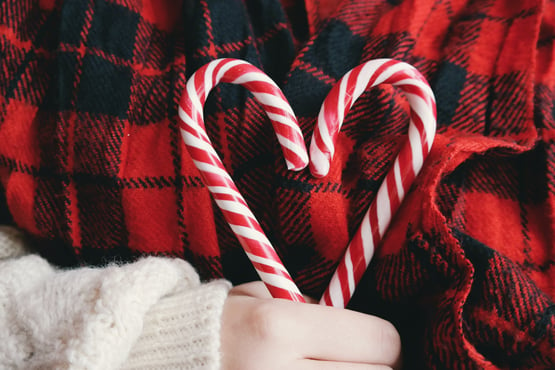 Along with this festive season, though, comes questions about how to navigate the ever- changing workplace. How can companies inspire a spirit of celebration while remaining sensitive to their employees' diverse beliefs? Rest assured, by following these few simple guidelines, we'll assure your workplace is NOT the center of any "scary host stories."
Celebrate Freely
Whether you say Season's Greetings, Happy Holidays, Merry Christmas, Happy Kwanzaa or Hanukkah, or any other holiday greeting, say it proudly (as in, with pride . . . not arrogance).
Whether you decorate your office or cubicle with snowflakes and snowmen, Santa and his reindeer, or religious symbols—manger scene, menorah, etc.—display it proudly.
Everyone's traditions, upbringing, and faith (or lack thereof) is personal. Differences should be respected, celebrated, and even shared where it's welcomed. Celebrating diversity is just that: celebrating differences rather than toning them down until we all look the same. Enjoy your celebration, but keep in mind that other people have a different perspective than yours.
With the increase in diversity in today's culture, most people aren't so offended if you choose to wish them a happy holiday in the way that means the most to you . . . just so long as you have the same understanding when they wish you a happy holiday in the way that means most to them.
Encourage Others to Celebrate Freely
While sharing your own traditions is a helpful indicator that your workplace is a safe environment, the absolute most important step toward inclusion is to be a trustworthy listener.
While you may not celebrate or observe certain festivities yourself, take an interest in other people's traditions. Don't be afraid to ask people what holidays they celebrate and why. Find out what it means to them and what makes it so special. Taking the time to learn about different cultures, religions, and traditions shows that you truly care about them, which will create an open atmosphere and better connections in your workplace.
What It Means for the Office
Summed up, this means that as an employer, you should be flexible. And here's how:
Time Off. Consider offering floating holidays as part of your PTO options. Have your workforce vote on how to use the flex day. Or, better yet, let each employee choose their own day for a floating holiday. They may choose their birthday, Christmas Eve, New Year's Eve, Good Friday, Martin Luther King Jr. Day, Election Day, Veterans Day, or a host of other holidays that they don't normally get off.
Gifts. We know gift-giving isn't always easy, especially when it comes to finding the perfect gift for the holidays. But here's a tip: Go with a cheerful gift with a charming sentiment of appreciation. Your employees' faces will light up when they receive it!
Office Decorating. Since certain office spaces are shared by all, it's important to keep those shared spaces neutral in holiday décor. Forcing a specific theme may be inconsiderate, but snowflakes, snowmen, garland, lights, and other non-associative decorations are perfect for bringing in some holiday cheer without going over the top. And, as we said above, encourage your employees to decorate their desks and individual space to represent their own values, if they wish.
Work Party. There are a few things to keep in mind when organizing a work party around the holidays. The first is to make sure you have a diverse party-planning committee. They'll chime in with décor ideas, themes, dates, and times that will or won't be respectful of their own observances or of those they know. Another thing to consider is maybe transitioning your party from a holiday party to a year-end party. Use our tips for recognizing your employees with an award ceremony, and remember to avoid these recognition blunders.
Don't Forget About the Rest of the Year
Encourage employees to share their traditions and celebrations all year round! Put up a multi-cultural calendar so your employees are aware of important events, and then celebrate them. For example: celebrate Polish heritage by bringing in Pączkis to work on Fat Tuesday—the day people indulge before fasting for Lent.
There are so many ways to celebrate diversity during the holidays and all year round. How do you celebrate in your workplace? Share in the comments below!