As a creative writing major in college, I was required to complete a semester-long internship in the writing field. There weren't many "creative" writing gigs in our town so I opted for grant writing, but at the Children's Museum—at least part of the job had to be fun. Getting a little glimpse into the world of not-for-profit for eight weeks really opened my eyes to the invaluable gift that volunteers bring to these organizations on a daily basis.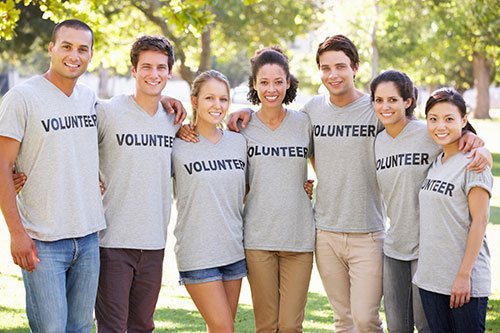 Volunteers have passion. Volunteers hunger to make a difference. Volunteers give.
So, for National Volunteer Week, be sure to thank your volunteers for all they do, for all they give, and for their time. And, here are five low-cost, no-cost ways you can show your appreciation!
1. Host a Meal. Ask the staff members to come together (potluck style) and prepare and serve a meal for your volunteers. Express your appreciation with a short speech and present each volunteer with a personalized certificate to thank them for their contributions.
2. Send an ePraise. Are your volunteers spread out across the state or country? Send individual ePraise cards to each of them! The more you personalize your message of appreciation, the more effective it will be! Send one now!
3. Make a Difference for the Difference Makers! Oftentimes volunteers give so much of their time and energy to the cause they serve that they neglect their own needs. Come together to help the helpers! Offer to help with some at-home fixes they may need, get their clothes dry cleaned for them, renew a magazine subscription, get their car washed, send them to get a massage, or take their pet to the local groomer.
4. Celebrate Great Character. Check out our vast line of Character Pins that give you the right sincere words of appreciation and include a keepsake lapel pin gift. Choose just the right story and pin for each of your special volunteers.
5. Ask for Help! If your volunteers serve your community or a group of people, ask one of the people whose lives they have touched to either write a short note or communicate through video just how much your volunteers have impacted them personally. Share the stories with your volunteers during National Volunteer Week!