Picture this: You started a new employee recognition program earlier this year, and it started out with a bang! Employees were on board, engaged, and loving it.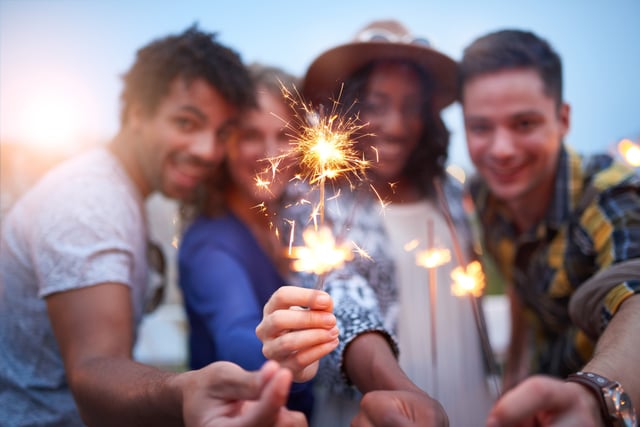 via Freestock
But it's now November and the honeymoon period is over. Momentum is starting to lag, and you're struggling to keep it from slowly fading into obscurity.
Need help? Look no further!
Maintaining a recognition program takes effort and constant monitoring, and we know it can be difficult. Check out these five ways to give your existing employee recognition program a desired boost, because sometimes all you need are little tweaks here and there.
1. Package your recognition program.
Think about how your organization sells its product. What's one of the most important aspects? The packaging!
And guess what? Your recognition program is no different. It needs a name, theme, and identity. Your program's identity can be a great rallying point for employees. Use program graphics on cards, updates, internal company communications, newsletters, and certificates. Plus, use it as a logo on awards.
As you evaluate your existing program, ask yourself: How have I been communicating about our recognition program? Do you need to make any adjustments to be more effective?
2. Remind your team.
Once you've reviewed your recognition program communication—and possibly given it a slight revamp—give your team a friendly reminder. Write an article for your company newsletter or to post on your intranet that helps employees understand how to recognize, what to recognize, and why. Talk about the recognition program during a staff meeting. Send an email blast to the entire team asking them if they've recognized someone lately.
It's important to let managers and employees know that your recognition program is an important part of the culture at your organization, and you expect them all to participate. Hold them accountable with frequent reminders. If your managers are the leaders of your recognition program, add an agenda item to their one-on-one meetings to discuss the recognition they've been giving.
3. Recognize program champions.
Recognize your recognition rock stars in a public setting. During a staff or company meeting, put the spotlight on the employees who have given and received the most recognition. Maybe even award them a certificate and small gift to celebrate their participation. This is sure to send a message to the rest of the team that recognition is important in your organization.
4. Add new rewards.
Add new rewards and gifts to your program to recapture employee interest. Adding a few new options may be all it takes! Keep up with popular gift trends and the time of year for new reward ideas. In the winter, you may want to offer tickets to a local holiday production as a special reward, while in the summer you may offer a special boat trip or other fun activity.
5. Have a program mascot.
Generate and maintain excitement for your program by enlisting a mascot to represent the program. One of our previous peer recognition programs that focused on rewarding "spot on" behavior used a stuffed dog named Spot as a traveling trophy. Spot served as a mascot as well, and our team members took him on trips and posted fun pictures of his adventures. He was spotted in front of the Coliseum in Rome, at the Louvre, and even in Texas! Create your own mascot and enjoy watching him travel through the company and beyond.