Over the next couple of months, companies and their employees will be hitting beaches, theme parks, stadiums, and pavilions for their summer team events. Is your company one of them? Are you struggling to get excitement and participation for your event?
Months back, we surveyed a large group of our customers, and what they told us is that this was a major pain point: they just couldn't get the enthusiasm for or attendance at their appreciation events. In response, we created an Idea Genie article with great tips on how to remedy the situation. Sound like something you could use? Read the article here!
This is a hot topic for summer, but we know you have more on your minds, too. In total, we created 10 Idea Genie articles to address your top workplace issues. Read about them all in this newsletter article.
Now, go out there at create some summer team event fever!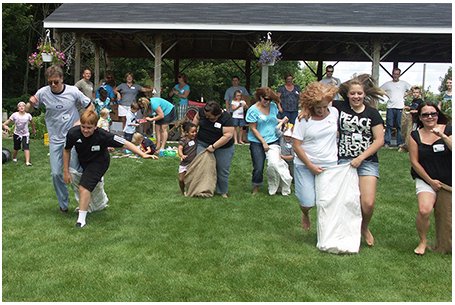 --------------------------

Allison is a self-proclaimed Copywriting Diva and has the certificate to prove it! She's been writing for Baudville for five years and has worked in a variety of business settings for 20 years. Before becoming a professional writer 13 years ago, Allison worked as a department manager where she used Baudville products to motivate her team. She's what we call a true believer!