Ahh. It's finally summer vacation season. The sun is shining, the beaches are picturesque, and the margaritas are flowing. This should be sweet relief for the 60% of American employees who report they feel stressed at least three workdays per week. But alas, work emails and urgent projects tend to keep professionals from taking full advantage of summer paid time off.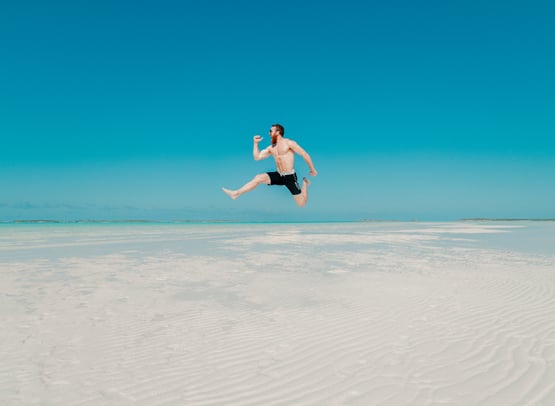 Continuous stress on the job and work that follows you into vacation is a recipe for burnout. Taking advantage of PTO and using it to the fullest by unplugging from all things work can help you de-stress and come back to work refreshed and even more productive!
To get the most out of your trip, start by setting some vacation time ground rules for yourself:
Plan Ahead: Communication is key when you're planning a vacation. Before you leave, send an email to the people you interact with most in your daily duties. Inform them that you have some time off coming up and will be unavailable.
If you are leaving on an extended vacation, meet with your team members to discuss a plan of action. Tell them what you plan to have completed before you go, and what will need to be completed while you're out of the office.
Provide your counterparts' contact information in your auto reply email so they can field any urgent requests. Equip those covering for you with the resources they need to keep the momentum going on ongoing projects during your absence.
This may entail a little more work up front, but it will give you more peace of mind, allowing you to fully relax during your vacation.
Be Tech & Fancy-Free: This may be the most difficult ground rule to follow. In fact, nearly half of business professionals claim they will check emails while on vacation and 24% say they will respond to texts from coworkers. No matter how much prep work you do prior to your departure, you will get emails.
If you have your work email on your phone, turn off push notifications so you won't be tempted to open and address them immediately. Unless your laptop is absolutely necessary for your relaxation (which I doubt), leave it at home. Protecting your mind and family time from unwanted work distractions is one of the biggest keys to complete relaxation.
Be an Auto-Reply Pro
Before you leave, set up very clear automatic reply emails to both internal colleagues and clients. Doing this correctly can help you avoid the dreaded post-vacation email dump. In your message, let your correspondents know what days you will be unavailable and make it very clear that you will not be checking your inbox. For your clients, set up an auto-forwarding rule that will send the message directly on to your counterpart or assistant.
Even if your trip is just a long weekend with just a few days away from the office, it's important that you return fully rested. Be sure to use your PTO to the fullest this summer by unplugging and communicating to your team that your vacation time is a strict "No Work Zone."