1. Get to know your teachers. Prepare for teacher appreciation throughout the school year by having teachers complete a Tell Us About You form. The form will gather valuable information about how teachers like to be recognized that staff, students, and parents can access all year!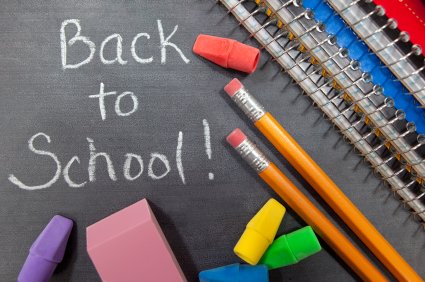 2. Choose a recognition theme for the year. To jump start your year-long teacher appreciation events, choose a recognition theme. Your theme will tie all your appreciation events together and make it consistent and effective. Introduce the theme to teachers by giving them a themed lapel pin they can wear.
3. Welcome teachers back to school with a gift. Put together a gift bag of items the teacher can use in the classroom and around school, like a tote bag, classroom supplies, coffee mug, and new pens.
4. Decorate the teacher's lounge. Make sure the lounge gets a thorough cleaning before school starts. Add an air freshener, bouquet of fresh flowers, and a blow of mints for an extra touch of hospitality.
5. Give them a big "welcome back." Express your appreciation for teachers by saying "welcome back" all over the school! Use chalk to decorate the sidewalks with your encouraging messages. You can say: "We missed you!" "It's going to be a great year!" "Thanks for teaching here!"
6. Send teachers on a scavenger hunt. Send teachers on a hunt around the school to discover new resources, become familiar with room changes, and work as a team. Reward everyone with a small reception at the end.
7. Throw a welcome back party. Celebrate the beginning of the school year with a small party for teachers and staff. Have refreshments and give teachers a chance to catch up from the summer. This is great for building camaraderie!
8. Provide lunch during training. Teachers often have long days before school even begins. They go through training, orientation, and classroom set up. Provide some relief to the long days by putting on lunch for everyone. Host a potluck or have a local company cater. Your teachers will thank you!
9. Create stress relief kits. Being an educator is a stressful job! Give teachers a stress relief kit to start the school year that includes a stress toy, fragrant candle, coupons to a local salon or masseuse, and of course, chocolate!
10. Send a note on the first day of school. Write a personal note to your child's teacher or the teachers in your school and deliver it on the first day of school. In your note, express how excited you are for the new school year, how you're looking forward to working with the teachers, and thank them for their dedication. Your note will get the school year started on the right foot!