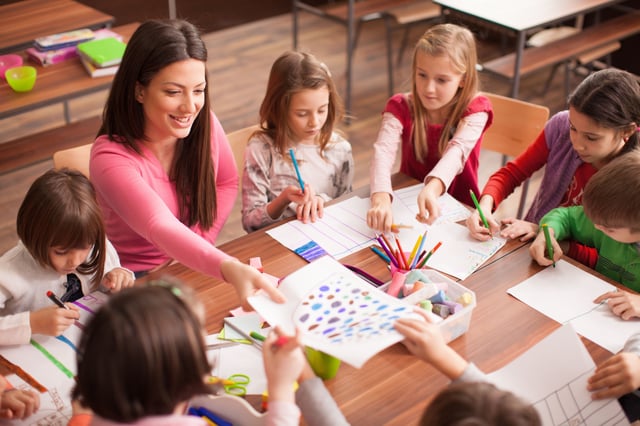 Some would say teaching is the most rewarding job, but I know some teachers who feel as though it can sometimes be a thankless job as well. Well, let's help them feel loved, especially during Teacher Appreciation Week, with these tips:
1. Decorate. Make the hallways, teacher break room, and their desks feel like a celebration is awaiting them! Cause who doesn't love streamers, balloons and a personal card?
2. Have food. I think we all know how to get a party started . . . with FOOD! So, why not throw a pizza party, bring in bagels, or be budget-friendly and host a potluck. (Check out some delicious potluck recipes here!)
3. Thank them. Have students write thank you notes to each of the teachers. Including the students will add a nice personal touch!
4. Reward them. Take the time to reward their successes with lapel pins, certificates, or trophies. They should know that their hard work does not go unnoticed.
5. Make it a celebration! Whatever it is you do, make sure they feel appreciated all week long. Add a recognition theme to the week and plan little gifts or games around that to give an even special pop!