It's a scary time of year! Ghosts, goblins and jack-o'-lanterns adorn nearly every doorstep and haunted houses and spooky corn mazes are the main fall weekend attraction. But HR managers have something more frightful lurking about: new employee candidates!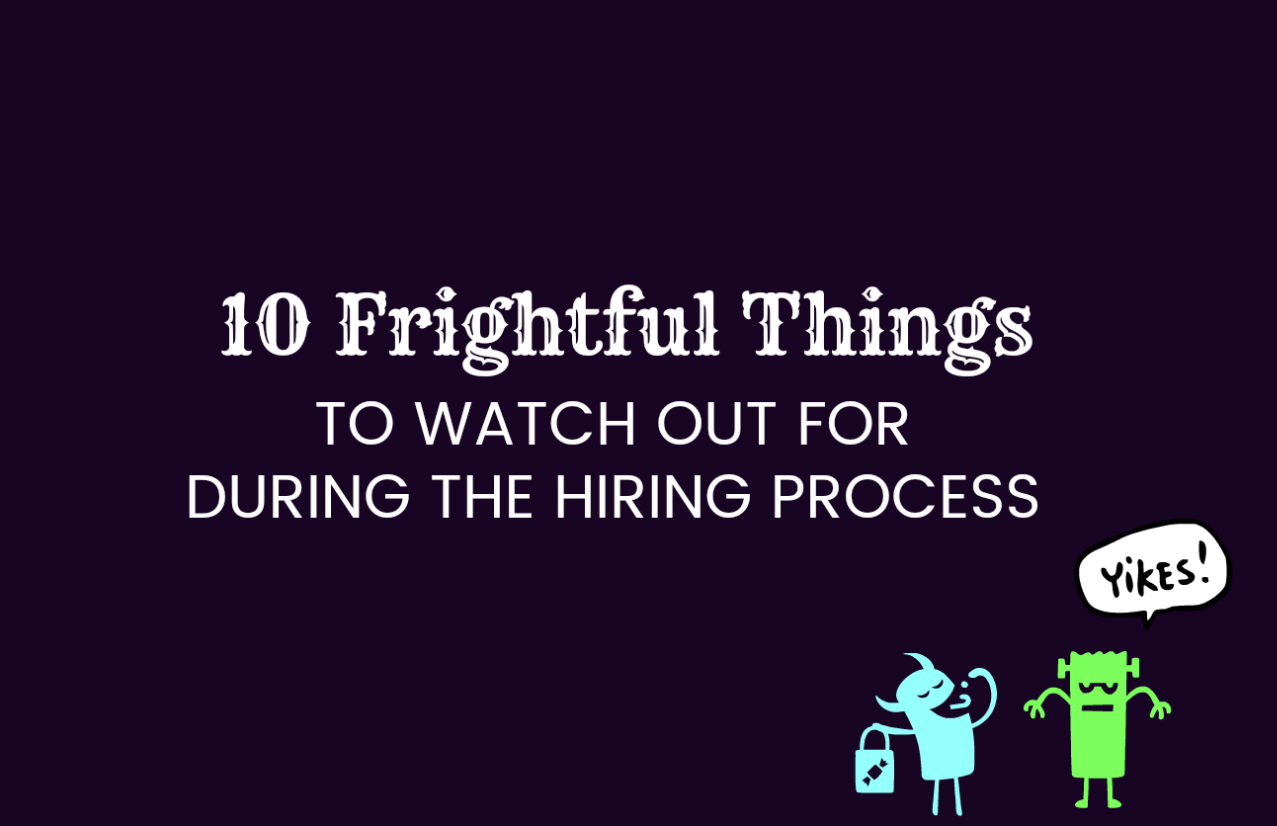 As many organizations budget for new positions and roles for the new year, inboxes are being flooded with resumes and meeting rooms are being filled with candidates anxiously awaiting interviews. To help you wade through the new talent that is vying for your attention, we've compiled a list of frightful resume and interview blunders to watch out for this hiring season!
On the Resume:
Misspellings & Disorganization

–

A candidate who doesn't take the time to thoroughly edit the sole document that touts their qualifications to your organization, is not one worth pursuing.

Lies or Untruths – A CareerBuilding study found that 58% of hiring managers say they've caught a lie on a resume. Be on the lookout for inflated job titles and embellished lists of job responsibilities.
Job Hopping – An employment history that is ridden with short-term employment stints is something to be wary of. If a mid to senior-level candidate hasn't stayed with a particular company for at least 4 years, proceed with caution.
Ambiguous Buzz Words – A qualified candidate gives thoughtful care to the wording on their resumes. Become a master at sifting out the vague BS buzzwords like "vast knowledge of" or "hard worker" that really don't hold much weight.
Unnecessary Lengthiness – There is very rarely a scenario where a two-page resume is acceptable. Expect candidates to put the time and effort into paring down the fluff to give you the info your team needs.
During the Interview:
They're Unprepared –

Oh, you didn't bring any extra copies of your resume aaand you came late? Nice knowing you.

Don't take lack of preparation lightly. If they can't go above and beyond when they're trying to impress you, then they likely won't do it

if they're hired.
They Complain or Make Excuses – If the answer to every question about their past work history includes whining and finger-pointing, then your drama king/queen radar should be going off. An interview isn't the time or place to badmouth past employers.
They're Overconfident – Being confident and well-spoken are highly marketable traits. Being an arrogant name-dropper isn't. As you learn to sift out resume BS, hone your interview character assessment skills to make sure every individual you hire is a team player.
They're Bad at Listening – Understandably, interviews are stressful. But candidates who don't listen closely to your questions and instead respond with unrelated fluff should trigger a red flag in your mind.
They Don't Have Any Questions – Someone who genuinely wants to be a part of your organization will do their homework and come prepared with unique questions that pertain to your business. Generic questions swiped from the internet don't exhibit a candidate's deep interest in your organization.
What are the biggest warning signs your HR team takes notice of during the hiring process? Tell us about them in comments below!