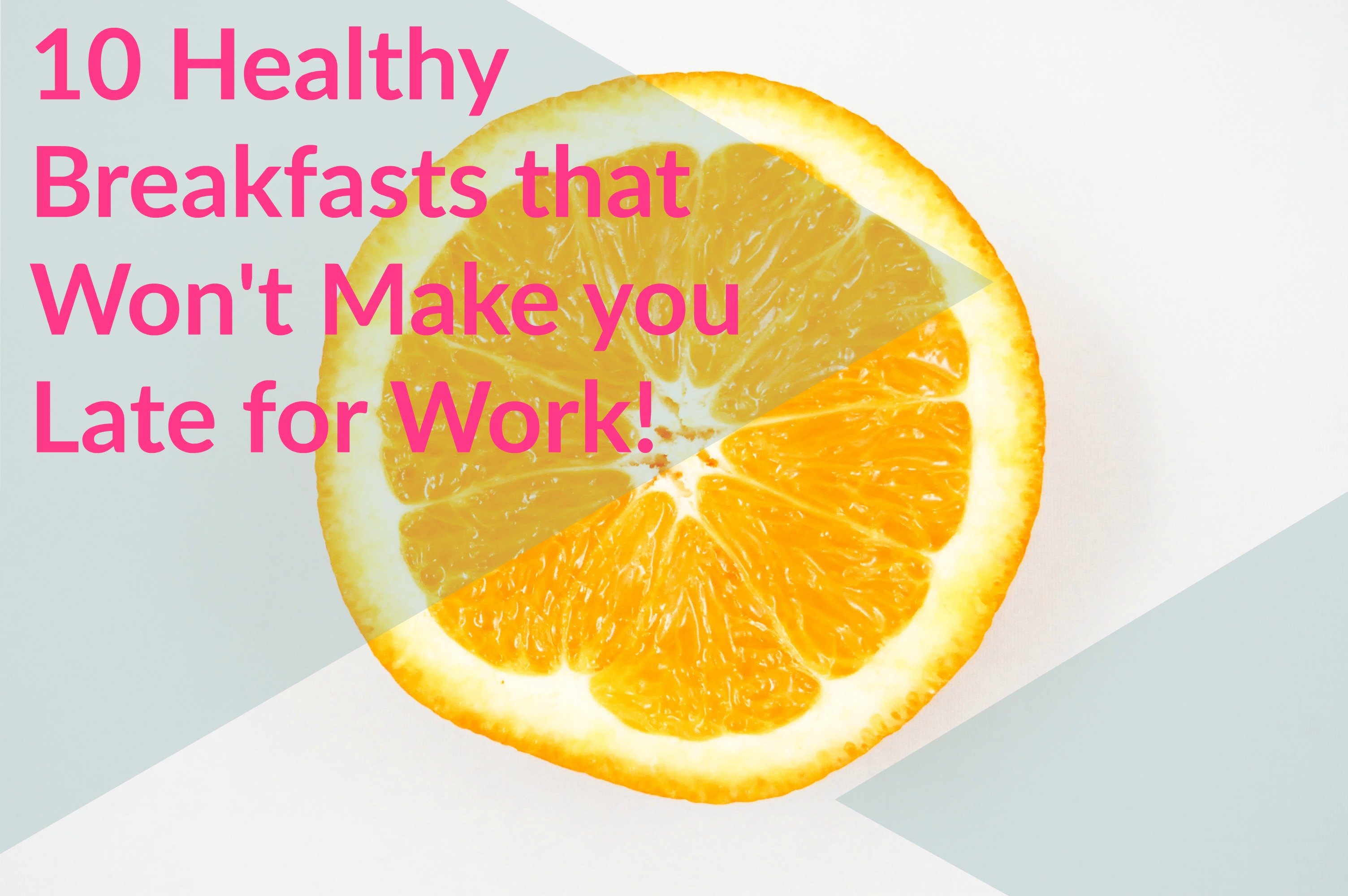 Okay, I have a confession. Until about a month ago, I ate the same breakfast every. single. weekday. I'm at the point where I no longer want to even smell peanut butter toast. It's not the most nutritious OR delicious thing I've ever had; it's just easy. I'm not a morning person and simple & quick have been the main requirements of my "most important meal of the day" for a long time. But lately, I've been putting a little thought toward my morning routine and these easy-peasy/healthy/make ahead/no-cook breakfast recipes make supercharging my day simple.
This option is so easy, you can even make it in your workplace kitchenette! Bonus: the sky's the limit with topping options and avocados contain tons of heart-healthy fats.
Just Like a Milkshake Smoothie
This recipe is courtesy of my crunchy, granola sister. This is what she eats as a shake-like dessert but I think it makes a perfectly wonderful breakfast.
Recipe:
Combine 2 dates, 1 banana, 1-2 tablespoons unsweetened cocoa powder, and 2 tablespoons vanilla protein powder with enough almond milk to get it moving.
Bonus: Combine and freeze the ingredients ahead of time in a freezer friendly plastic baggy and add almond milk the day of for an easier morning.
I can't say enough good things about overnight oats. Traditional oatmeal is filling and packed with fiber but making it fresh in the morning is kind of a drag for two reasons:
Old-fashioned oats take too long
Instant oats aren't as good for you and often come in pre-packaged bags with loads of sugar.
Overnight oats, however, are super easy and require no heat. Bonus: You can make several batches for upcoming days and keep them fresh in the fridge.
Eggs for breakfast? What is this – 1950?! Growing up, eggs at breakfast was a luxury reserved for TV families while my family was busy chowing down on Cheerios. When I make this egg bake on Sunday night, my husband and I happily enjoy a hot breakfast all week. In 2016, I call that a win!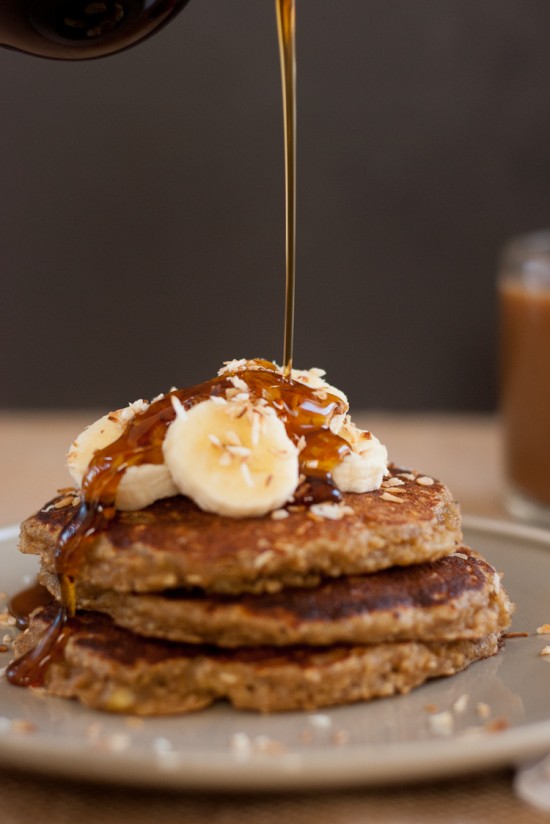 Making pancakes in the morning is overrated! Whip these up in advance and freeze them, then pop them in the microwave when you're ready to enjoy. Bonus: This recipe is gluten-free!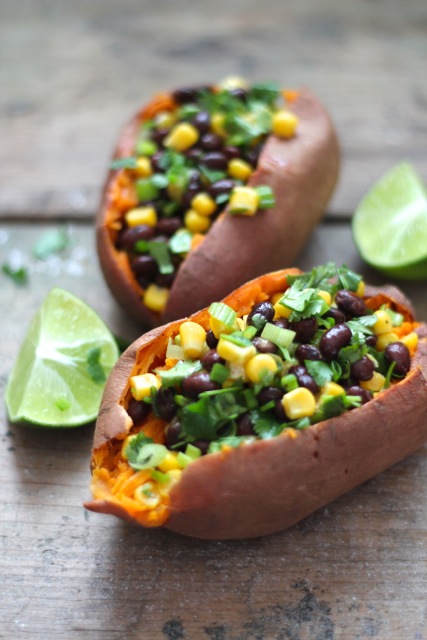 This particular recipe features corn and a couple of other ingredients (which I'm sure combine to make something amazing) but my favorite breakfast sweet potato features just 4 essentials:
A microwaved sweet potato, a tablespoon or so of hummus, canned black beans, and a sprinkle of feta. It might sound weird but it's oh so delicious.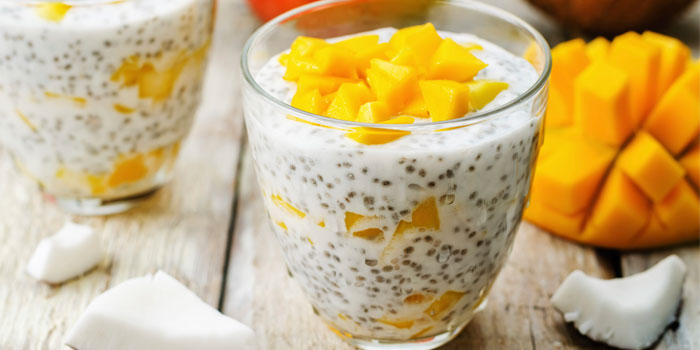 Love pudding but not so into dairy, gluten, and artificial sugars? This chia pudding is for you! Bonus: It's rich in nutrients and can be prepared in advance for mornings on-the-go.
These energy balls make a great breakfast with a hot cup of coffee but they're also a good fit for an afternoon pick-me-up. Bonus: Make two batches and freeze for extra yum!
Yogurt parfaits are a classic treat. The addition of superfood berries makes this breakfast good brain AND body fuel.
I left this option for last because it's a life saver as a last resort! I've started making seriously huge amounts of food at dinner and enjoying leftovers (sometimes with variations) for breakfast and lunch the next day. After all, breakfast is just another meal. There's no rule against packing it full of veggies and good stuff you enjoy at other times of the day! Follow Paleomg on instagram for more examples of scrumptious breakfast leftovers.
I hope you enjoyed this look at the multitude of options you have for a healthy breakfast without having to wake up at the crack of dawn!
What's your favorite breakfast treat? Let us know in the comments!
Click below to follow us on Pinterest for more recipes and tips to keep you at your workday best!
Audrey is brand spankin' new to the 'ville (that's what they call Baudville around these parts). As the new Marketing Coordinator, she'll be talking printer-ese, corralling creatives for our catalogs, and writing headlines and blog posts about Baudville's #1 passion, employee recognition!