Character Pins are one of our staple recognition products at Baudville, and they're popular because they can be used in a variety of recognition situations. As a continuation of our How-To Recognition blog series, I share ten situations where Character Pins are a great recognition gift.
1. Office Birthdays. Give a Happy Birthday Character Pin to acknowledge an employee's birthday. It's both a gift and greeting card.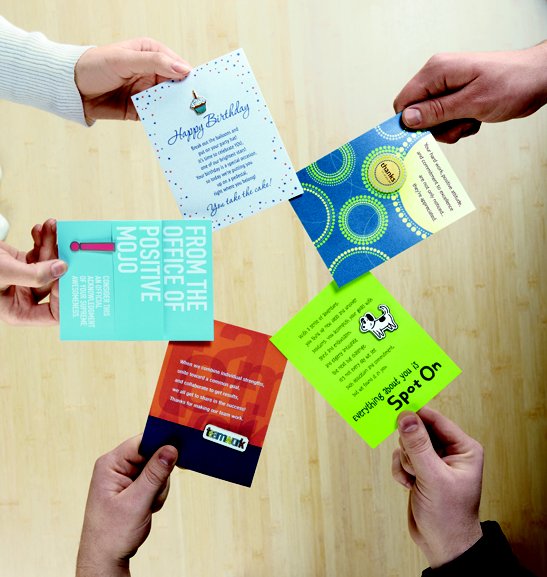 2. Anniversaries. Present a Happy Anniversary Character Pin to recognize an employee's years of service. You can customize the pin with the number of years you're celebrating.
3. Team Recognition. Recognize a team for the completion of a project by selecting a different Character Pin for each team member. For an extra personal touch, read the stories when you present the Character Pins for an award presentation the team won't forget.
4. Holiday Recognition. Thank your employees at the end of the year with a holiday Character Pin that expresses your gratitude for all their hard work and optimism for the new year.
5. Volunteer Appreciation. Retain volunteers by recognizing their contributions and expressing your appreciation for all they do. I recommend a Thanks or Appreciation Character Pin.
6. Customer Service Week. Give front line employees something to display with a service themed Character Pin. We just released two new Customer Service Character Pins for this year's Customer Service Week celebrations. Be sure to check them both out!
7. Student Award. Want to make a child's day? Present a Character Pin as a student of the month award.
8. Celebrate an Accomplishment. Make a big deal about a co-worker's promotion, graduation or certificate with a Character Pin that recognizes her success.
9. Just to Say Thank You. It doesn't have to be a special occasion for it to be the right time to tell someone, thank you. To make it memorable, write a personal note on the back of a Thanks For All You Do Character Pin.
10. Everyday Awards. Have a variety of Character Pins available, and present them to employees on a regular basis to say Great Job.
-----------------
Cori is Baudville's in-house Recognitionista (she's officially a Certified Recognition Professional, too) and a member of the Millennial generation. Get her employee recognition tips and special discounts by liking Baudville on Facebook.