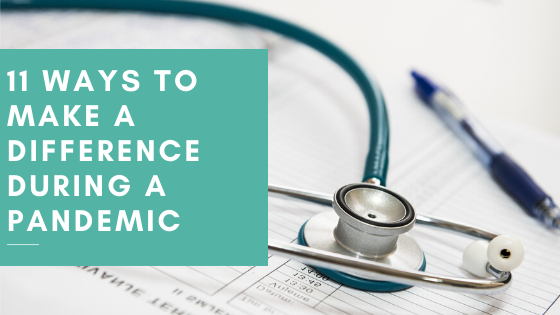 It's easy to feel as if, during this time of big impact and large-scale fear, you can't do anything to make a difference. But more often than not, we find that small kindnesses build up and ripple across our communities to impact more than we believe. Whether you can share your time, your listening ear, your positivity, or your funds, you can make a difference - even during this pandemic.
Here are 11 of our favorite ways to take a little action that can make a big difference!

11 Ways to Make a Difference During a Pandemic
1. Make a sign for your front door or your yard!
Spread a little joy from the comfort of your front lawn.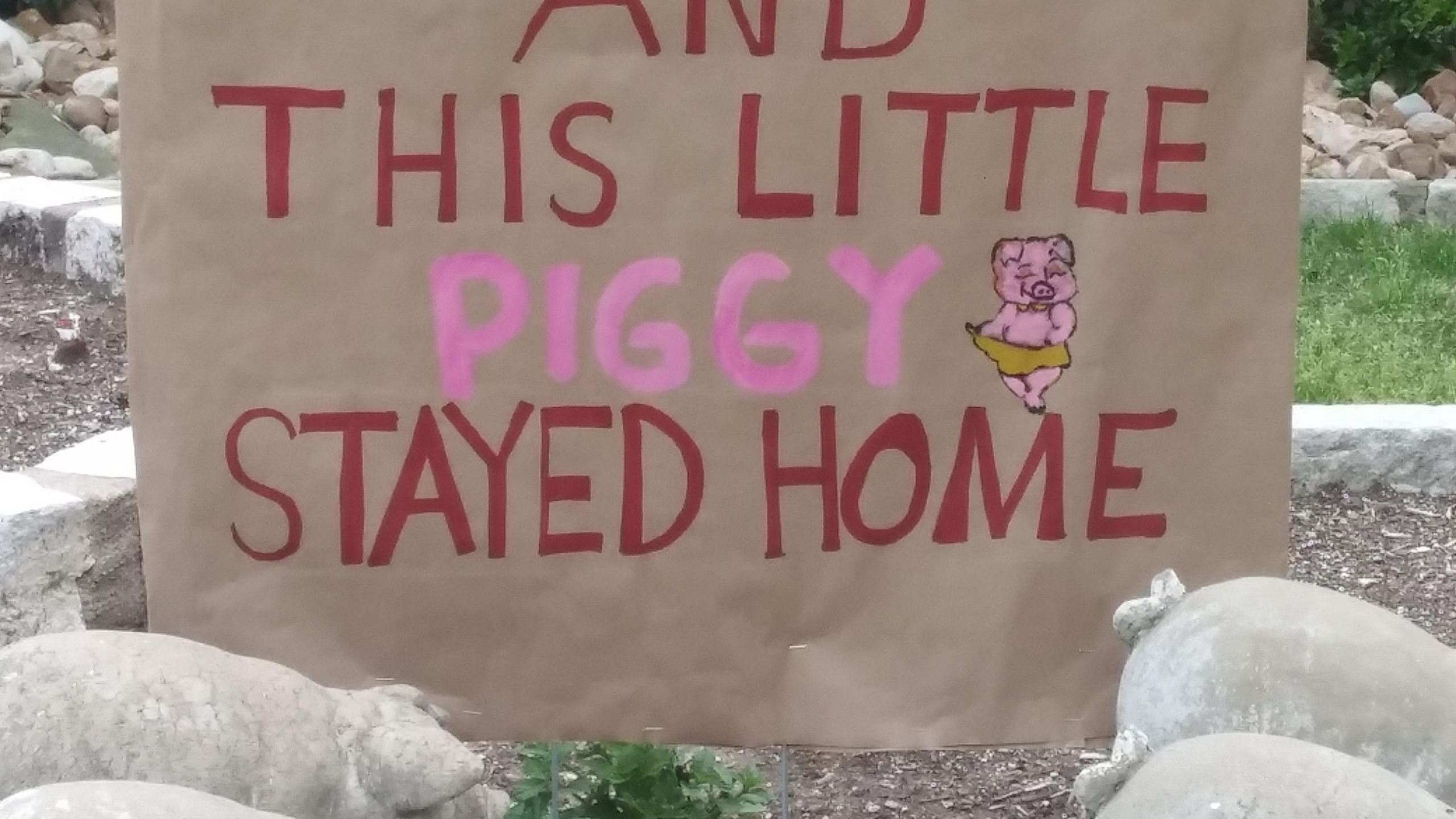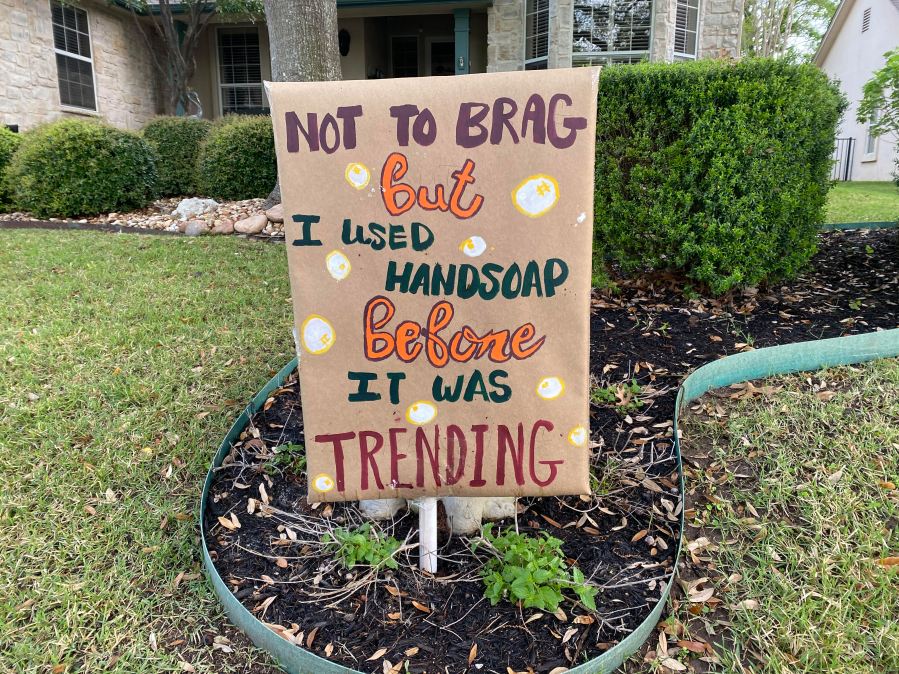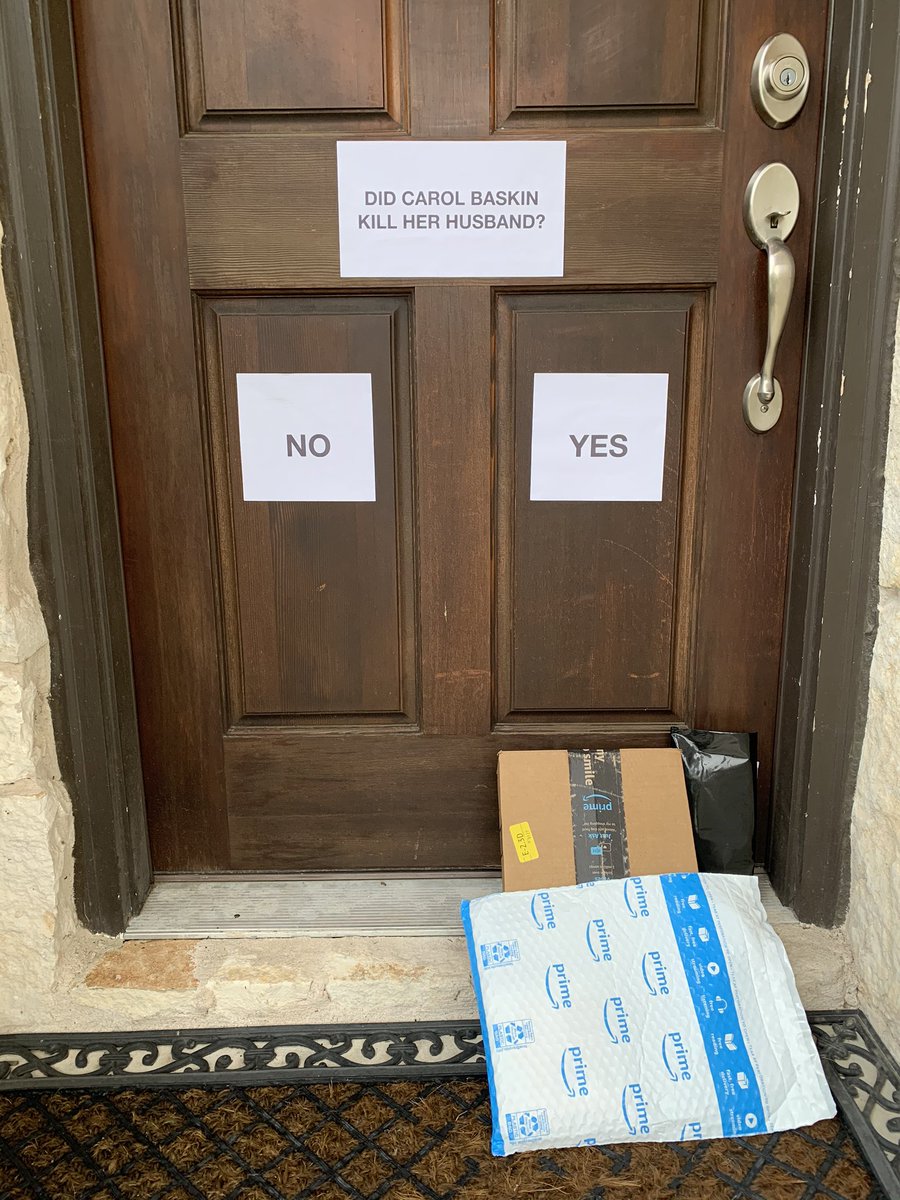 2. Pay it forward with meals at local restaurants
In our hometown, we follow @gr_support_local: they provide updates on the capability and status of local restaurants. We bet that your area has a similar resource so that you can find and support your favorite spots!
Want to really go above and beyond? Ask if you can prepay for a meal or two that can be given to essential workers.
To shine a spotlight on a few of the awesome available options here in West Michigan: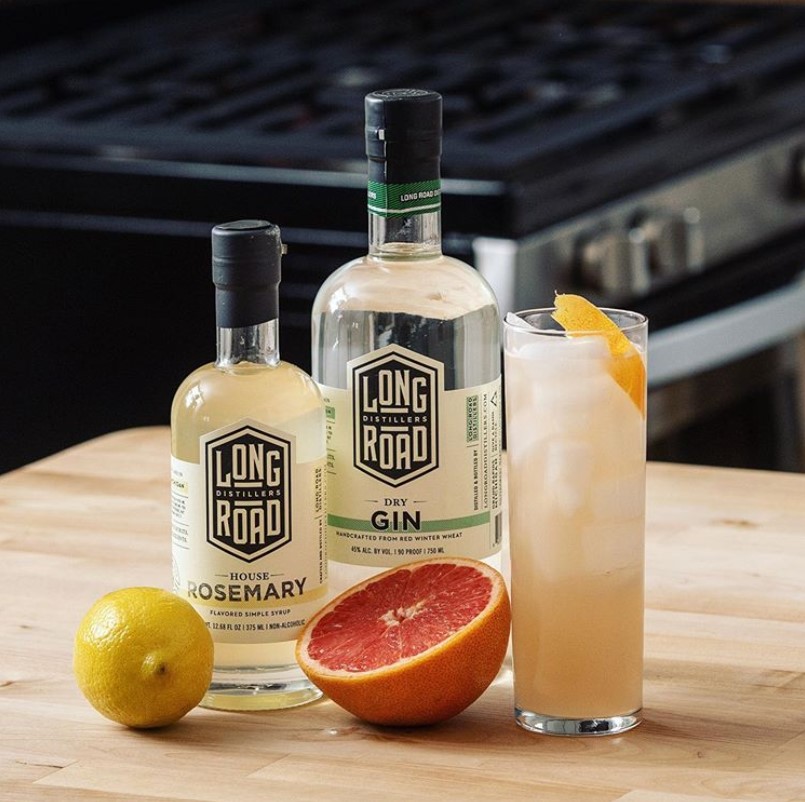 @LucysCafe is creating pick-up dinner options that can be baked at home!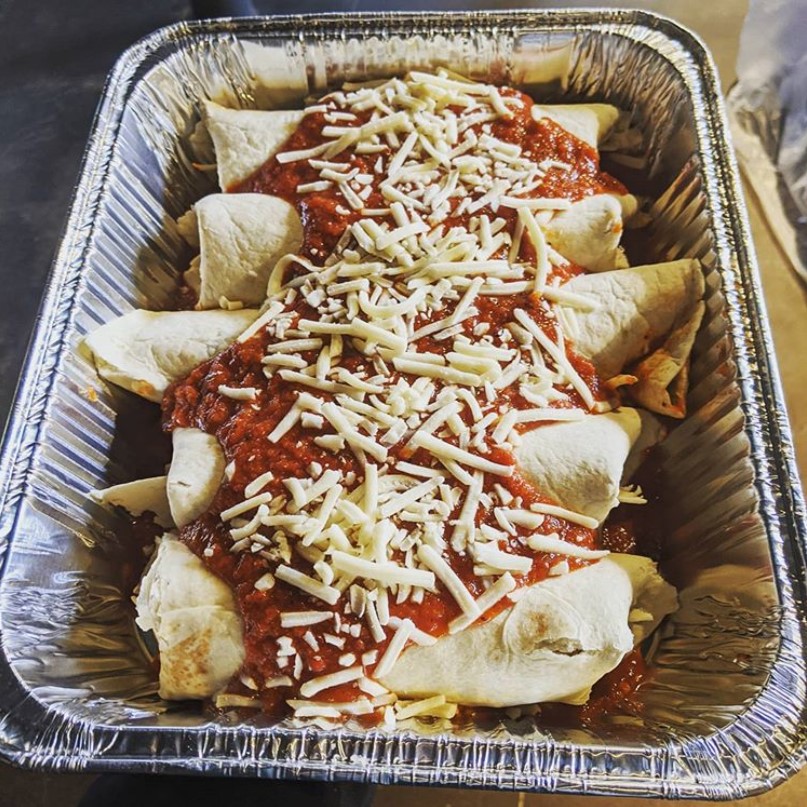 @SchulerBooks is doing curbside pick-up for a new read during this quarantine season!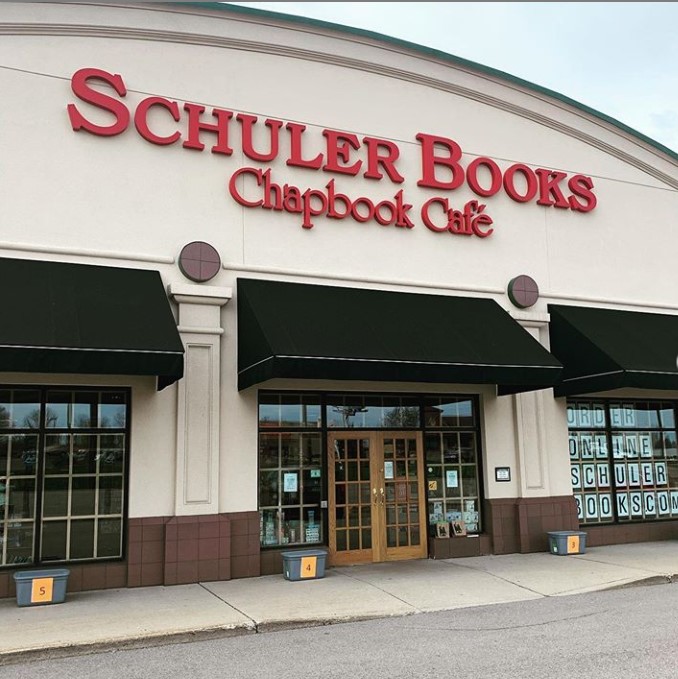 3. Donate cleaning supplies or non-perishable food to local drives!
You can find your local drives HERE.
4. Stay at home!
If you're getting bored of the monotony, we've got some fun at-home ideas to add some excitement to your day-to-day!
Virtual museum tours: Our local art museum can be toured HERE, the National Gallery can be seen HERE, or you can even visit the Louvre HERE.
Virtual zoo tours: the Cincinnati Zoo goes live HERE every day at 3pm, Shedd Aquarium gives you a behind-the-scenes peek HERE, the National Aquarium has tours HERE, and the Atlanta zoo has a nonstop Panda-cam HERE.
Virtual theme park rides: Pirates of the Caribbean, Frozen Ever After, or jump down the rabbit hole of Disney parades!
5. Send a little virtual love with ePraise!
A quick note can make all the difference! And since you don't have to find stamps, take the time to send them to everyone you're missing during this stay-at-home season. See all of the ePraise options here.
6. Organize a driving parade in front of hospitals or retirement communities!
The people that are the most isolated right now absolutely need a reason to smile! So text your neighbors, tag your friends, or call your family and get organized! We were especially touched by the teachers who drove through their students' neighborhoods and these city-dwellers who are cheering at shift changes.
7. Send coffee to your essential workers
Send them $5 digitally or some gloved delivery!
8. Support businesses that are making a difference
@EasternKille has switched from distilling (just!) liquor to hand sanitizer as well!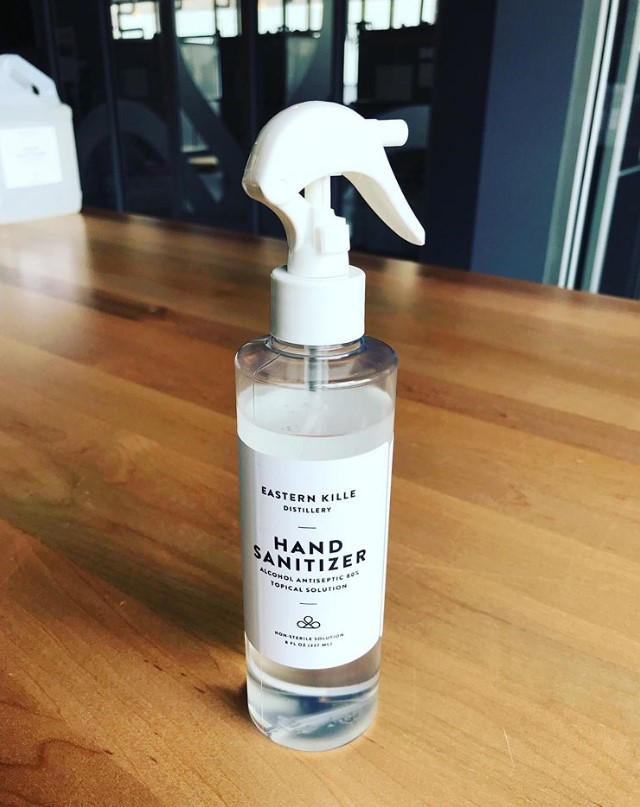 @Madewell is donating 75,000 single-use face masks to Montefiore hospital in NYC in partnership with @JCrew.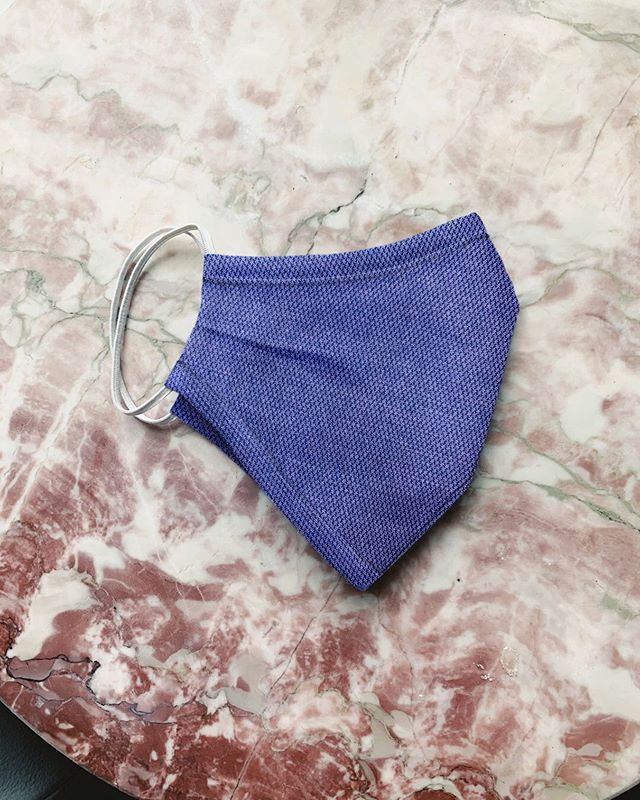 @SunflourBakehaus is supporting their local community with free online bread-making classes and donating loaves to families with children in their area!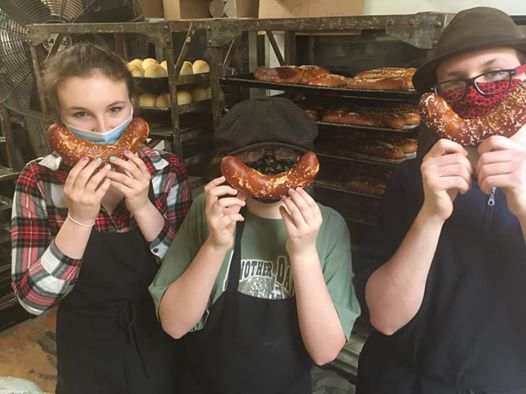 9. Keep it Clean!
10. Take Care Of Yourself
You can't support others if your own cup is empty, so give yourself a little extra love during this difficult time. Check out our tips on how to deal with COVID-19 stress here, or take a mental break with this relaxation coloring page!
11. Send a little something special
A work from home kit of essentials delivered to their door!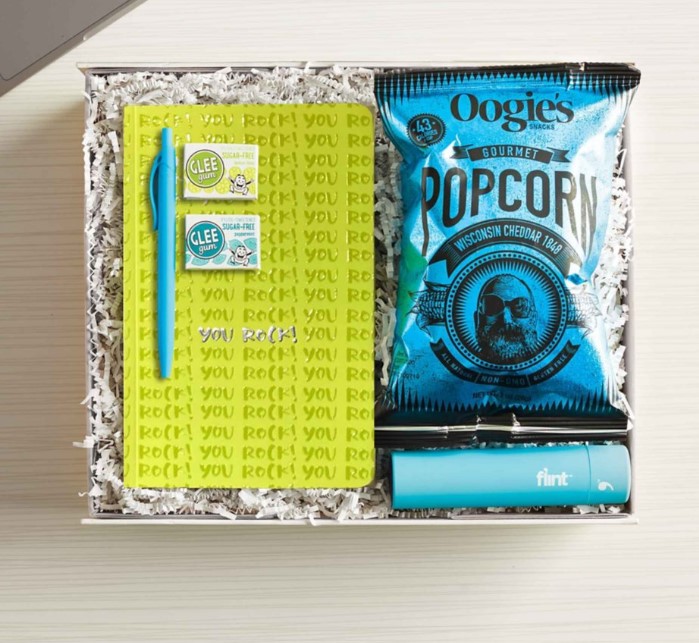 A mini set of treats for the essential worker in your life.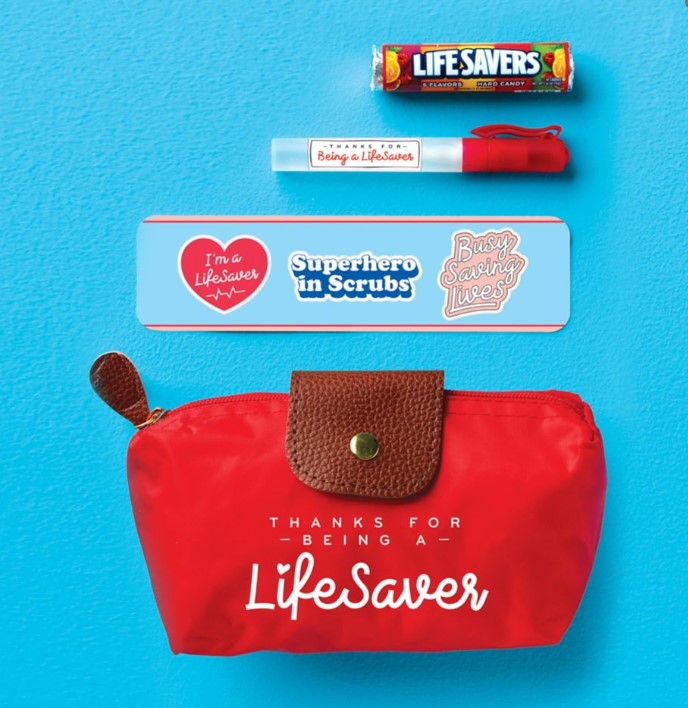 A pack of hand sanitizer for you + your favorite 4 people.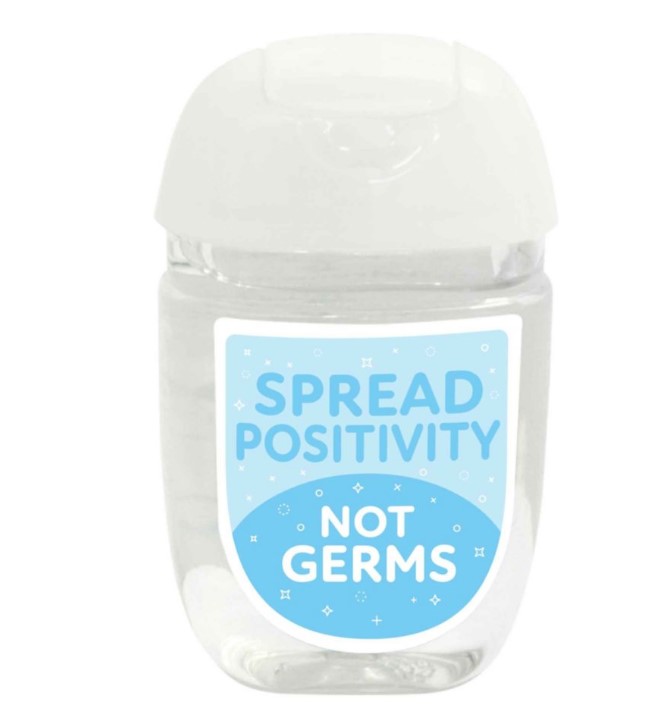 As Mr. Rogers said, "When I was a boy and I would see scary things in the news, my mother would say to me, "Look for the helpers. You will always find people who are helping." We would like to add this addendum: if you don't see a helper, become one. Big or small, everyone can make a difference. And when we stand together, we can stay connected even when we are far apart.