Feel like you have literally given every idea you have and it's just not cutting it? So what do you do now, give up? No! Keep going—but this time, think outside the box!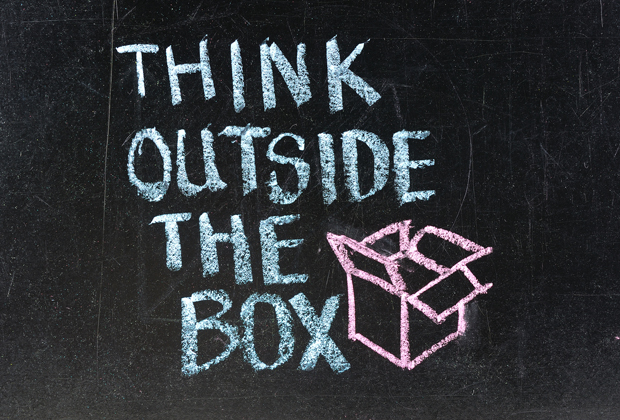 Innovation is the key to business survival and success, but how do you keep a team (and yourself!) thinking creatively every day? How do you continually think outside the box to generate new ideas?
Here are some fun ideas and activities that you can do yourself or with a team to encourage creative thinking and problem solving.
Put a mini tape recorder in your car. Oftentimes, the best ideas come to us while we are behind the wheel, and we all know how hard it is to find a pen and paper and write while driving. Stay safe—record it now and write it later!
Carry a journal with you all the time. Take notes, make observations, and then read over them after you've let them sit for a few days. Innovative ideas need time to take root and grow.
Take the time to read something you would not normally read. Whether that's the Bible, an informational pamphlet from the doctor, or a comic book, read a few pages. Expanding your knowledge will expand your idea database.
Set a goal, and take or find a picture of it. Then, hang the picture on the wall or keep it in your wallet. You can look to your goal during your creative lulls to find inspiration in what you are working toward. Every step forward is a step closer to your goal.
Create an idea file. Or a new email address where all ideas can be submitted and read equally. This allows people the freedom to express ideas without feeling like they will be graded on them. Openness to all ideas leads to the best ones.
Diversify the company you keep. Instead of eating lunch or taking your break with the same people you always do, sit at another table or mix with another crowd. Engage in conversation and learn about them. By diversifying the company you keep, you will expand your idea base and probably make some new friends too.
Try a different approach. When a problem or situation arises, ask yourself, "What else can I do?" "How else can I handle the situation?" Try to move past your typical response and see it from a new point of view. You never know what you could discover about yourself!
Surround yourself in color and words. When you are looking for an idea, bright colors or a change in scenery will spark your creativity and pump up your idea power. Go to the park or put up quotes that inspire you to maximize your creative surroundings.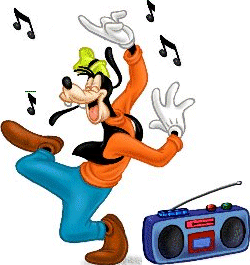 Get up and do something! Move and get energized by dancing or doing your favorite exercise. As you get the blood flowing, your brain will be working at full force. So get up, move around, do a little dance, and laugh at yourself. Your brain will thank you for it.
Listen to music that inspires you. Studies have shown that listening to Bach has made people more creative. So put on your headphones, turn it up, and start cranking out your best ideas!
Ask for others' opinions. When you do ask for an opinion, listen and don't judge. Make it a habit to take away at least one valuable point. This type of interaction will boost team morale and strengthen your relationships as well.
Laugh. Start your day by thinking of a time when something made you laugh. Seriousness squelches creativeness and creative thinking. By laughing, our creative potential grows and so does that of the people around us.
It's better to have tried and failed than to have never tried at all. Think of each mistake as a learning experience. Take something away from it! The more you can appreciate what you've learned, the more profitable your next attempt will be.
Start small and you'll see big results! These ideas and activities should serve as a starting point to your own unique ways to encourage outside-the-bowl thinking. Share your stories, tips, and ideas with us!