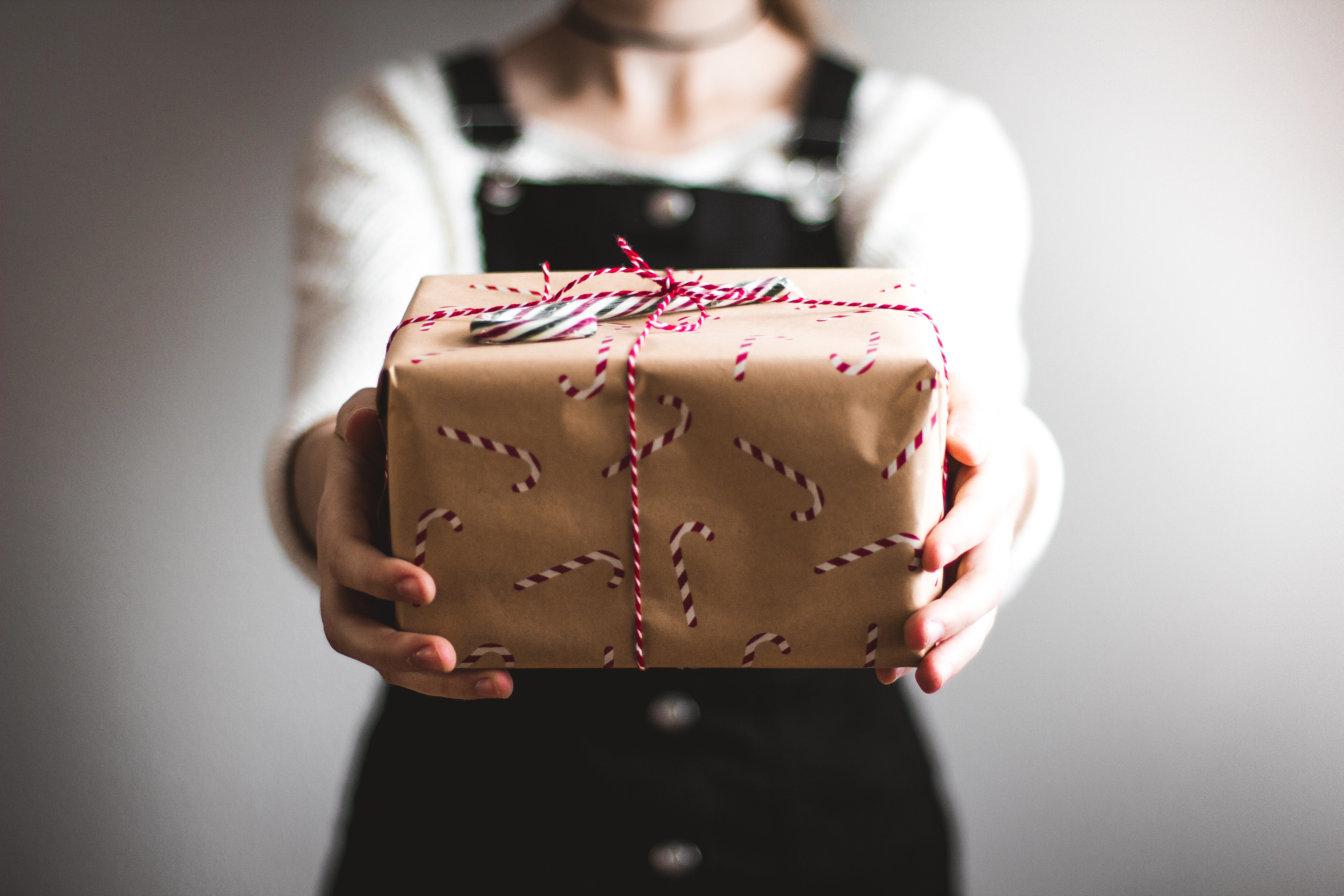 Reignite Their Spark: 15 Gift Ideas for Your Remote Workforce
Feeling the need to connect and create a renewed spark with your remote workers? Now that we're in the mode of working outside the office, our momentum has lost some steam and tech fatigue is on the rise.
A CNBC article reports that about 69 percent of remote workers are experiencing symptoms of burnout, and that's only bound to increase as the pandemic drags on.
Right now, your best bet is to think about ways to help your employees reignite their passion for their jobs. One quick way to do that is to send an uplifting gift right to their doorstep. And we have some prime options for you (list soon to follow, so keep reading)!
Inspire Them to be Their Best
When the shutdown happened, we all put on our hardhats and continued working with the vigor of building a skyscraper overnight. We improvised, syncretized, and sanitized.
The nation's workforce suddenly became a remote workforce, donning dress shirts and pajama pants and transforming their kitchens into home offices.
In short, we simply refused to let anything stop us from getting the job done.
But after months and months of online meetings, homeschooling and non-stop handwashing, your staff is plain old tired out.
That's why re-inspiring them with a surprise gift of appreciation will bring a renewed sense of purpose and inspire them to be their best again. Your team has never deserved kudos more than now!
The List: 15 Gifts
Without further ado, here's the best-of-the-best list of appreciation gifts. From relaxation and encouragement to bright mornings, fun nights and gratitude galore, your hard working, tenacious, work-from-home (WFH) team will appreciate you for appreciating them:
1. Get Outta Bed, Sleepy Head
Coffee is the key to all good work getting done. Start your employees' day off right by pouring appreciation straight into their lap with our "But First Coffee" kit.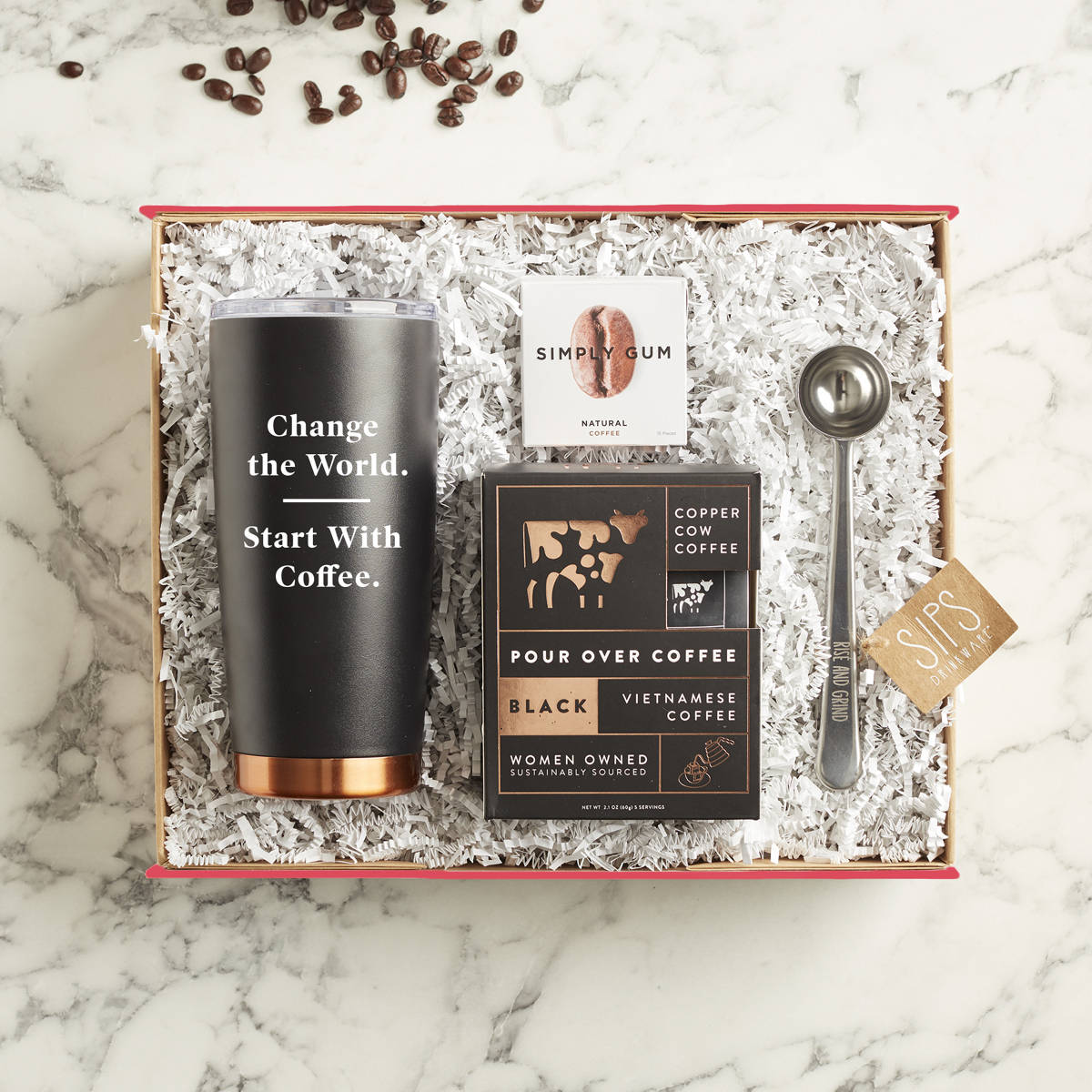 2. Livin' the Dream
Recognize your staff member's dedication with this appreciation kit that will constantly remind them that their dream job is the job they have right now.
3.Home Office Essentials
No home office is complete without these essentials. Set your remote team members up for WFH success with this appreciation kit.
4. Cue the Confetti
This perfectly curated sweet gift is a party in a box, and created for that team member who's celebrating a birthday. Surprise!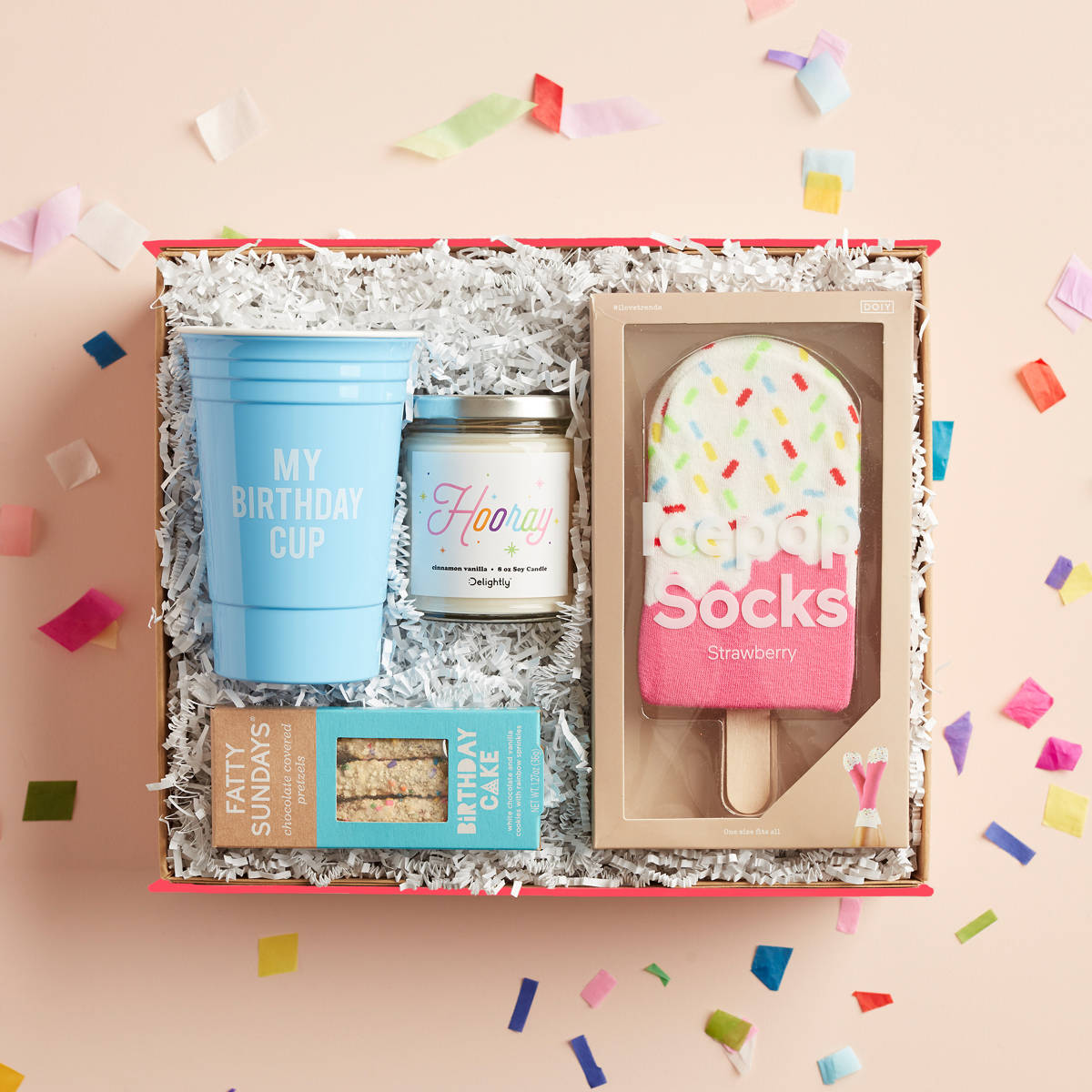 5. Recharge
Here's to amping up your team's spirit with a little well-deserved gratitude. This re-fueling kit comes in pink and grey with a personalized ceramic travel tumbler and some other fun surprises.
Get their home desks in order and their energy on point! This kit comes with a carb boost of popcorn, gum, journal and pen. The bonus lint roller guarantees popcorn isn't stuck to their lapel during online meetings.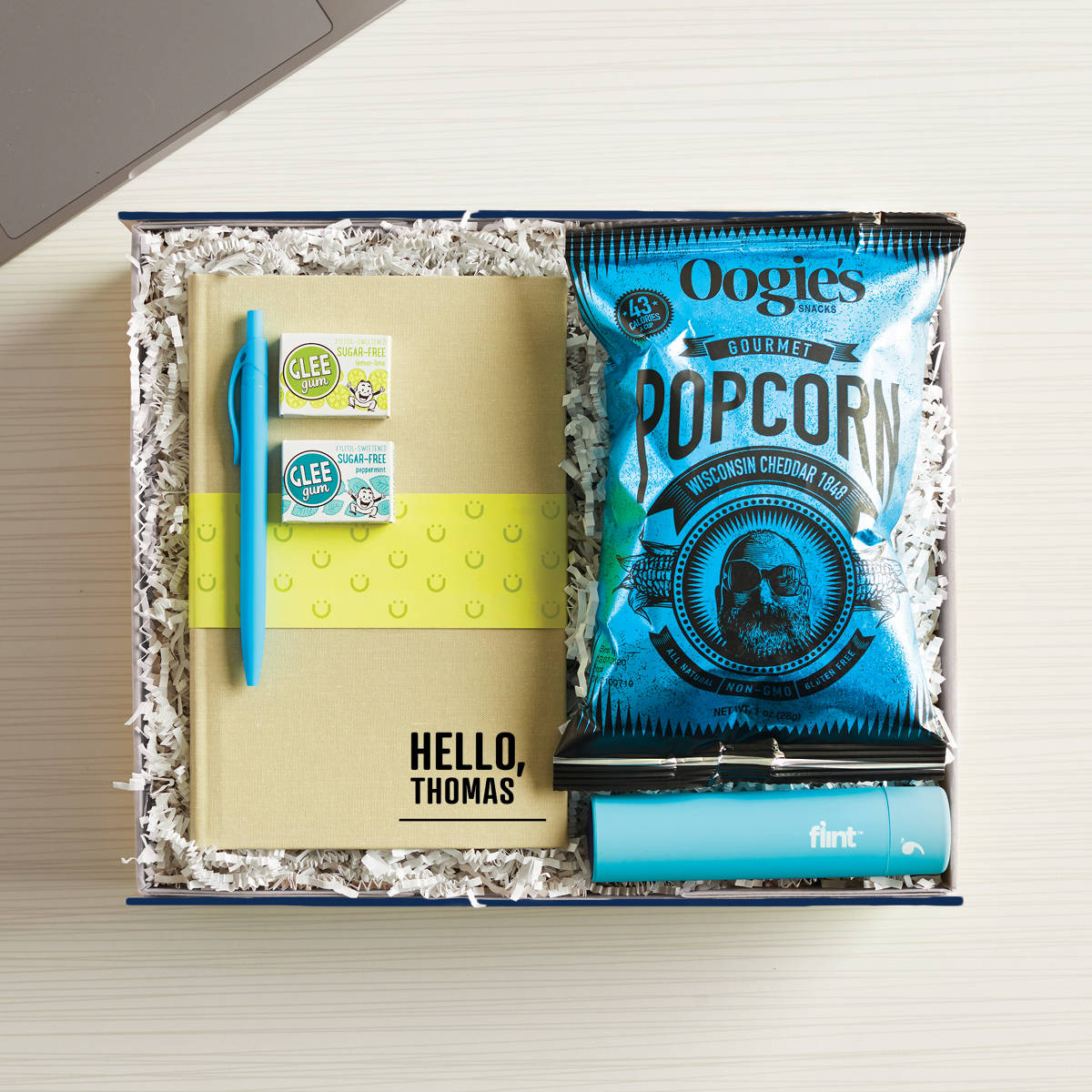 7. Be a Leader
Every employee needs inspiration to up their game. Celebrate them today with our "Inspired Leader" kit that emboldens every one of your team members to reach their ultimate goals.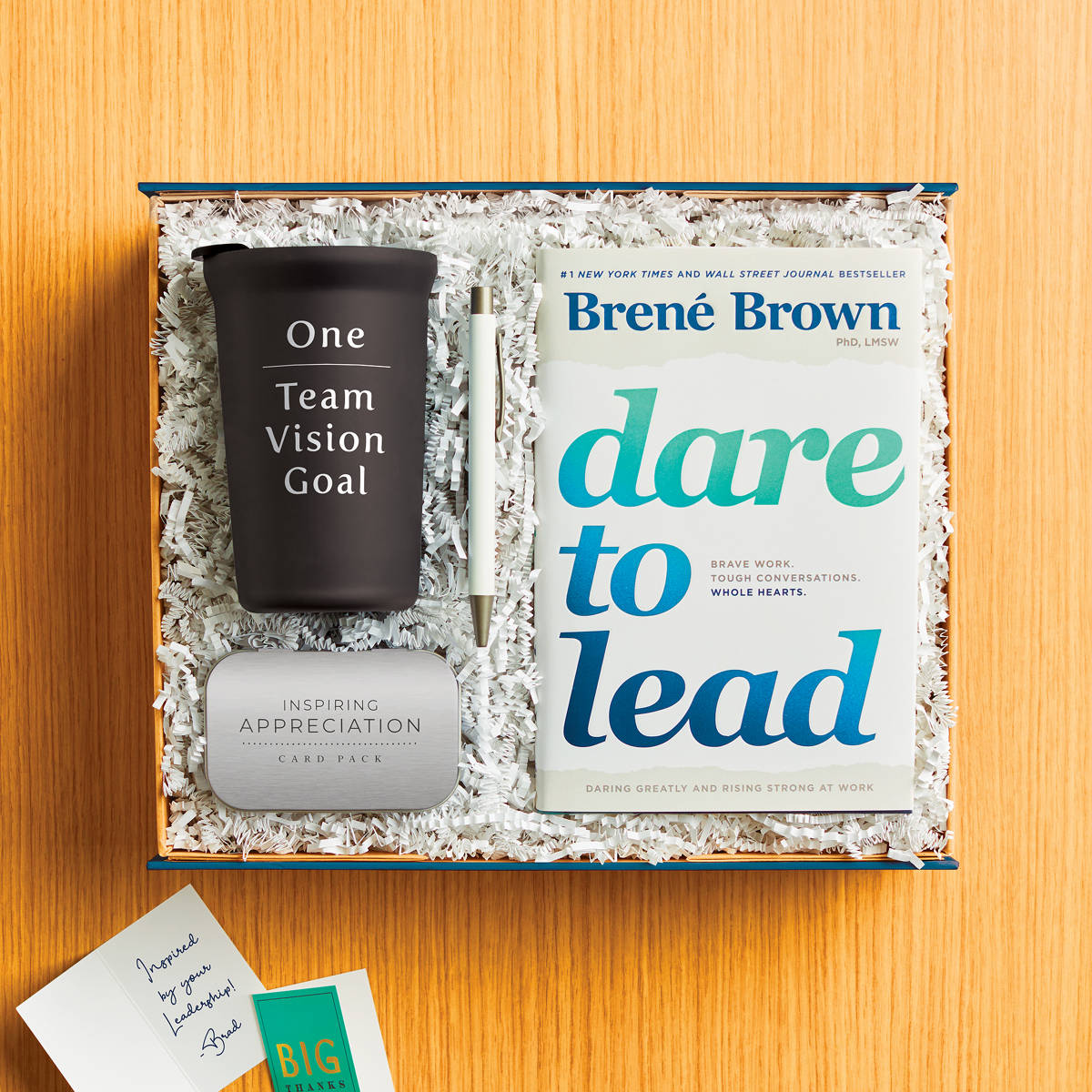 8. Adventure Ready
It's time to recognize the mountain of a project they just summited! Commend their accomplishments with the kit that encourages fun and exploration.
"Yes You Can" is the theme for this colorful kit that is bound to get them smiling and feeling like a part of the team again.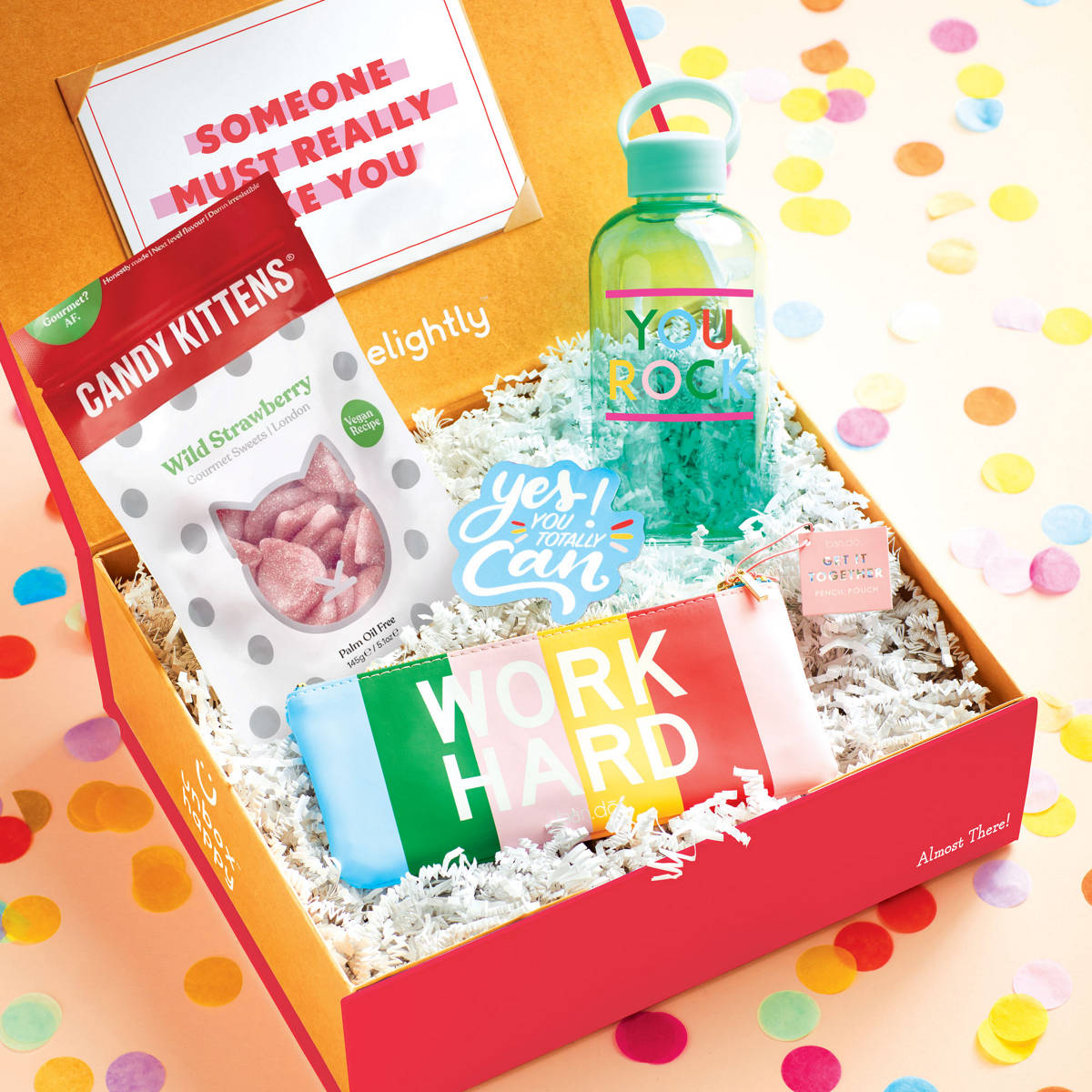 10. Calm, Cool and Collected
Make way for positive vibes with the "Office Zen" kit. Along with a reed diffuser and desktop humidifier, this kit's spirit-reviving products will calm their nerves and keep them on an even keel.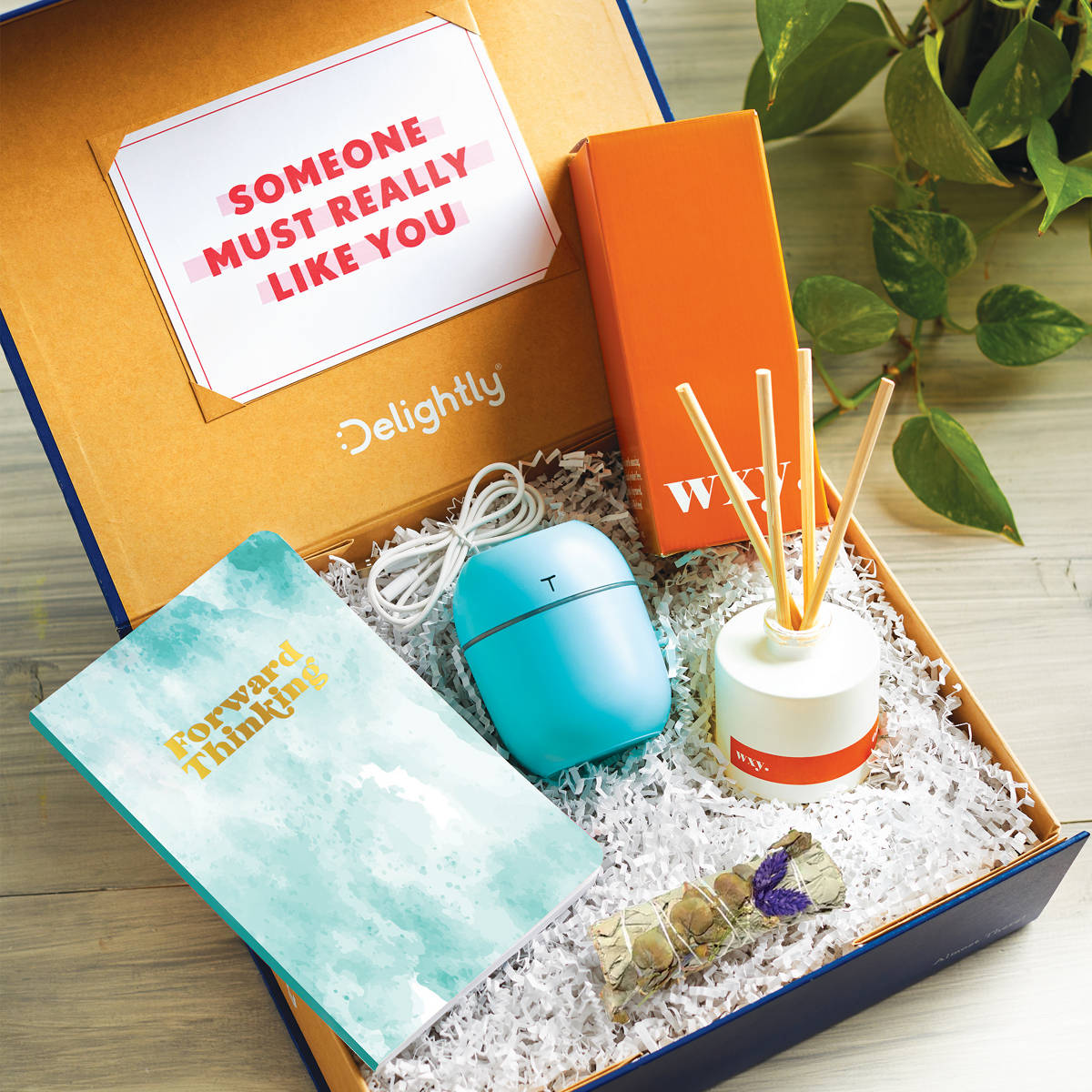 Help your WFH team stay calm, cool, and collected with this kit that's complete with a mug, essential oil diffuser, essential oil blend, face mask, and ginger chews.
12. Escape the Norm
Let your staff put their phones on silent and close the computers for a while. Our "Modern Escape" kit will give new meaning to taking a break from the daily grind.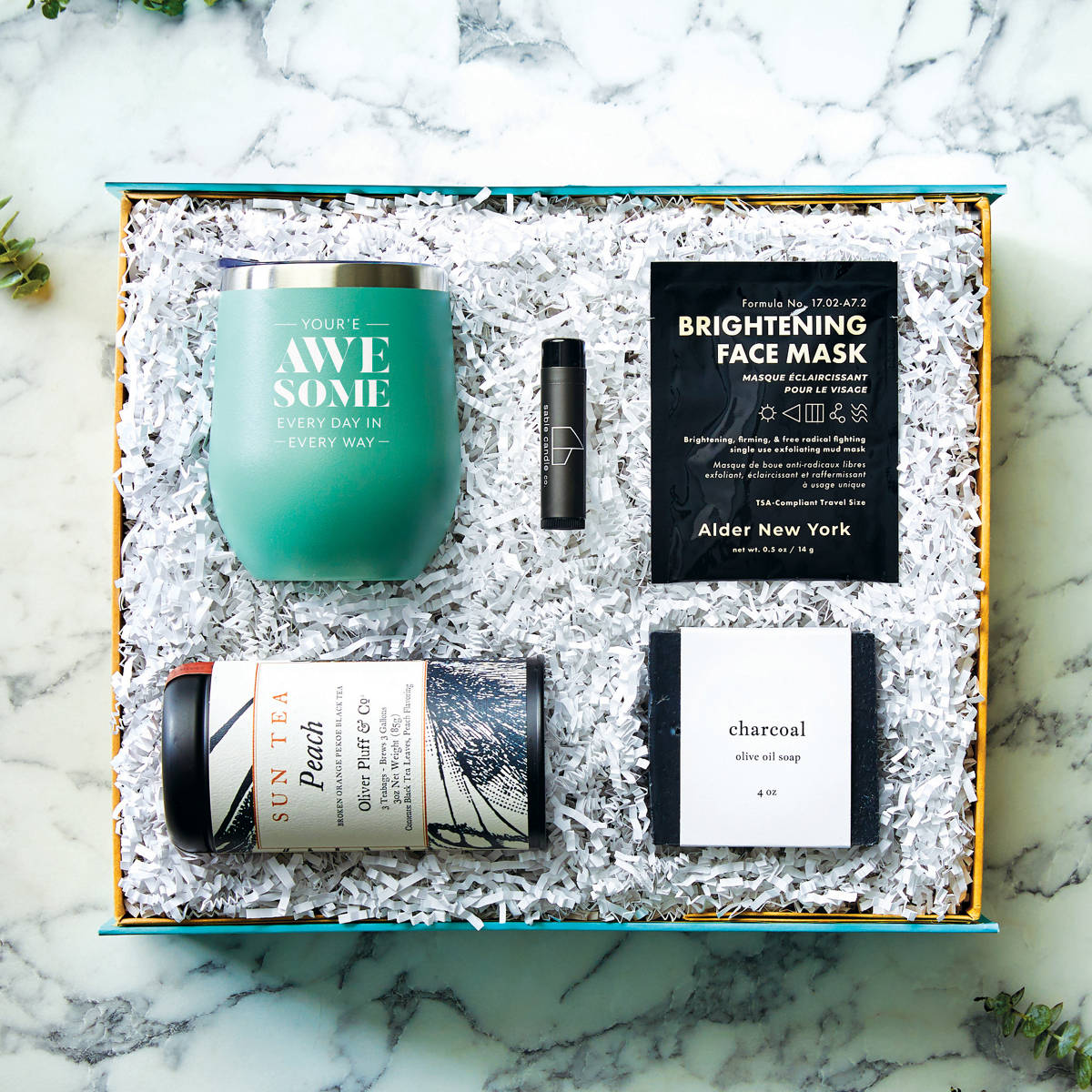 With a secret message candle, colorful socks, tasty pretzels and a wine tumbler, your team will love you for recognizing everything they are and will be.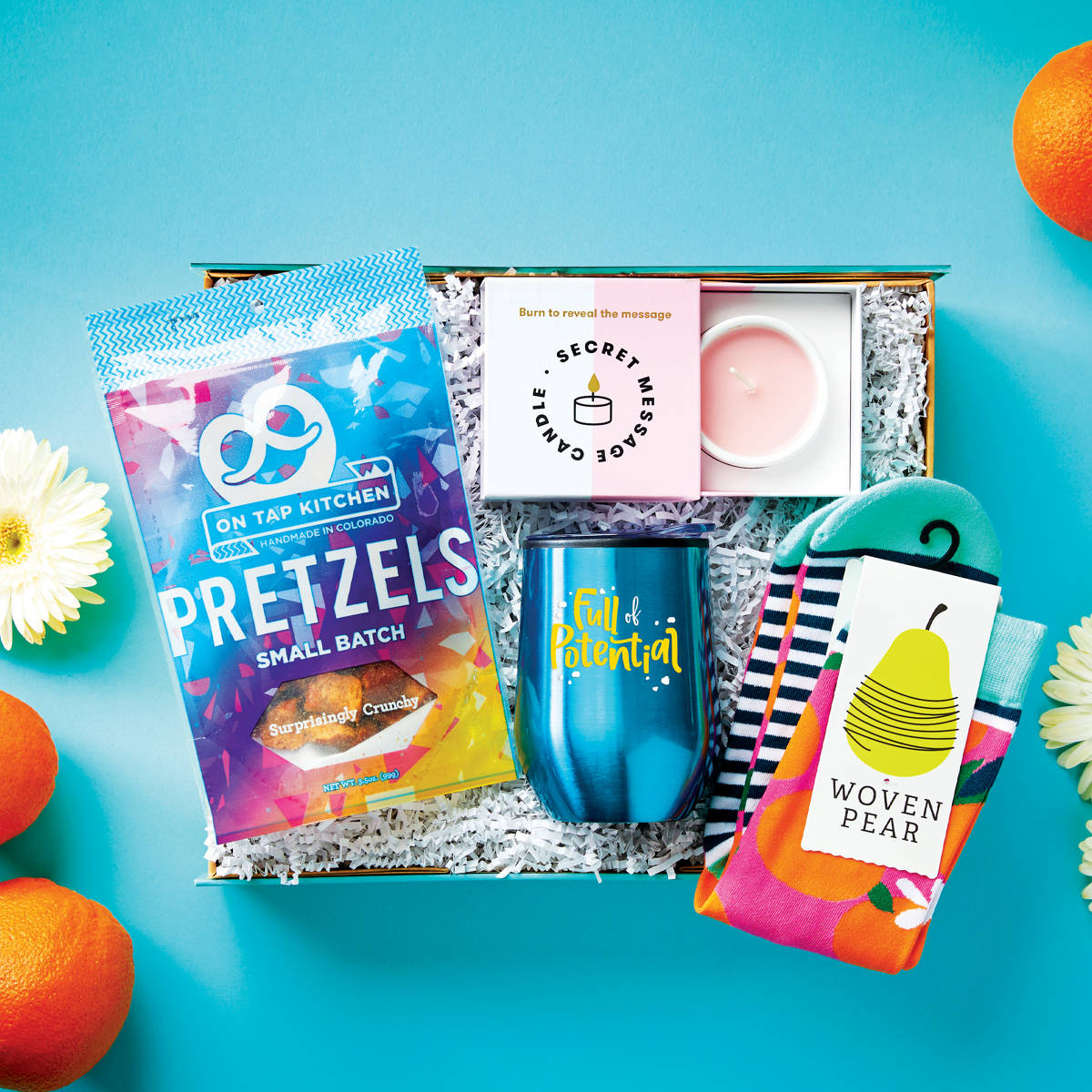 14. Really, Reel-y Fun
Give them something to look forward to after hours with this entertaining, movie-themed kit. Lights, camera, action!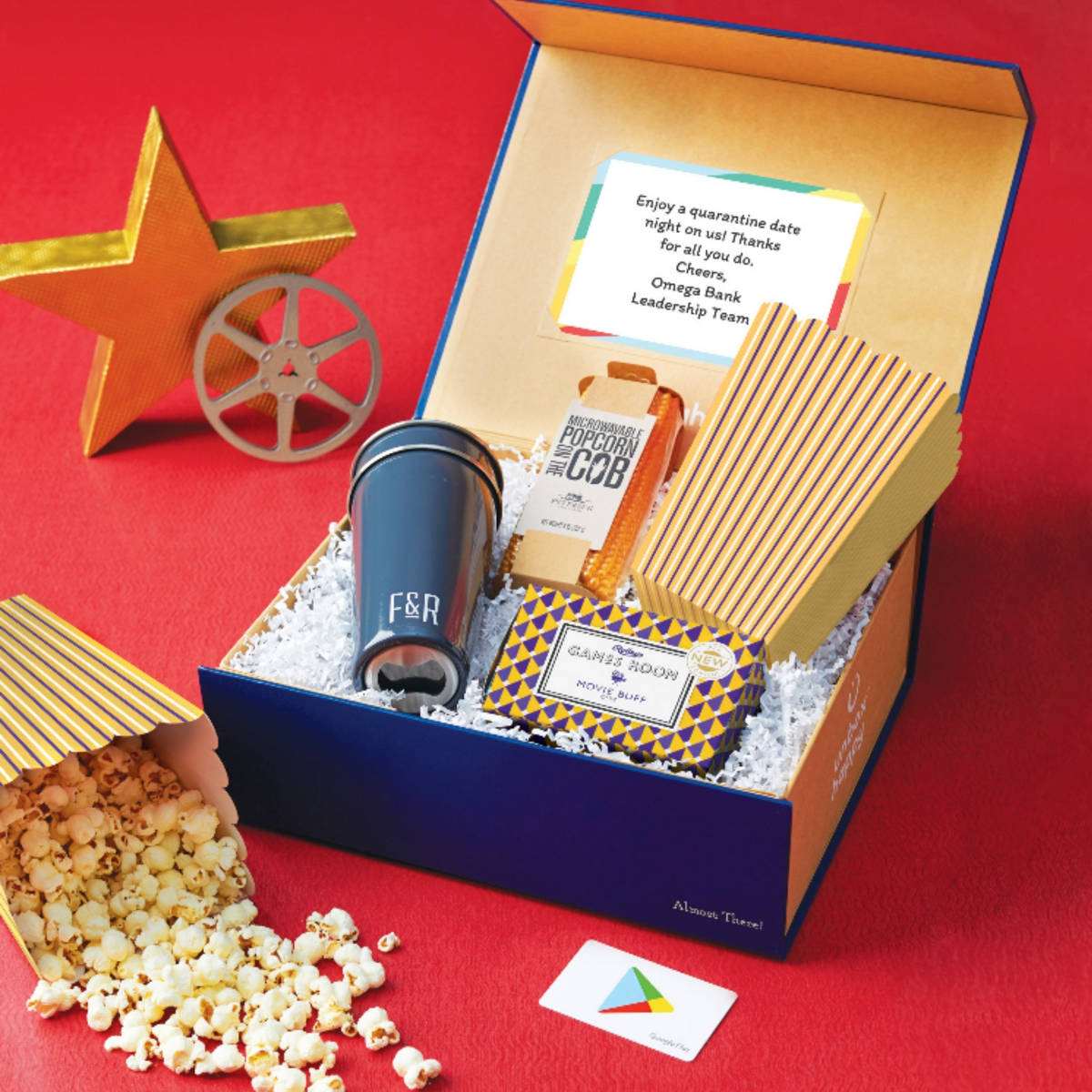 15. 'Til the Cows Come Home
Keep them lassoing every project with this western-themed kit complete with gold-foil playing cards, beef jerky, tea tree and aloe soap, cork-bottom mug and a wallet bottle opener. Giddy-up WFH team!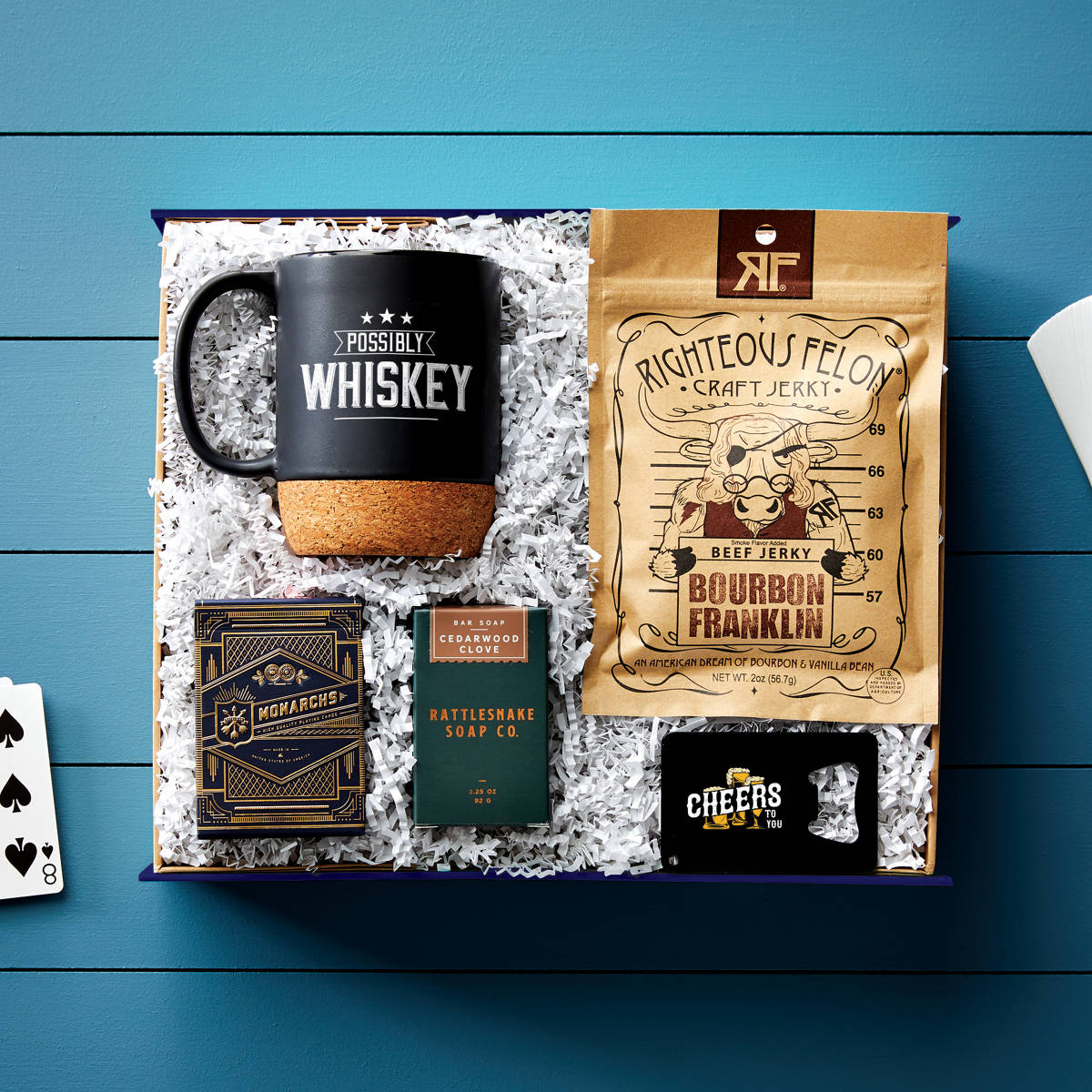 And there you have it! A comprehensive list of appreciation gifts that will put a little pep in your employees' steps; a little more fire in their flames; and help make working from home loads more inspiring.
*Don't forget—the kits with the asterisk can be personalized, giving you the option to add your logo to the box top, add a message to the card, and personalize one item in the kit.
Call us now at 1.800.728.0888, or email us to get this WFH appreciation party started. We can't wait for your team to Unbox Happy™!