After hectic holiday schedules die down and PTO hours are exhausted, many teams find themselves in a bit of a slump during January. For some, a New Year brings good feelings of change and new opportunities for growth, while a New Year full of unknown challenges creates a sense of dread in others. Whether you're a manager or an individual contributor, setting professional goals for yourself can help provide a direction and vision for your new year!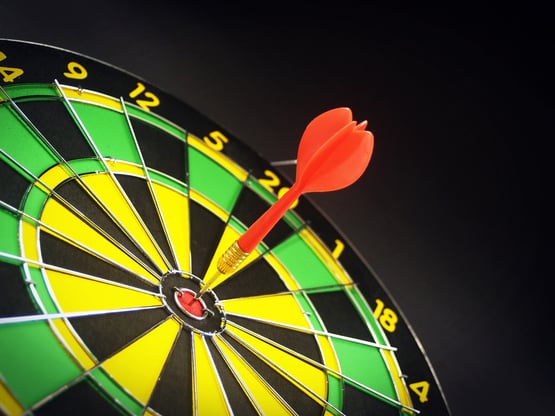 Take a look at a few of these examples to help get you started. Pick a few that you like and make them personal (and specific) to you and your needs. Write them down, display them in a place where you'll see them every day, and be inspired by your awesome dreams!
Take a lunch break every day.
Designate an electronics-free zone in my life.
Listen to one Podcast every day.
Don't be afraid to ask questions in meetings.
Use every last one of my vacation days.
Read more. Lots more.
Go to a networking event every month.
Learn a new skill every fiscal quarter.
Leave on time.
Manage my time more efficiently.
Recognize good work when I see it.
Add a new word to my vocabulary every day.
Appreciate my team members and encourage them regularly.
Go after the promotion I've been eyeing up for years.
Earn an industry-specific certification.
There you have it! 15 completely reachable goals for your new year! Help keep yourself accountable by sharing the ones you have chosen with a colleague or manager and meet with them regularly to check in on your personal and professional progress!
Abby joined the Baudville team in 2016 and loves contributing to the blog, creating new email campaigns and of course patting her amazing teammates on the back for a job well done!