Last week we talked about Recruiting, and research shows that this topic has a direct impact and correlation with today's resolution focus: Employee Turnover. Who you get in the door, how you integrate them into your company culture, and how you treat them once they're "up and running" are three key parts of why employees choose to stay or go astray.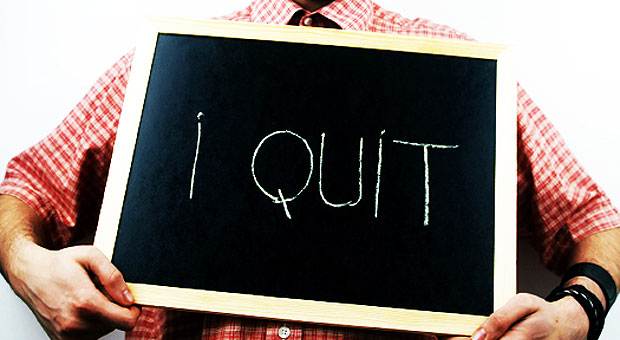 Are you doing all you can to keep your employee turnover rates at all-time lows, or are you seeing a spike in employee movement like many other organizations across the US? If Reducing Employee Turnover is on your Human Resources Resolution list this year, we're here to help! Follow these three best practices and you're guaranteed to see higher employee satisfaction and fewer team members headed for the door.

Reducing Employee Turnover Best Practice #1: Reboot How You Recruit
Recruiting to reduce turnover isn't a quick and easy process. In fact, it's long and laborious, but oh-so worth it when you get the right person in the right position who fits well with your company culture. If you take your time up front, you won't have to spend as much time recruiting to fill vacant positions down the road. How do you do it? Try this: be realistic about what the job entails (how often have people left because the job wasn't what they expected?), introduce potential hires to future teammates and managers (you need to know they're going to fit in well with the current crew), and always remember you can train for skills, you can't reprogram a personality.

Reducing Employee Turnover Best Practice #2: Maximize Your Onboarding Program
So you've made a fantastic hire – now what? Have them spend their first day filling out paperwork and then cut them loose? Most certainly not! The way you welcome your new hires to the team can either jumpstart their success, or have them running for the nearest exit! Think about your own first-day experiences: did you receive a welcome gift? Did someone on the team invite you to lunch? How did you learn about all of the untaught inner-workings of your new company? The manner in which we welcome newbies into the fold of our daily work is so incredibly important.

Put just as much effort into your employee welcome, or onboarding plan and you will find that new hires are more happy, engaged, and performing at higher rates sooner than if you just let the first few weeks work themselves out. Try this: develop a training plan with assigned meeting times. Give each new hire a seasoned employee mentor, and make sure they have lunch plans for the first few days at least. Hiring a big group at the same time? Perfect! Plan for group training and orientation – this shared experience will create a bond among your new crew that will help foster new relationships.

Reducing Employee Turnover Best Practice #3: Don't Lose Sight of the Stars
Sure, less tenured employees have a higher turnover rate, but don't lose sight of those steady eddies that have been with your company for years. They just might be feeling underappreciated or unchallenged to a point of looking for the next best thing. To keep these reliable, knowledge-filled rock stars around, you need to pay attention to them! When's the last time you told them thank you? Do you know what their next career goal is? Have you asked them if there is anything else they'd love to be learning about? Try this: make it a point to sit down with your team members individually once a month and just chat. Get to know them, and keep an open door policy in case anything ever comes up. The better your relationship is with your team, the more likely they are to stick around and work hard for you.
---
As a team member since 2005, Falon has worn just about every hat the 'ville has to offer. She's seen both sides of working life — as an employee and as a manager — so if it sounds like she knows what she's talking about, we're pretty sure that's why. When she's not juggling between the IDville and Baudville brands, she's been known to whip up a mean diorama - just like that!