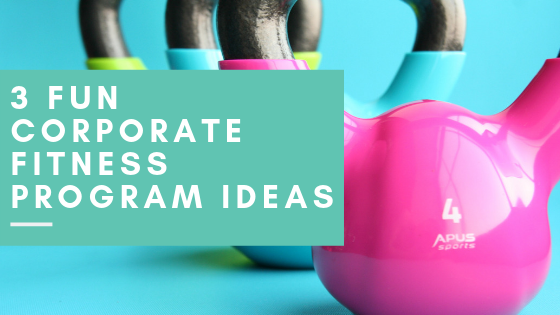 Wellness in the workplace should be a priority. Not only does it improve employee engagement and happiness overall, it helps your company's bottom line.
Here are three program ideas that help with your company's health and wellness.
Office Olympic Games
This corporate wellness program is exactly what it sounds like! We've put together an Office Games Guide for summer engagement and think it's the perfect base for a wellness challenge as well! Teams of employees can gather together and represent different countries!
Activity Ideas
Host a round of wellness trivia, testing their health and wellness knowledge.
Include other popular Olympic games, such as a relay or a bike tour around your city!
Program Benefits
Fosters teamwork and gets them away from their desks together.
Gives them the opportunity to set personal goals and hit personal records!
The Amazing Race of the Workplace
Taking inspiration from the popular reality TV show, this company fitness program is all about completing challenges with a partner within a time frame. Challenges can happen in and outside of work hours. We suggest including a little bit of both.
Activity Ideas
Have teams find five nutritional items and five health benefit cards hidden around the office in 10 minutes. Once found, they must bring them to a central space and match the health benefits to the nutritional items within 5 minutes. The team to get the most correct with the fastest time wins that challenge.
Ask teams to complete a goal (like meeting a water goal) each week, when completed they "unlock" other opportunities to take them to the top.
Program Benefits
Allows them to work both on their mental and physical wellness in a fun way.
Prompts teamwork and allows employees to strengthen bonds.
Office Ninja Warriors
Another TV show inspired program, this corporate wellness program idea is designed to push employees a little (i.e. host with caution! It's not for everyone).
Activity Ideas
Rent inflatable bubble suits for employees to wear and play a game of soccer, but with a twist. This will bring on the laughs as well as get them moving – it's a win-win!
Create an obstacle course that tests both physical and mental wellness. Throughout the course they'll need to answer wellness trivia while completing things like jumping jacks and tire runs.
Program Benefits
A fun spin on being challenged to the "extreme."
Pushes employees out of their comfort zones and past their limits.
More Workplace Wellness Reads
5 Healthy Workplace Habits You Should Be Implementing Right Now
Corporate Wellness Incentive Programs That Get Results
5 Ways Managers Can Encourage Good Mental Health in the Workplace
10 Healthy Breakfasts to Simplify & Supercharge Your Weekday
More health fun! Use these healthy and motivational free downloads to inspire people in your office!