March 8, 2014 Baudville celebrated their 31st birthday. I, personally, have been here to celebrate the last 9 of those birthdays. Not only do we make a big deal out of company birthdays, we also make it a best practice to celebrate each and every one of our employee's birthdays!
Celebrating is fun – being celebrated is even more fun! What do you do within your organization to celebrate birthdays? Does everyone sign a card? Do you bring in treats? Do you decorate?
Purchase some Baudville birthday celebration supplies and take $31 off your order in honor of our birthday! Use code: BV31 to redeem your savings. Hurry, offer only valid this week! It expires March 16, 2014. $150 minimum order required.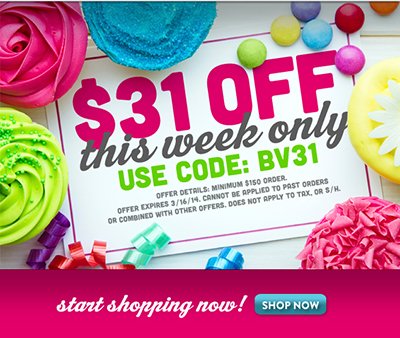 --------------------------

As a team member since 2005, Falon has worn just about every hat the 'ville has to offer. She's seen both sides of working life — as an employee and as a manager — so if it sounds like she knows what she's talking about, we're pretty sure that's why. When she's not juggling between the IDville and Baudville brands, she's been known to whip up a mean diorama - just like that!