Do you feel like you've been shelling out your credit card a lot lately? Is your holiday budget dwindling by the day? Have no fear! Our top 4 FREE holiday downloads are here to save the holiDAY! All you need is some paper, a color printer, and some scissors! Ready, set, ho ho ho!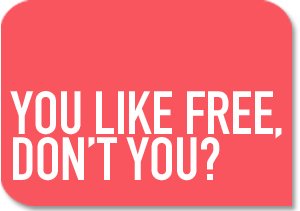 1. Fun Holiday Print & Posts for Office Fun!
Sneak these cheeky holiday messages into your co-worker's office, on the bathroom mirror, or at the coffee station for a good laugh!
2. Cute Candy Cane Wrappers for Stress-Free Sweets!
Include a quick note of appreciation or holiday cheer and you've got your afternoon pick-me-up good-and-done!
3. Joyful Gift Tags for Polished Presentation!
Simply print, cut, and sign for memorable gift presentation!
4. Silly Holiday Certificates Bring Light-Hearted Fun!
Print and present these fun holiday-themed awards at your holiday potluck, team meeting, or just because!
--------------------------
As a team member since 2005, Falon has worn just about every hat the 'ville has to offer. She's seen both sides of working life — as an employee and as a manager — so if it sounds like she knows what she's talking about, we're pretty sure that's why. When she's not juggling between the IDville and Baudville brands, she's been known to whip up a mean diorama - just like that!