Years of service recognition programs also known as service awards or milestone awards, have recently come under scrutiny. These awards became common in the early 1900s to help retain factory workers. In today's knowledge economy, several may argue that the service award doesn't make sense. Why are we recognizing someone for simply staying around?

I believe recognizing years of service is even more important today than it was years ago. The Bureau of Labor Statistics found the 2012 median number of years that wage and salary workers had been with their employer was 4.4 years. That's 7.2 months shy of receiving even a 5-year service award. Employees often aren't staying around, and most surveys show that approximately 40% of employees are actively looking for a new position. Right. Now.

Years of service recognition programs are best leveraged when they are part of an employee recognition strategy that also includes more frequent forms of appreciation such as day-to-day recognition and peer-to-peer programs. When used together, organizations can create a culture of appreciation that impacts both employees' tenure and the bottom line.

Here are four pieces of data from recent surveys on employee recognition that provide reasons to recognize years of service.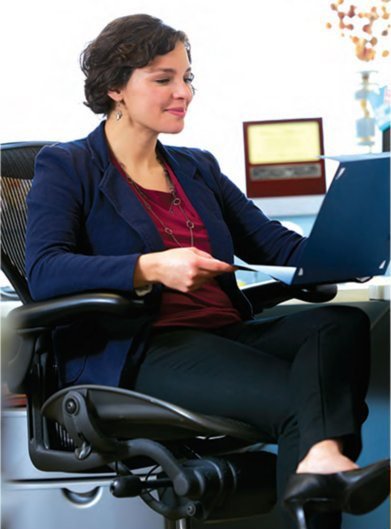 1. It Matters to Your Employees
"A study by Towers Perrin found that the impact of milestone awards rings true around the globe. Most employees worldwide believe milestone awards show them the company cares about its people."
Celebrating years of service is a small act that can make a big difference in the lives of your employees. For some, it will be the biggest honor they receive in their careers. When you make a big deal about an employee's anniversary, you can win over the hearts and loyalty of your people for the rest of their career.
2. Recognition Retains Talent
"43% of employees who leave a job cite lack of recognition as a primary reason."
If an employee feels like their employer takes them for granted, they are more likely to look for greener pastures. Recognize employees for their years of service, as well as performance, and they're more likely to stick around.
3. It's Part of a High Performance Culture
"The Gallup Organization's survey of more than 80,000 employees found that 82% of employees surveyed agree that recognition motivates them to improve their job performance."
Recognition is motivating. When done well, it can inspire people to work a little harder and stretch a little farther. It not only impacts the recipient, but everyone who witnesses the recognition, too. When it comes to years of service, celebrating an employee's major milestone as a team can motivate others to reach milestones, too.
4. It Contributes to the Bottom Line
"A Towers Perrin study found companies with high employee engagement had a 19% increase in operating income and a 28% increase in earnings per share over a 12-month period."
Appreciated employees are more engaged, and engaged employees grow your bottom line. It's as simple as that! Study after study has found that engagement adds to revenue growth, and appreciation is a key part of that. Let your employees know you value their time and contributions, and they'll thank you with their hard work.
Interested in a years of service programs? Learn more in our Service Awards Recognition Resource Center and request a demo of our new solution!
------------------------
Cori is Baudville's in-house Recognitionista (she's officially a Certified Recognition Professional, too) and a member of the Millennial generation. Get her employee recognition tips and special discounts by liking Baudville on Facebook.