Behind (or in front of) every worker is a workspace. Be it piled high with printed spreadsheets, budgets and empty coffee cups, that little cubicle, office or desk is where the daily grind happens. There's no arguing that there are times between the hours of 8 and 5 that many people wish they weren't confined by those aluminum gray walls. Improve your mojo by instilling a little bit of your personality to your little corner of the corporate world. Check out some of our top tips to make your cubicle a safe haven for productivity.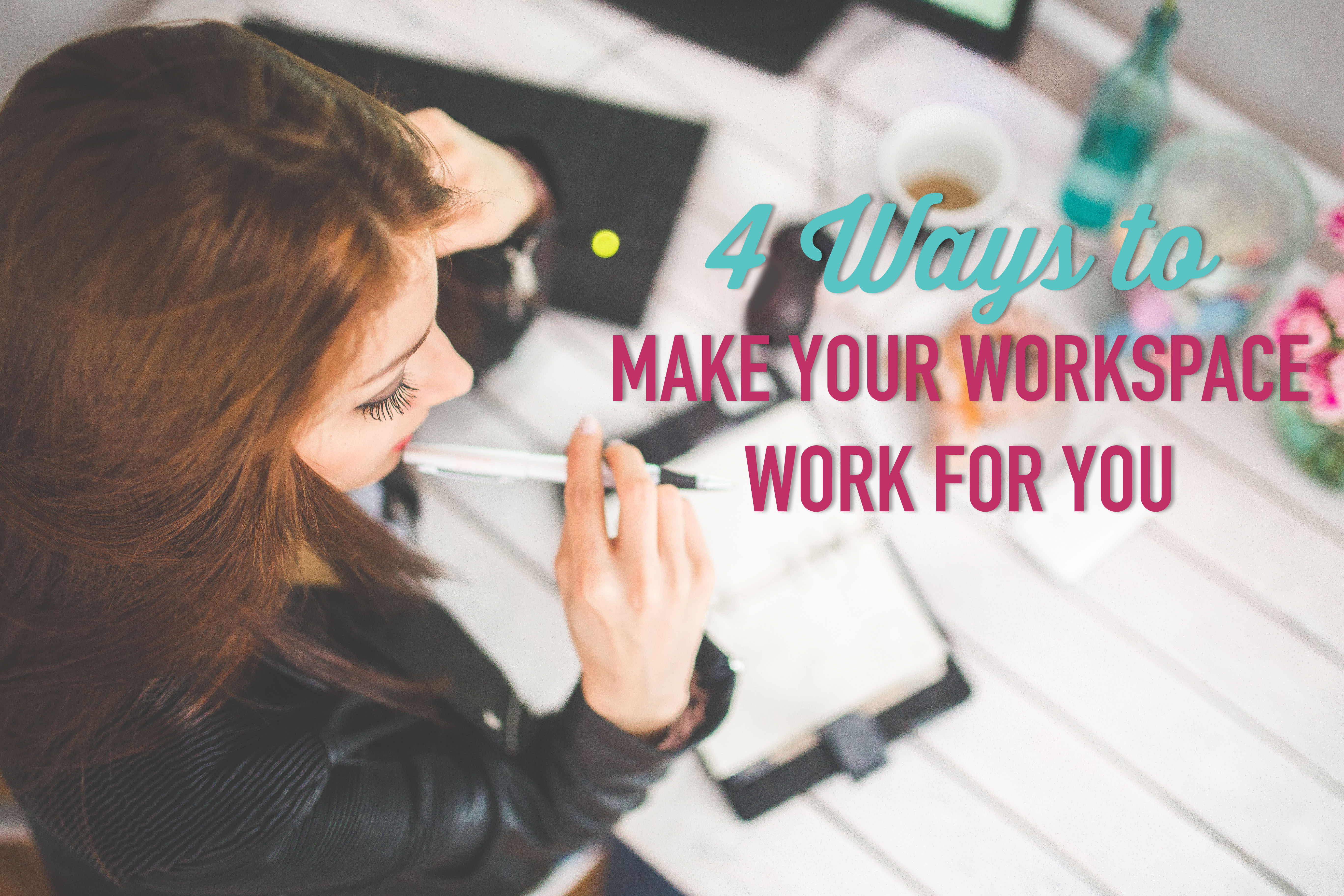 Declutter: There are few things more disheartening than coming in to work and seeing mounds of clutter on your work surface. (Mom, I feel like I can actually hear you laughing as I divvy out this sage piece of wisdom). Historically, I have not always been the tidiest person. BUT, I will say I border on OCD when it comes to my desk. I feel so much more effective when I don't feel confined by the piles of junk around me. Take a few minutes at the end of each day to tidy up, and you will be much happier.

Add Some Color: Bring some life to your cubicle walls by adding some color! Hang a poster of your favorite scenic view or beach, tack on a postcard or two and hang some fun garland. Our Pinterest board is full of awesome ideas.

Light it Up: Adequate light while you work is one of the keys to a productive work life. If you're not near a window, consider bringing a small lamp that uses a natural light bulb. Just a touch mroe light can help you stay focused and take some strain off of your eyes throughout the day.

Consider Ergonomics: Don't be afraid of this aggressive-sounding buzz word. Any time you remain in the same position for hours at a time, you run the risk of developing bad habits that can put stress on your body. Help improve your posture by purchasing an ergonomic back support for your chair. Reduce wrist strain by bringing in a wrist rest for your keyboard and mouse. Oh, and the kicker…adjust your computer monitor to a comfortable eye level to avoid putting stress on your neck (I use a makeshift monitor stand and it works like a charm!).

How have you made your workspace a place where you can churn out your best work? Share your tips in the comments below!