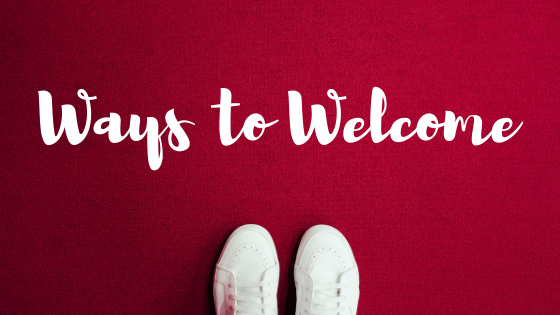 According to a research report conducted by Ultimate Software on emerging trends in the workforce,
"New employees decide very quickly whether they can stay long term. Many decide within one week (33%), and a majority of all new hires (63%) decide whether they can stay long term within their first month."
The takeaway? What you do in those first days and weeks matters – a lot. Which is why a warm welcome to your team is crucial. Here are four ways you can welcome new hires without saying the word "welcome".
4 Ways to Say "Welcome" to New Employees Without Actually Saying It
Welcome New Hires with a Welcome Kit/Gift
Presents! Who doesn't love a thoughtful gift? Gifting them with a specially curated item like a gift set or custom drinkware is a great way to extend open arms to your new employee.
Their gift can be presented to them when they walk in or be waiting for them at their new work space!
Welcome New Hires with a Note
It may not always be in the budget to get your new team member a gift and that's okay! It's still important to go the extra mile and make sure they feel welcomed. Greeting cards signed by the rest of the team is a good alternative to a gift. Actually, I suggest you have a greeting card or note in some manner with a gift as well!
Greeting cards not your thing? Send a sweet note to their inbox with an ePraise to let them know you're excited about them being there!
Pre-Board Gift Ideas
Before your new hire walks through the door on their first day and before you even have the chance to say "welcome." Send a gift to their home, like this custom journal, to help them get excited for their first day and to let them know you can't wait to have them start! I mean, talk about a good first impression!
Welcome New Hires by Being Prepared
Being prepared for your new employee's first day (and week) matters. It's almost a gift in itself. Having their schedule stacked with orientation, training sessions, and networking opportunities lets them know that their time is valued, and you want to invest in them.
The first week is also a great time to schedule manager and staff lunches so that your new hire has a chance to get to know their team members on more of a personal level.
Learn more on how to make your new hire's onboarding experience a great one with our Onboarding 101 ebook.