In an ideal world, you've finished your decorating, holiday planning, and are well on your way to wrapping up the end of your holiday gifts! That last one, though… The one thing that takes a little more time and thought than the others and generally overstays it's welcome on my list of to-dos. Gifts! If you're anything like me in that regard, last minute shopping is something I promise myself won't be the case each year.. But somehow, here I am!
In the midst of the frantic season that it is, sometimes it gets down to the wire and laziness sets in. It might sound easier to grab a gift card for each of your employees or co-workers and be on your merry way - but the truth is, that lacks effort and that directly correlates with feelings of appreciation – especially in the workplace. If you take the approach of holiday gift-giving as another employee recognition opportunity, the entire tone changes. Let them know their efforts all year have made an impact. Tell them how you appreciate the ideas and great attitude they bring to the table. But don't do that with a coffee shop gift card. Do it with a gift that holds a light to their accomplishments! Here are five ideas below that won't be forgotten:
1. A commemorative gift. They gave effort in the past year, so why not celebrate in memory of the stellar changes, growths, challenges, and successes?! This is a perfect way to give thanks for a great year. A great idea would be a Cookie Jar or a tumbler they can use all year long!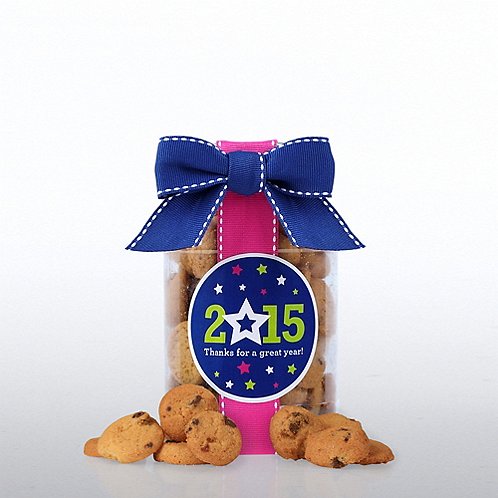 2. An all-in-one gift. I can be a very indecisive gal, so when it comes to gift giving I usually end up having to decide between a handful of ideas and weigh my options. With our stocking gift sets, there's a little bit of everything all wrapped into one cool stocking and voila! No standing-in-an-aisle-for-20-minutes-with-no-idea-what-to-buy goin' on here!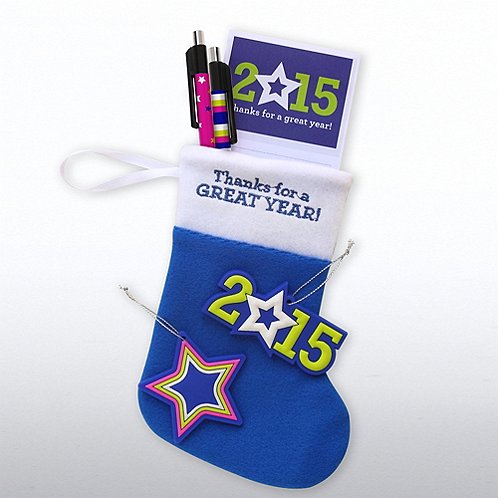 3. An ornament gift. I'm not talking about picking up a box of 12 plain Christmas tree bulbs and calling it a day. (Sorry. No puff paint, either.) A nice, ornament gift that will last for years to come and will give them reason to remember their year and the appreciation shown by their company. Did I mention all of our designs are exclusive? They are gorgeous.
4. A reusable gift. During the holiday season I think most of us deep down wish that we were cozied up on our couch near a fire watching Christmas movies drinking cocoa. Why not give them a reason to feel appreciated again and again when they pull out their gifted holiday mug from you?! What a nice reminder of appreciation!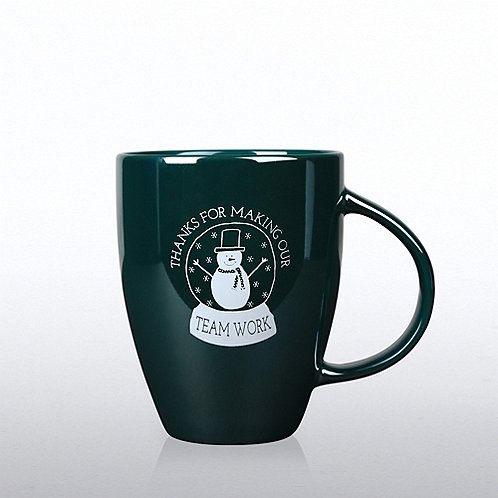 5. A glam gift. Do you work with some real stars who love glitz and glam? Give them the opportunity to show off their gift with glitter tumblers! (This tumbler comes in green, blue, and red, too!) These are perfect for year-round use and they're right on trend.
We make gift giving super-duper easy-peasy, so why wouldn't you? Time is running out, 8 days and counting... But it's not too late! Give your employees a gift they'll love this year!
---
Kaleigh joined Baudville in 2015 as the Digital Marketing Coordinator. She's got a love for all things content, knack for all things wordy, and a passion for web marketing. With her eCommerce background, she wants to be sure to make your web experience more than great.