Whether you're an HR team of one or ten or more, it's important to have external resources at your fingertips to help you solve those HR puzzles and employment mysteries. Or to help you deal with employee performance problems, set the right salary ranges for your industry, and polish your recruiting techniques.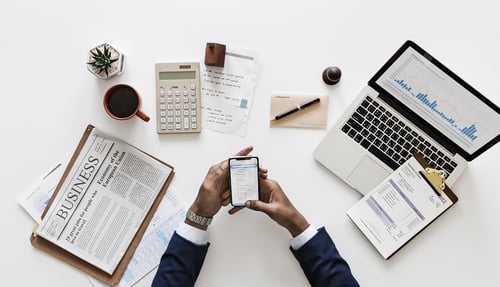 We've asked our very own HR team to share with us a few of their favorite resources and go-to HR sites that can help you navigate the wonderful world of human resources. Here's what they said:
Society for Human Resource Management (SHRM)
SHRM is like an HR best friend. With tools like job descriptions, how-to guides, vendor connections and knowledge, an eLearning library, seminars, conferences, webcasts, and so much more, they are truly a one-stop shop for HR info and knowledge.
You'll have access to quite a few resources as a guest on the site, but becoming a member will give you full access to ALL of the resources on the site—such as their magazine, daily email updates, conferences, etc. Plus, it creates a group of HR professionals you can connect with across the U.S. and in your local town.
And, in our professional opinion, staying connected to other local HR professionals is important. SHRM's local chapters host monthly meetings that HR professionals attend for networking and education. The state-sponsored SHRM organization—which in Baudville's case is MISHRM—also hosts an annual conference, which is great for networking with other professionals and is educational and informative.
LinkedIn:HR
In addition to SHRM's local chapters, LinkedIn can be a great way to stay in touch with fellow HR professionals, both nationwide and locally. While a lot of professionals think of LinkedIn as a digital resume or a great resource for recruiting, hiring, and learning, it's also great for expanding your network. The LinkedIn:HR group is the #1 Human Resources Group on LinkedIn and has frequent discussions on concerns, issues, and problems facing HR professionals.
Employment Law Updates
Attending an employment law update facilitated by a local employment law attorney at least once a year is key in keeping up with overall trends, as well as upcoming rules and regulations. The benefit of getting it from a local perspective is so that you know what the primary hot topics are in your state and hometown, not just at the federal level.
Bob Kelleher
For employee engagement, workforce trends, and leadership tips, we enjoy Bob Kelleher's work.
Kelleher, for those who don't know, is an award-winning speaker and thought leader on each of the topics we mentioned. He's also written four books on employee engagement: I-Engage, Louder than Words, Employee Engagement for Dummies, and Creativeship. And, he has a YouTube channel with many viral employee engagement videos, including "Who's Sinking Your Boat?" and its follow-up video "Why Is Your Boat Still Sinking?"
Ted Talks
Our content team has a few go-to resources for our own content and thought leadership, and one of them is Ted Talks. This site has probably the widest net of ahead-of-the-curve ideas we know of, and it's great for keeping our minds sharp, embracing our curiosity, getting inspired, learning something new, shifting our perspective, and exploring the possibilities when it comes to just about anything—even above and beyond HR.
We've watched many of the talks on employee engagement and leadership in the workplace, but we've also watched talks on the power of introverts, how procrastinators work, how body language can shape who we are, and more. Why? Because we know that employee engagement is about the whole person. And we know that it's not just resumes, work styles, and personality traits that give us clues about how to engage our employees.
You may have to do a little digging, but you can find great talks on resumes, company culture, work/life balance, and more.
Plus, You Have Us!
Our Baudville Blog offers thoughts, ideas, and expert tips on lots of HR-related topics. But, we also move one step further to implementation. We cover the "why" but we also help you with the "how" through recognition programs and awesome products that show your appreciation to your employees.
Try It!
There are so many other resources you can tap into, but if we only got to pick a handful, these would be it. So, don't wait—join up, subscribe, and expand your network. You'll be glad you did!