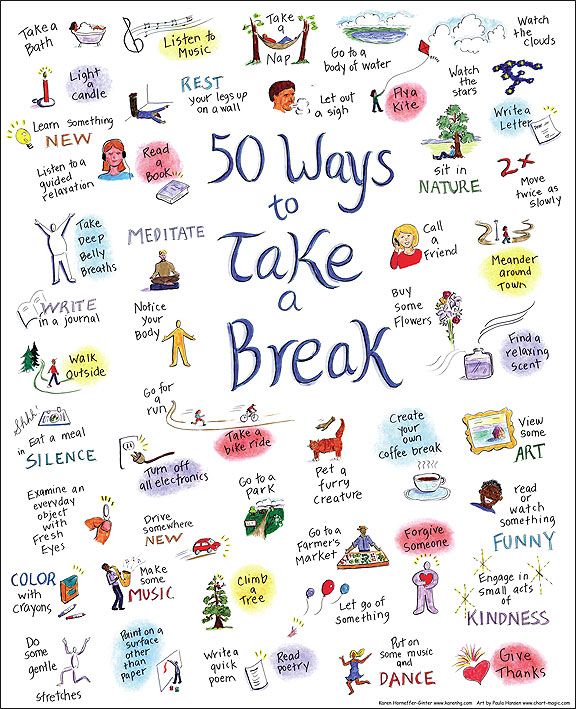 Being a recent university graduate and making the transition from college to corporate, I find myself constantly looking for ways to implement wellness practices into my life. And when I say 'wellness practices', I'm not talking about anything major! Small changes make a big difference in enhancing my quality of life while at work if they turn into habits. This time of adjustment from active to not-so-active hasn't been easy, but it's been doable. Aside from trying to get my eight hours in each night and trying to hit the gym semi-regularly, I've come up with five resources to share with you that I've found to be helpful in making the most out of my desk-bound days:
1. MyFitnessPal – A free calorie counter and exercise log, this app has been a wonderful aid in conscious eating. You're less likely to stop at the snack table when you're keeping track of the foods you eat, and you can keep track of your exercise too!
2. Into Mind Blog – Personal wellness includes mental health, and I feel that often we forget that small tidbit. This blog has helped me (and others) immensely in simple living practices, streamlining normal every day activities, and more. A co-worker Allison and I are currently embarking on the 30-day minimalism challenge, and it's been refreshing and eye-opening to say the least.
3. Plant Nanny – Water, water, water. How many times have you heard that water is a miracle for your skin, mood, and overall health? Probably countless times, and "If only I actually drank it…" being my usual response, I decided recently that I need to make a change in the h2o department. This app is just plain cute, and while you have a plant living in your phone tracking your water intake, it makes drinking water a lot more fun.
4. Time Out or Workrave– Both Time Out (For Apple Users) and Workrave (For PC users) are programs that get you up and moving from your desk to take micro-pauses and rest breaks. For most of us, it's not unusual to be sitting at our desk for upwards of 8 hours for five out of seven days in the week. That's 40 hours of being mainly sedentary. To be fair to ourselves, let's carve out an hour a day to exclude walks to the printer, bathroom, and around the office. Still, we're looking at 35 hours a week spent sitting in one place. With a week that holds only 168 hours, and 35 of them are being spent stationary – being mindful of how the other 133 are being spent is important!
5. Coffivity – Personally I love the feeling I get walking into a coffee shop, and I notice that my creativity skyrockets when there's background noise present during my work days. I am able to wear headphones while working through my day and when doing things that require my full focus and attention (not that all of my work doesn't!), I love the sounds this website has to offer.
There you have it, five of my favorites that help me keep a handle on my personal wellness. Share with us below your favorite ways to keep wellness a priority!
---
Want more content like this? Subscribe to our emails!