Award ceremonies are common during the fourth quarter as organizations host holiday gatherings and recognize the outstanding performances from the year. When planning your award ceremony and award presentation, make sure you also plan photo opportunities with the award winners.
You can use pictures of your award ceremony in many ways. After all, a picture is worth a thousand words. Here are five uses of award ceremony pictures: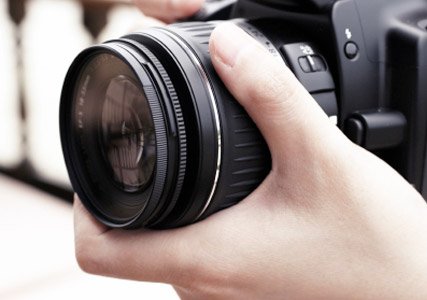 1. Make the award presentation a big deal
A special photo opportunity makes the recipient feel like they're in the spotlight. Have one of your employees volunteer as photographer for the event and take both candid and posed shots of the award recipients as they are announced.
2. Create a lasting memory for the recipient
A personal photograph of the event will make the award truly memorable and serve as a lasting reminder of the recipient's accomplishment. Give the photograph to the recipient after the award ceremony in a certificate folder for a nice presentation.
3. Effective post-award ceremony communication
After your award ceremony, post pictures of the event on your intranet, Facebook page, or in your newsletter. This is a great way to communicate with those who weren't able to attend the award ceremony and promote the award recipients.
4. Motivate the entire team
Pictures of the award ceremony will serve as a reminder of the recognition for everyone, not just the award recipient. The reminder of the recognition moment will motivate everyone to strive to earn the award.
5. Educate others about your award programs
The time after an award ceremony is optimal for informing your organization about your different awards. In your post-event communication, share the details of the different award programs, who is eligible for each and how the nomination process works.