The hardest part of getting healthy for me, was actually starting the process. I knew what I needed to do, yet put it off over and over again because it all seemed so overwhelming. Once I made the commitment to myself that I was in this for the long haul, I broke it down in steps for myself. I recently hit the "over 120 lbs. gone" mark, and hope that these simple steps will help you too.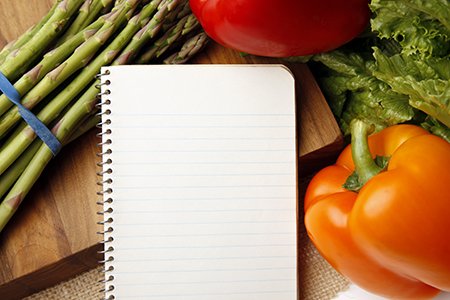 1. Raid your refrigerator and cupboards. I removed all of the 'junk' food. Most all of the items were still good, so I also used this as an opportunity to donate to a local food bank. I replaced sweets with fresh fruits, ditched the canned/processed food, and committed to making better, healthier meals from scratch.
2. Schedule exercise time for yourself. I started slow: it began with walks around my neighborhood. I created a playlist, bought some new ear buds, and walked until my playlist was done. I eventually joined a local gym (and took advantage of the free personal trainer session they offered to get a routine started).
3. Get family and friends involved. It's much easier visiting with and going out to dinner with people who understand your health journey. Don't try to hide what you're doing. I found most people to be extremely supportive and helpful.
4. Educate yourself. It's no secret that I love Pinterest. I've found many healthy and simple dishes to try there. I made it a game this summer, when I would visit the farmers' market, I'd buy a new fruit or vegetable that I hadn't tried before. If the seller didn't have tips on how to cook them (which was rare; most loved to tell me their favorite tips), I'd go home and search on Pinterest for a way to prepare my new find.
5. Have a goal in mind. I have several for myself. Some are superficial (new clothes and body shape), but most involve the ultimate goal of being in this world longer. I knew that the path I was on previously wasn't going to allow that.