Did you know that one in five Americans experience mental illness? Mental health is vital—for your own wellbeing, your family, your work, and anything else you might be involved in.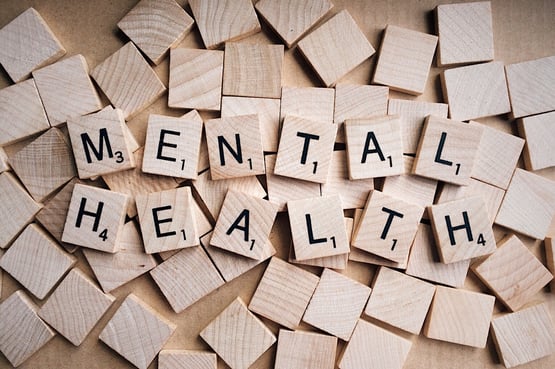 Today is World Mental Health Day, and this year is focused on improving mental health in the workplace, which is right up our alley!
It's no surprise that work environment plays a major role in our mental health. Since we spend 40-60 hours per week at work, it can become a major stressor. But there are a few things you can do as a boss to look out for your employees' mental health and offer support.
Understand the Work / Life Balance
Work / life balance is crucial for maximum productivity in the workplace. Give your employees the space and time to take care of their families and themselves. When they're spending enough time away from work, eating a balanced diet, getting regular exercise (even while at work!), and getting enough sleep at night, their productivity increases significantly. By prioritizing these things, employees can increase endorphins and other hormones that improve their attitudes, reduce pain, create a calming effect, and reduce stress.
Having a good work / life balance also gives employees time to invest in relationships outside of work. In the case of mental illness, it's important to seek support from family and friends. They can offer support, advice, and special insight if they've been through the same type of problems.
Create Manageable Deadlines
Giving your employees a ton of projects with little time to complete them is definitely not helpful for their mental health. While we understand tight deadlines, we also know the value of planning ahead. Stay ahead of your projects and planning out the due dates. Make sure to give enough time between deadlines and keep in mind your employees' other projects so you don't overwhelm them with too much all at once.
Be Accessible
Giving your employees difficult tasks and then not offering support is the key to major turnover. And we know you don't want that. When assigning tasks, be clear about the expectations and then be available to answer any questions they might have along the way. An open-door policy is the best policy for maximum productivity and top-notch results.
Allow for Creativity
Find ways to let your employees creatively express themselves and have fun at work. Is there a fun game you could play before your next meeting? A creative way to give their next presentation? Unlocking the creative part of the brain reduces stress and anxiety, increases positive emotions, and bonds the team together.
Encourage Connections in the Workplace
As we mentioned in a previous blog post, connections create the best employee experience. Give them access to top leadership, and they'll feel heard. Give them time to spend together as a team—outside of work—and they'll create real kinship. It's an initiative that will significantly improve your company culture, and—ultimately—your bottom line.
Oh, and One More Thing
Obviously, none of these tips replace professional help by a psychologist or doctor. These are just a few small ways to help your employees be their best selves by taking care of their minds, bodies, and souls.