As masters in all things recognition, we know it can be a challenge to keep things fresh in your employee recognition programs. Earlier this week, we gave five ways to spark new life into your employee recognition program to give it the little boost it needs to get back on track and meet your goals.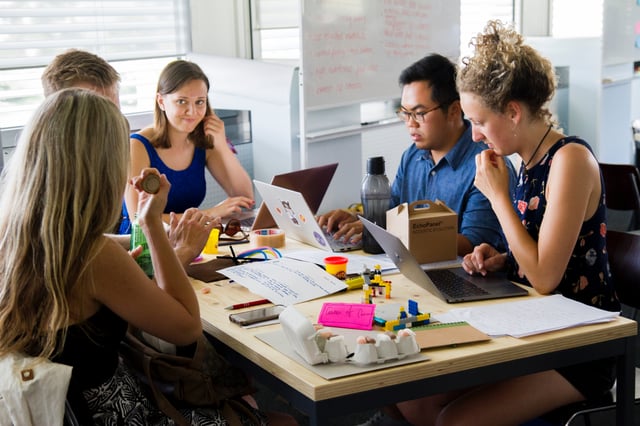 But sometimes programs need a little bit more of an overhaul, especially when it has been run the same way for quite some time. And that's what this post is all about. Keep reading for some in-depth and creative solutions that are a little more intense, yet so worth the effort.
1. Create a team incentive.
Motivate employees to be more active in your recognition program by setting a goal. Describe the award for hitting the goal, like a casual day, special snack, or free lunch. Share the prize with employees ahead of time to inspire them to strive for the goal. Setting a goal and an incentive is a great way to get employees energized about your program.
2. Make recognition more accessible.
Is your recognition program easy for employees and managers to use? Walk through the process of giving recognition in your program. How easy or difficult is it? Can everyone use it? If you don't have a peer-to-peer recognition program in place, you should make recognition more accessible to everyone in your organization.
Create an area in your workplace where you keep a supply of poster paper, streamers, magic markers, masking tape, balloons, etc. Or place a Caboodle (which comes with 120 recognition notes and small gifts) or a Cheers Kit (which comes with 40) in a central location. Encourage people to make use of the area to create spontaneous recognition for their peers. Make sure everyone knows it is all right to take some time to celebrate together and that the materials are available to everyone for recognition-related activities.
3. Choose a new recognition theme.
Change things up in your program by choosing a new recognition theme. Perhaps you've been using the same "Essential Piece" bulletin board for the past three years or your program has been called "Making the Difference" for as long as anyone can remember.
It's time to switch it up! Baudville launches new recognition themes throughout the year, so keep your eyes open for one that fits your company's values, identity, and culture. If you like "Making the Difference," you'll love "You Make the Difference," and employees will like the fresh look too.
4. Survey employees.
If you've tried these program-boosting ideas and haven't seen any change in employee participation or excitement levels, you may need to take a different approach and survey your team. Ask your employees what would generate more interest in the recognition program, what kinds of rewards they prefer, and what suggestions they have for improvements.
Once you get to the heart of why employees have lost interest, it's very important that you respond to employees and let them know how you are using their feedback. If you ignore their suggestions and fail to implement changes, they'll lose faith in the program and you.
5. Create a new recognition program.
At the end of the day, your team may simply be ready for a brand-new recognition program. Conduct a brief review and find out how long your recognition program has been in place and what employees like and dislike about it. Then get a team involved in creating a new program! Baudville has the resources available in our Resource Center to help you create one. It's full of relevant and useful case studies, newsletters, and eBooks. Or call us to discuss your program needs. We'd be happy to chat!