Some days I swear no matter what I do, I just can't seem to get it together. It's like I should have known it was going to be an off day before I even got out of bed! And lately with the chilly weather that's common in Michigan around this time, I really am searching for ways to brighten my day! Luckily I work with super great people that are always looking out for me. I've found that even the littlest gestures can go a long way for me and the people around me. Whether I am having an off day, or a horrible no good very bad day, my co-workers have my back. It creates a positive and encouraging culture I enjoy being around.

Here are some quick and easy tips to brighten someone's day: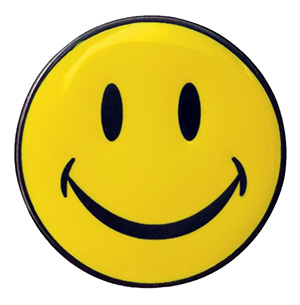 1. Leave A Note – We tend to lean on electronic communication for everything now, so what ever happened to the hand written note? It hasn't died yet! Take the time to make it personal. Shop our greeting cards, recognition notes, and shout outs for the best ways to leave a note.

2. Give Them A Call – Can you sense that a co-worker may be having a bad day? Give them a quick call to say you appreciate them and all they do or just to offer a listening ear. A quick phone call can easily turn someone's day around, just by hearing a positive compliment or words of encouragement.

3. Send an eCard – If you aren't able to deliver a note, our ePraise cards are always a hit, no matter what the occasion. From just because, to Happy Birthday, our FREE and fun eCards are the perfect way to brighten someone's day!

4. Hold A Door Open for Someone – Sometimes it's as simple as that! If you are headed out the door and see someone coming, take a few extra seconds and hold the door for them. A small gesture can go a long way.

5. Say "Thank You" – Words are powerful. Thank those who have helped you in any way. Send them a quick email: "Thanks for your help!" or "Thanks for all you do." Or, shop our thank you gifts for a variety of ways to say "Thanks."

6. Run an Errand – If you are able to help out, do it! Maybe one quick stop will help make their day just that much better. Offer to help when they least expect it: they'll feel less burdened and more likely to do a favor for someone else.
---
Jenny became a Baudvillian in 2013 and started out as a member of our sales team. She seemed to have a creative knack for Marketing and joined ranks with Krista in 2014 as Baudville's second Web Marketing Coordinator. She loves our products and probably owns every piece of drinkware we have to offer! Equipped with great knowledge of our customers and products, she's excited to help make your web experience even better!