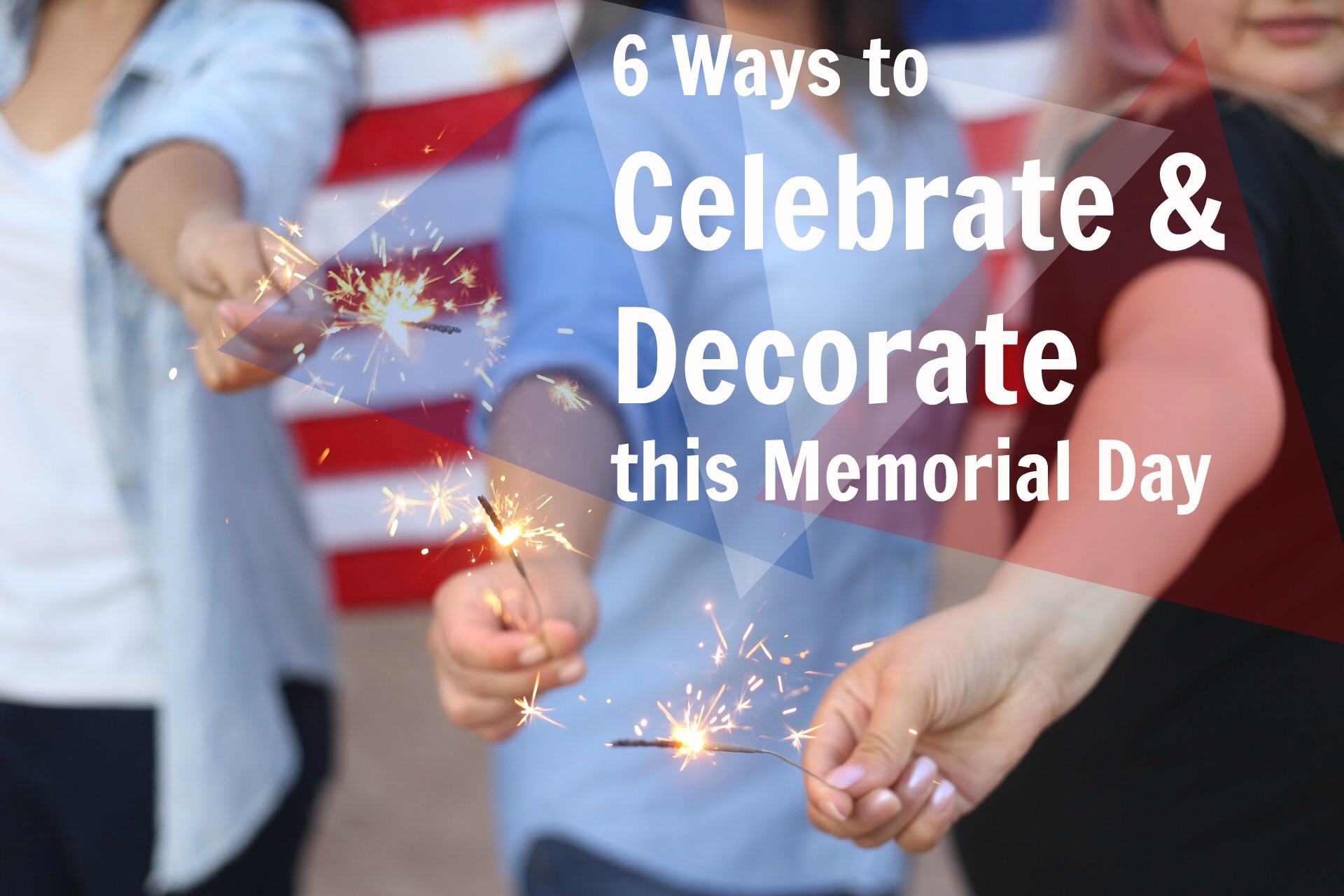 Memorial Day has always marked the beginning of summer to me. I know summer officially kicks off on June 21st but here in Michigan, the end of May = absolutely, positively no more snow. (That's not a challenge, weather man!) As the wife of a Marine, I also want to underline that Memorial Day is way more significant than the start of warmer weather for us frigid northerners. It's about remembering the people who died while serving in the armed forces and it's a day to celebrate the ultimate sacrifice that our troops are prepared to make for our rights and freedoms.
Let's mix patriotism with a dash of summer fun this Monday and celebrate the holiday in style!
1. Send a Care Package to a Soldier
A great way to celebrate and commemorate Memorial Day is by sending a care package to one of America's deployed troops. Life's little niceties and a reminder from home can really make someone's day. Make sure to include a handwritten "Thank You" note for a hearfelt touch.
2. Attend a Parade
Hit the internet to search for memorial day parades in your area for a fun, free activity!
3. Make American Flag-Themed Food
Ermagerd these Red Velvet Cupcakes with Whip Cream Frosting and Blueberry Topping look absolutely amazing..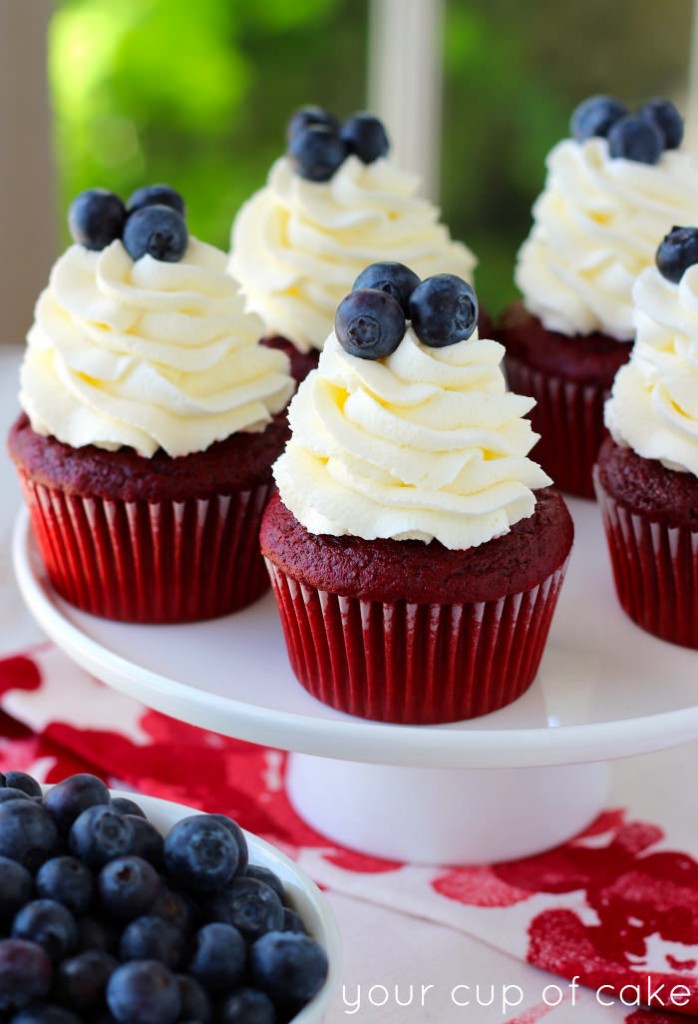 If you're sticking to healthier sweets, this yummy dessert is mostly fruit. It can't be that bad, right? Fruit Flag Pizza Recipe
Head to Kimberly's Kitchen Pinterest Board for more yummy recipes!
4. Visit a Veteran Cemetery
Click over to U.S. Dept of Veterans Affair's website to find a veteran cemetery near you. Taking a moment to say "thank you" to someone who served your country can be really powerful. Bring a few flowers or small decoration to place on a grave.
5. DIY Patriotic Dress/Nails
Check out this fun, DIY American flag shirt that takes hardly any time to make: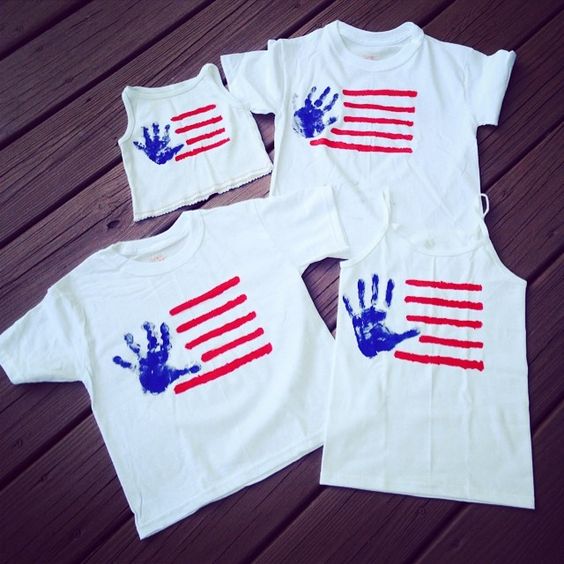 For an easy-to-wear way to celebrate, paint your nails blue and red! Adding a sparkle of glitter is a super cute addition.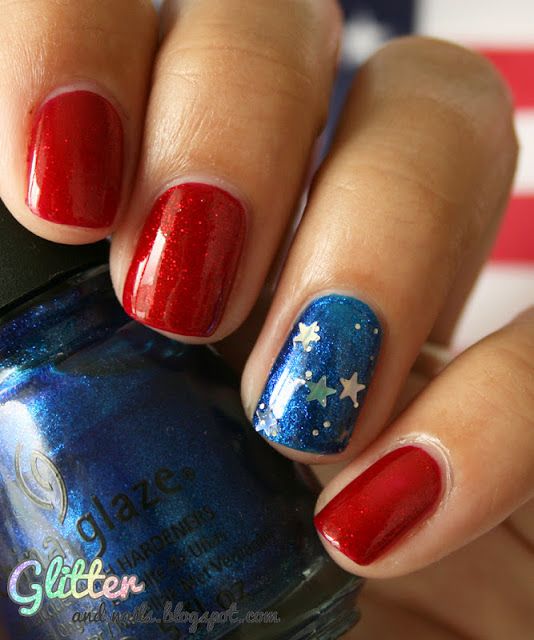 For nail colors, click here.
6. Decorate
You can find small flags (like those pictured below) at most dollar stores and there are a ton of DIY wreaths and flower arrangements on Pinterest for your party perusal: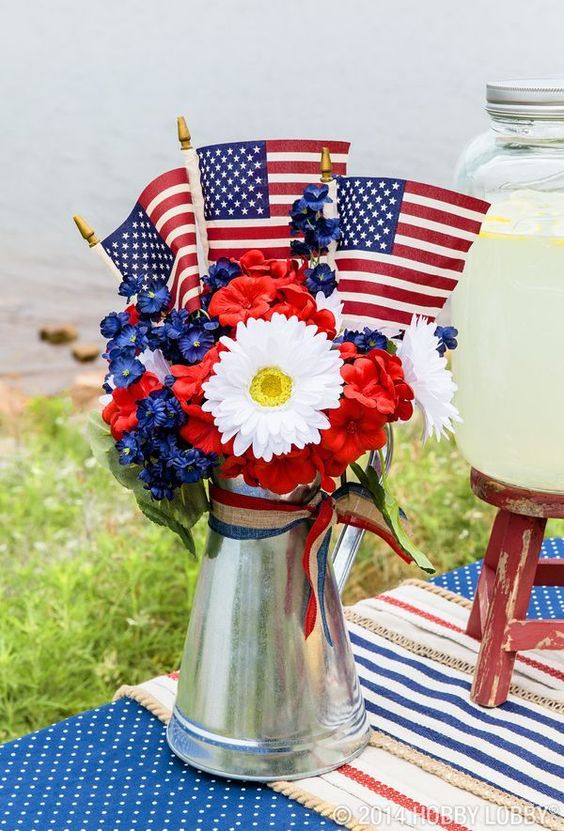 I hope this Memorial Day is your best yet! Be sure to tell us how you plan to celebrate in the comments!
Audrey is brand spankin' new to the 'ville (that's what they call Baudville around these parts). As the new Marketing Coordinator, she'll be talking printer-ese, corralling creatives for our catalogs, and writing headlines and blog posts about Baudville's #1 passion, employee recognition!